Is it possible to improve upon perfection?
Snickers, aka TODAY readers' favorite Halloween candy, is sure going to try. Following in the footsteps of M&MS, Mars is simultaneously releasing three new flavors of the candy bar: Espresso, Fiery, and Salty & Sweet.
But you'll have to be patient.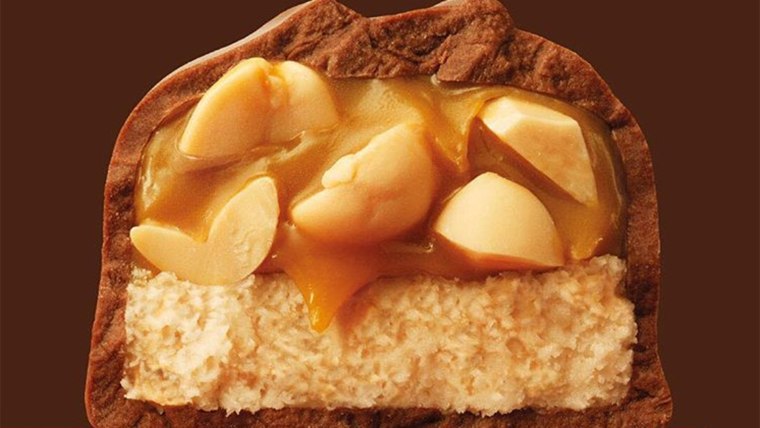 The new Snickers will still include peanuts and caramel enrobed in chocolate, but the nougat inside will hold all the extra new flavor.
In the past, Snickers has released new varieties that play with the type of nut (hazelnuts or almonds, for example), adding more caramel or more nuts, adding crispies, and of course, my personal favorite, adding peanut butter. But if this flavored-nougat thing works, this could open up a whole new world of possibilities for the beloved Snickers bar.
The three new flavors are part of candy maker Mars' "Hunger Bar" campaign, in which each Snickers bar flavor will be the antidote to a corresponding hangry — that's hungry plus angry combined, for the uninitiated — feeling. Espresso solves the "Irritable," Fiery fixes "Wimpy" and Salty & Sweet takes care of the "Indecisive."
Last year, in a similar promotion, Mars released three new Peanut M&Ms flavors: Honey Nut, Chili Nut and Coffee Nut.
Sadly, you'll have to continue solving your hanger issues with Snickers the old-fashioned way ... until June 2018, when the new flavors will officially hit store shelves.