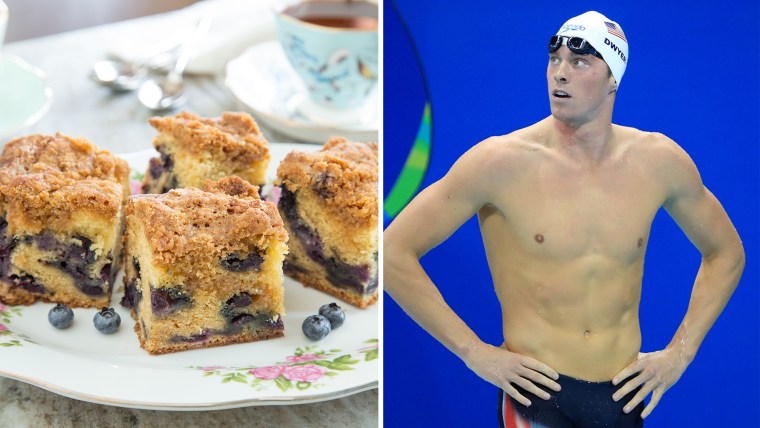 Olympic swimmer Conor Dwyer started hitting the pool at 2 years old, went on to play a gazillion sports, and is now looking to win his second gold medal. Dwyer's mom, Jeanne, had her hands full; not only was she his first swimming coach, but she also raised four other children. That's a lot of mouths to feed! And you know how crazy athletes' appetites are...
So we're pretty confident Jeanne has some kitchen skills. Jeanne told TODAY that her family always brings the apps to the party. "We specialize in appetizers," she quips.
While this blueberry coffee cake, Conor's favorite treat, would traditionally be classified as dessert, we'd totally be up for eating this dessert before dinner! Jeanne shared her recipe and trust us, it's scrumptious!
Check out the schedule to see when Conor competes and livestream the Games here.