You're never too old for snack time! But if your routine has gotten a bit boring, it may be time to introduce some new fare to the mix. These nibbles are not only satisfying, but are free of artificial ingredients. Snack on!

When a craving for chocolate hits, these little bites—which have cookie bits made from whole grain flour tucked into the chocolate, definitely hit the spot. And since they don't contain trans fats or any artificial ingredients, you won't feel bad if you eat more than one – and you probably will. Available in three flavors: Original, Peanut Butter and Caramel.
Late July Organic Snack Chips in How Sweet Potato It Is

Quite possibly my new favorite tortilla chip, Late July's products are super crispy, delightfully flavorful, and are organic, gluten-free, peanut and tree nut-free and non-GMO. While all six flavors are amazing, the sweet potato version is a particular standout.
Jcoco's Agave Quinoa Sesame Milk Chocolate Bar
Seattle Chocolate Company has created the best milk chocolate bar I've ever tasted with this delightful confection that is the perfect mix of sweet and savory. (And how much better I feel eating chocolate when there's a superfood like quinoa in every bite.) As if the taste weren't enough to entice you, Jcoco will deliver a fresh healthy meal to someone who deserves it with the purchase of each bar.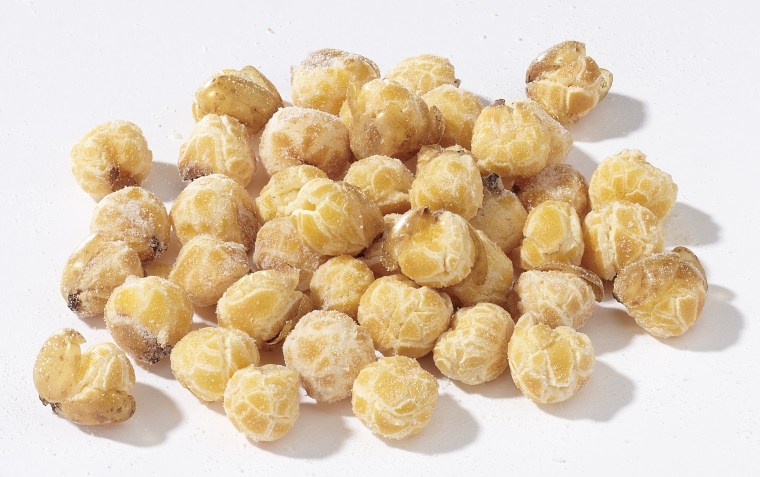 Call them a corn nut gone chic. These snacks, made from half- popped popcorn and seasoning, are addictively crunchy and flavorful. And they're gluten and nut-free too. Available in Butter & Pure Ocean Sea Salt and Aged White Cheddar.
GimMe Organic Roasted Seaweed Snacks
Fans of seaweed snacks will rejoice over these bites, the first of their kind to be certified organic and non-GMO. And what they lack in sketchy ingredients they make up for in flavor—and vitamin K, iron, magnesium and calcium. Available in Sea Salt, Sesame and Teriyaki.
With these snacks, you'll get the mild sweetness of coconut with the satisfying crunch of a chip—along with 3 grams of fiber and only 8 grams of sugar per serving. Available in Original Toasted Coconut and Caramel Sea Salt.
Freeze Dried Crunchies in Mixed Fruit
These freeze dried snack fruits have serious flavor and don't contain wheat, gluten or GMOs. They're also the perfect size for little hands at snack time.
Love Grown Oat Clusters in Cocoa Goodness
Loaded with hearty chunks of gluten-free oats—and chocolate chips!—this granola is hard to resist. But you won't have to, given that it's sweetened with agave and honey and contains just 8 grams of sugar and 130 calories per serving.
Crispy Green's Crispy Fruit Snacks in Tangerine
The texture may be different from an actual tangerine (you know, given that it's freeze dried) but the flavor of these snacks is as intense as biting into a juicy piece of fruit. The next best part: they have only 40 calories per serving!
Get more tips and recipes for seasonal eats at Made By Michelle.