The next time you're hosting a barbecue, don't shut down the grill as soon as dinner is served. Instead, use it to cook up an easy, no-fuss dessert for your guests. Not only will this streamline your clean-up process, the sugar in your favorite treats makes them an especially good candidate for the browning and caramelization caused by grilling. Researchers have even found that cooking food over flames produces a chemical reaction that leads to new flavor compounds, so sweets you love (like doughnuts!) will taste slightly different and even more delicious. Below you'll find five grilled dessert recipes to try — in the name of science, of course.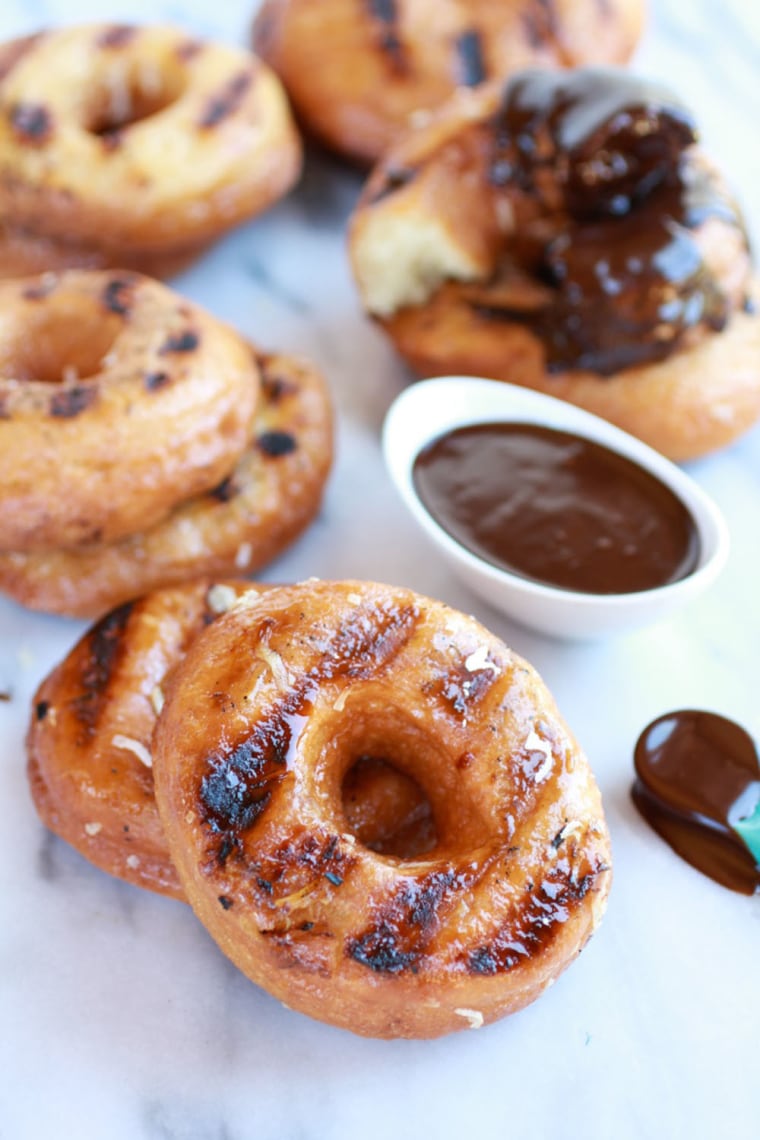 Although Tieghan Gerard of Half Baked Harvest baked coconut doughnuts from scratch for this recipe, she also suggests an easier option: buying your favorite treats at the store and making only the glaze and dipping sauce. "Hot caramelized doughnuts, ready in 15 minutes. Now you have no excuse. Making these doughnuts is mandatory," she writes.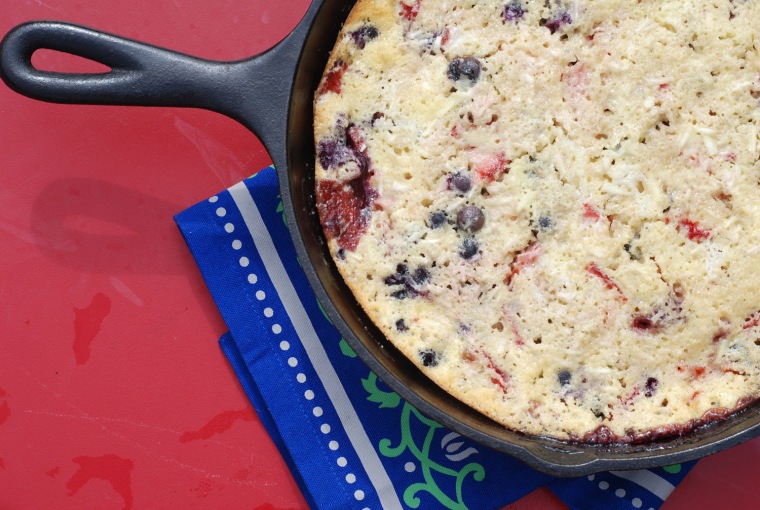 Strawberries, coconut and blueberries give this dessert, which is simply heated in a cast-iron skillet on top of the grill, a color palette that's perfect for the Fourth of July (though you'll probably want to make it more than once a summer). If you are using a gas grill, simply heat it to 350°F. before putting the skillet on the grates. Using a charcoal grill? Robyn Medlin Lindars, who writes the blog Grill Girl, suggests pushing the hot coals to one side and placing the pan over the empty space, which creates an indirect heat zone and prevents the cobbler from overheating.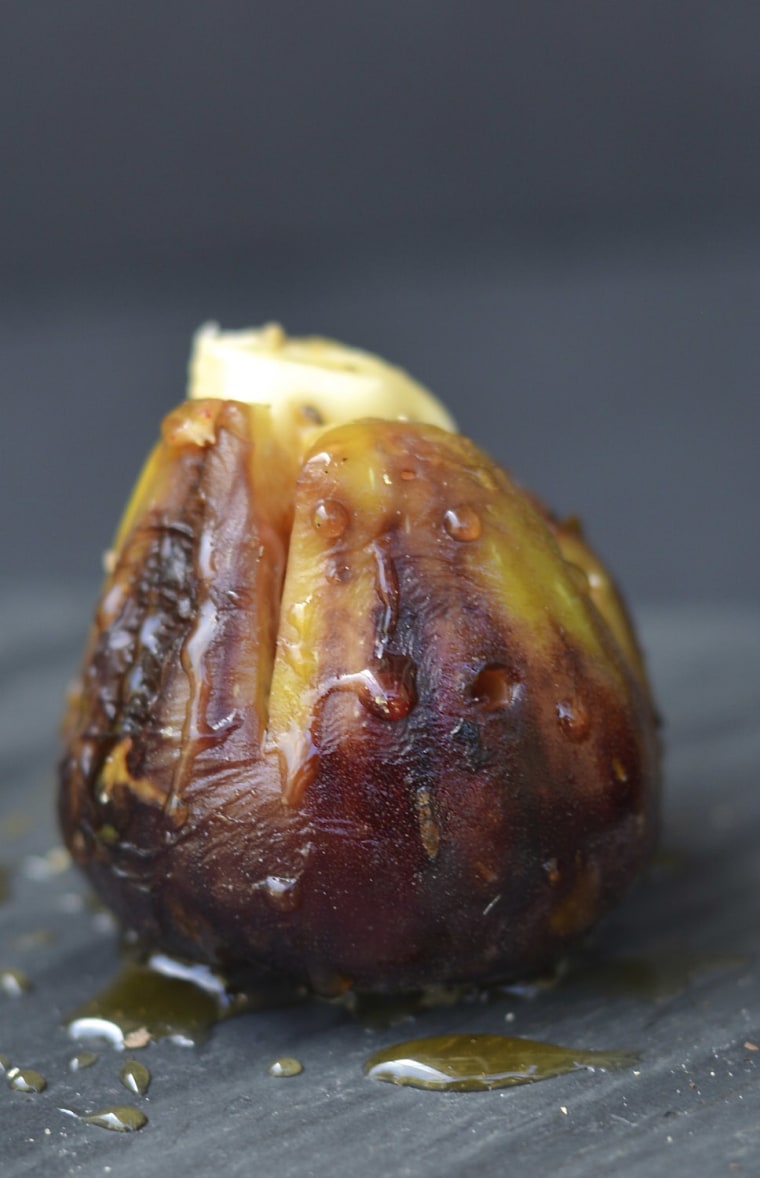 Sandi Gaertner of the gluten-free blog Fearless Dining says that after spotting a grilled watermelon photo on Pinterest, she was inspired to try the technique with a box of figs she happened to have on her counter. Once the figs were heated through, she stuffed them with half-inch cubes of brie and garnished them with cracked black pepper. "These figs would be a perfect appetizer if you need a fancy dish for a party," she writes. We think they'd also be lovely as a combo cheese and dessert course. Grilled figs are also great on their own — though a little vanilla ice cream wouldn't hurt either!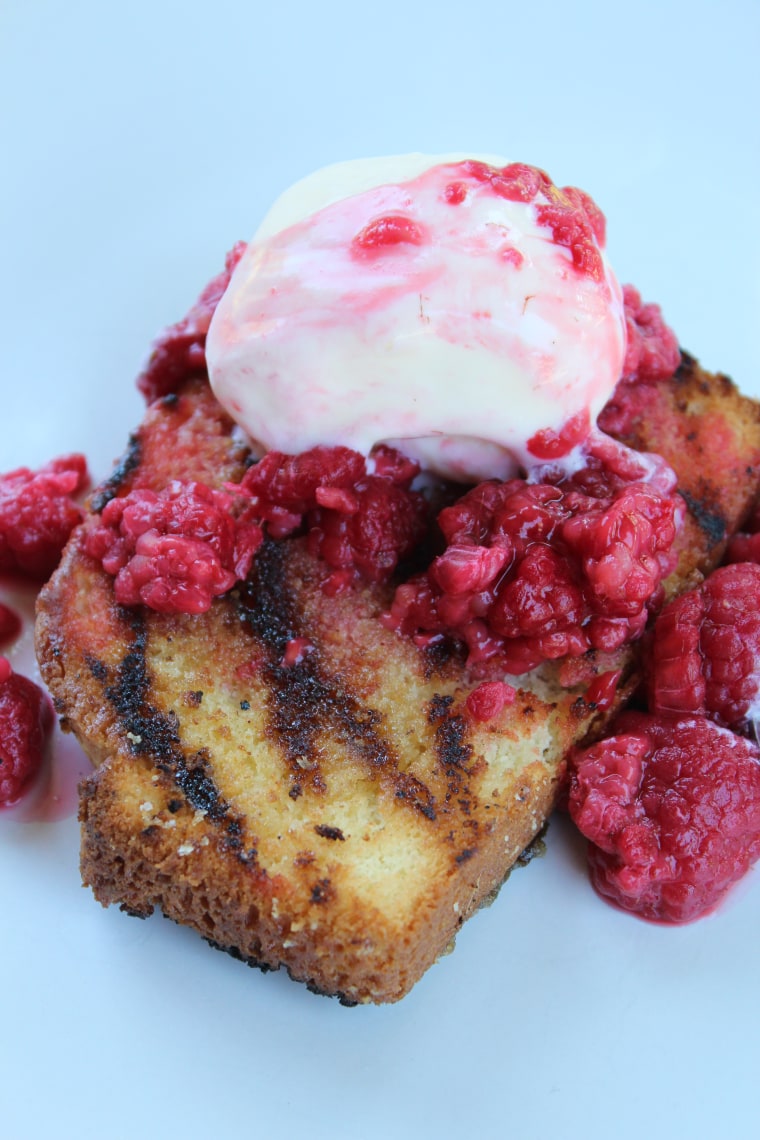 "The perfect dessert for a hot summer night when you want something sweet but don't want to turn on the oven," writes blogger Tammilee Tillison of Tammilee Tips, who adds melted butter and brown sugar before heating for extra flavor. Not only does this cake taste delicious, it's the perfect canvas for flaunting those brag-worthy grill marks.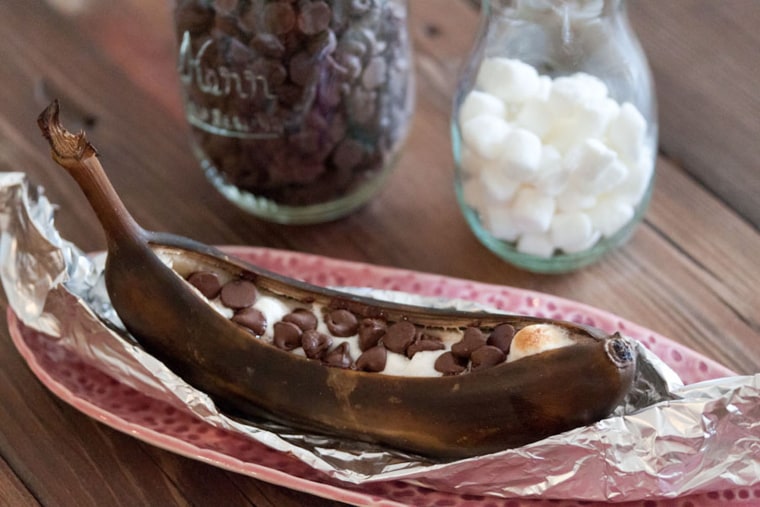 Props to Gaby Dalkin of What's Gaby Cooking for creating a dessert that can be easily prepared with just three items you've probably already got in the kitchen. To keep the bananas from toppling over on the grill, she cradles each one in a sturdy "boat" of tinfoil.
This post was originally published June 2, 2015.