Try this no-bake, loads of fun Halloween party piñata. It's easy to make and a perfect way to upgrade your Halloween party!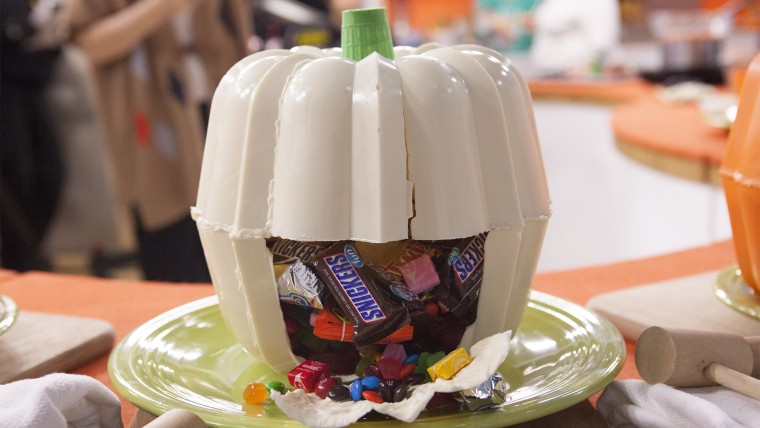 For a large Jack O' Lantern Piñata you'll need:
4 x 10-ounce packages of orange candy melts (2 packets per half a bundt tin)
1 green ice cream cone
3.5 ounces black Candy Melts
LOTS of candy
A silicone bundt cake mold
2 snap seal bags or piping bags filled with orange candy melts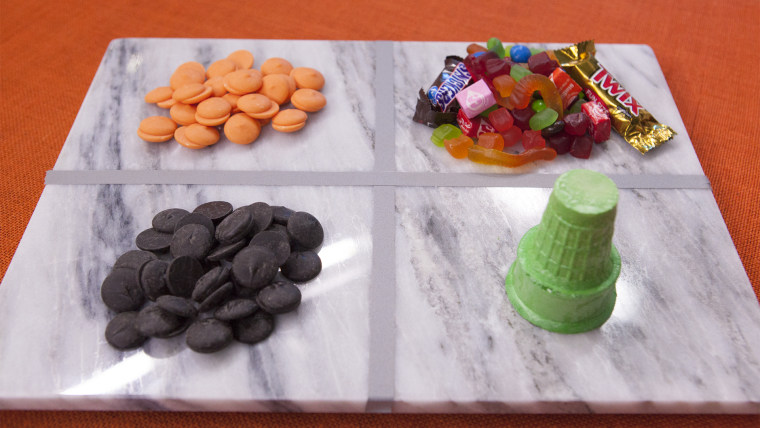 Related: Turn Halloween candy into decadent brownies for a dangerously tasty treat
Instructions:
Melt 2 packets of the orange candy melts and pour half the melts into a silicone bundt tin.
Use a spatula to evenly distribute the candy melts around the inside of the bundt tin, up the sides and center well.
Refrigerate for 15 minutes until set and repeat with the remaining half of candy melts, ensuring there are no gaps.
Once fully set, remove from the bundt tin and repeat so you have 2 completed pumpkin halves.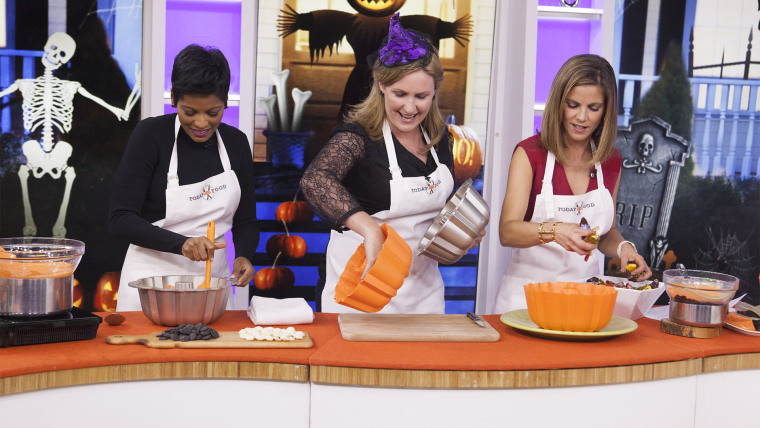 Fill one half of the bundt casing with copious amounts of candy, building up as high as possible
Take a piping bag with melted orange candy melts and pipe a thin line of around the outside edge.
Place the remaining bundt half on top and secure together
Add the green ice cream cone upside down in the center well to create a stalk
Melt the black candy melts, place in a piping bag and use to draw a jack o' lantern face of your choosing on the front of the pumpkin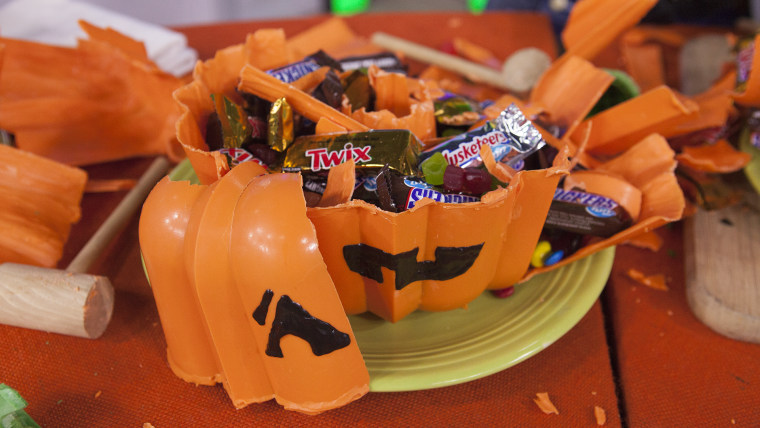 Smash and enjoy!