/ Source: TODAY Contributor
Cool spring nights are such a dinner conundrum: You're ready for lighter food, but still want something warming. Enter slow-cooker veggie soups: They are just what we feel like eating right now, and have all the convenience of prepping ahead. As a bonus, they're all also pretty darn good for you, too.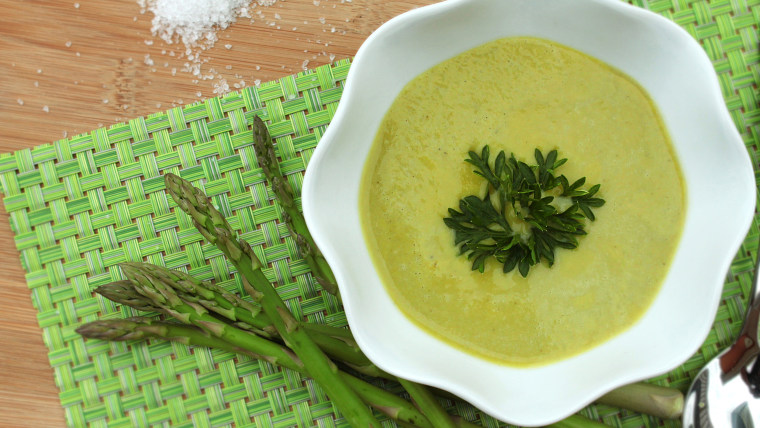 1. Asparagus: If you're running out of ideas for asparagus, try turning it into slow-cooker soup: This one, from Low Carb Crock blogger Christine Fontanin, couldn't be easier. She tosses asparagus, broth, onion and butter in the slow cooker until the veggies are tender, then gives it all a whirl in a blender or with a blender stick.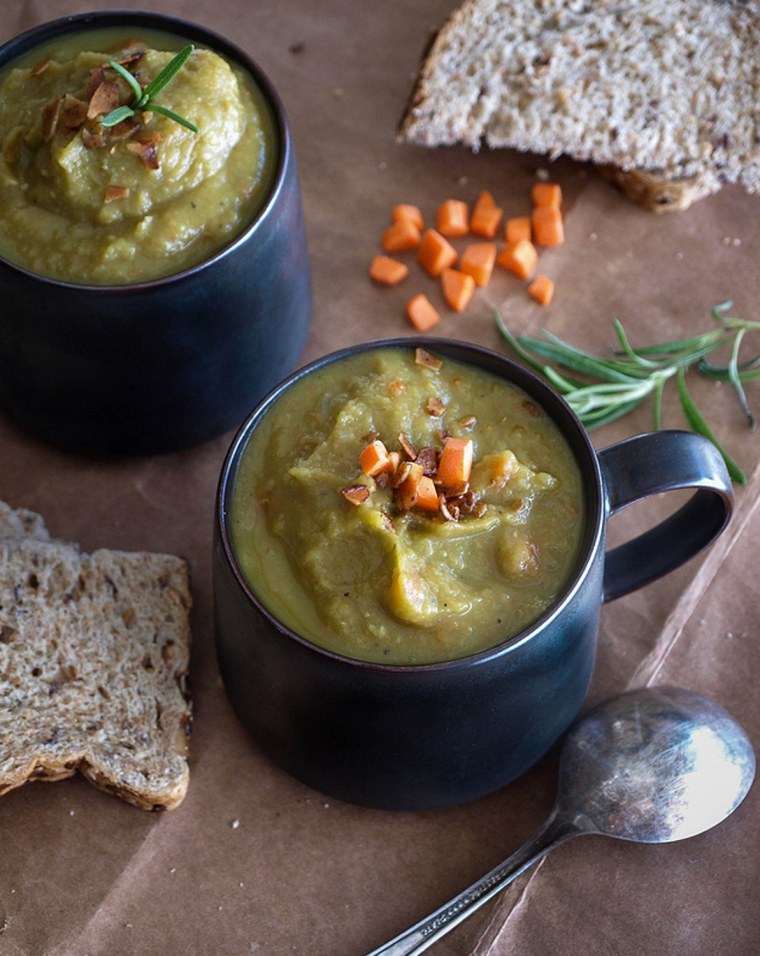 2. Parsnip and split pea: Bright green and full of herbs, this springy soup from The Simple Veganista, Julie West, is also packed with protein, fiber and vitamins, thanks to all the peas, parsnips and carrots. And cooking it in a slow cooker allows you to skip the sauteing, making it incredibly low in fat.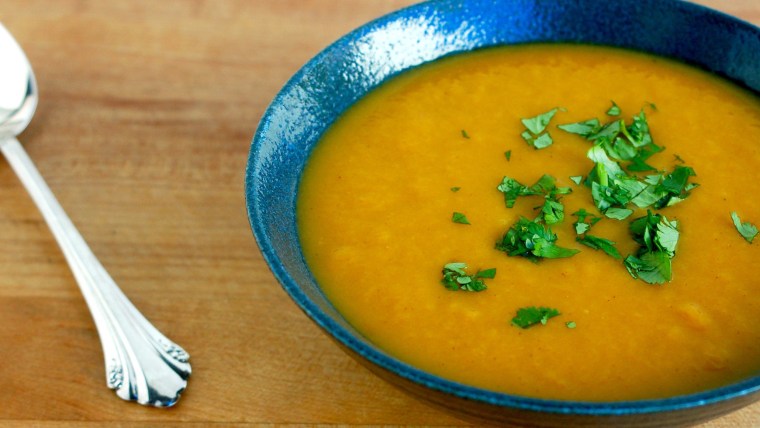 3. Carrot: This slow-cooker curried carrot soup calls for milk, not heavy cream, yet "it's still creamy enough to be satisfying," says Simple Nourished Living blogger Martha McKinnon.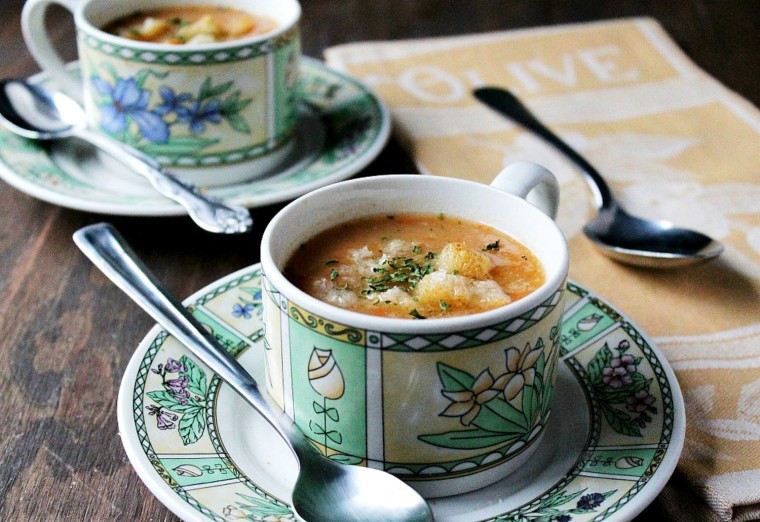 4. Leek and potato: You know that period in spring when the farmers market is still so full of root veggies? This soup from Diethood blogger Katerina Petrovskais perfect for that. And it's so good, she says, she's made it three times in two months.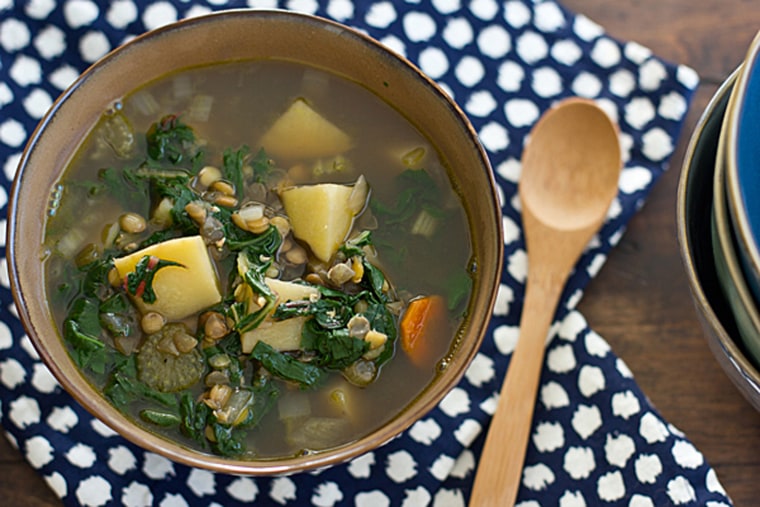 Chard and lentil: As peak Swiss chard starts turning up in markets, scoop some up for this soup from Oh My Veggies blogger Kiersten Frase. You'll get your fill of greens from the recipe, which includes soy sauce for a hint of umami.