Pulled pork, chili—these are the no-brainer dishes of the slow-cooking world. But the home-cook geniuses out there are constantly surprising us, and since we're always looking interesting hacks, we're bringing you five of the handiest and unexpected uses for slow cookers.
RELATED: The one mistake to avoid when using your slow cooker

1. Snack mix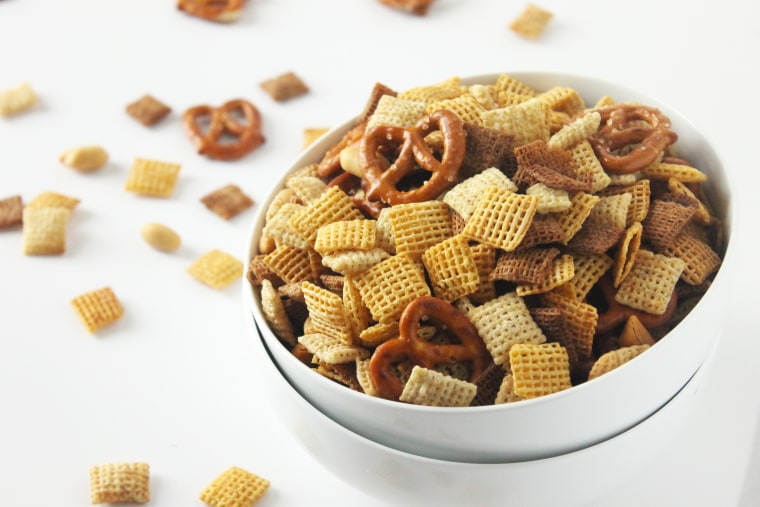 Making classic Chex mix sounds easy enough, but if you make the old-school recipe from the back of the box, it actually requires some baby-sitting: stirring every 15 minutes or so over the course of an hour. But make Slow-Cooker Chex Mix, like this version from Natural Chow blogger Margaret Anne Darazs, and you can throw all the ingredients in, give it a stir, and then let it roast away for a couple of hours. "I don't think anyone could tell the difference between the two methods of cooking," Darazs told TODAY.com.
RELATED: 11 slow cooker tips and tricks every home cook needs to know
2. Baked potatoes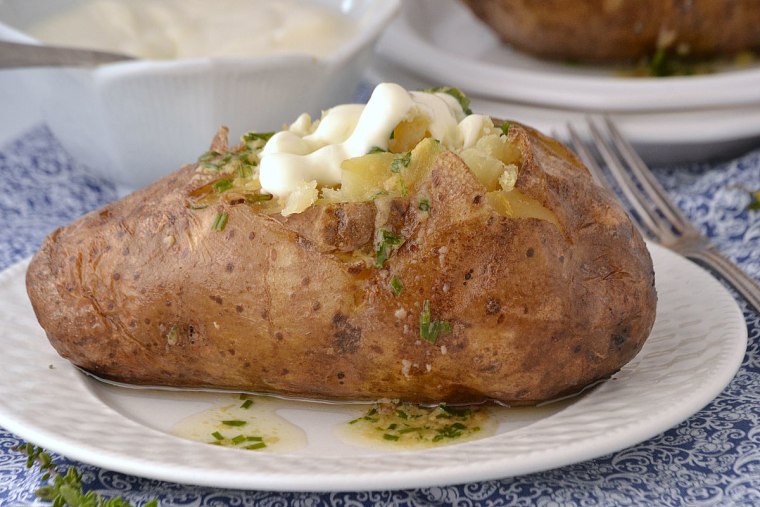 Serious baked potato fans know this conundrum: You go to make them with your dinner when you realize they need to bake for an hour, you just got home from work, and you are starving. Well, do as Mother Thyme blogger Jennifer Dempsey does, and prepare them in the morning: She whisks together olive oil and garlic, brushes it onto the potatoes, wraps the potatoes in foil and places them in the slow cooker for eight to nine hours on low. Not only is it convenient, it works in a great chef trick: Rubbing oil the potatoes yields a crispy, seasoned skin. Try the recipe!
3. Applesauce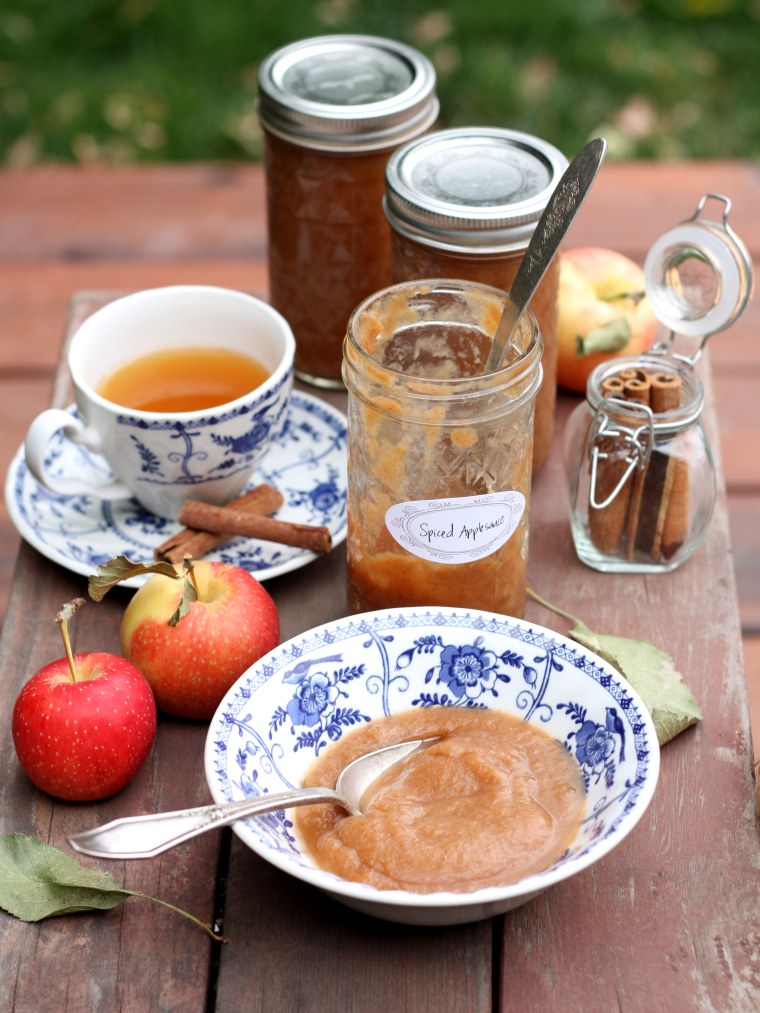 Every fall, do you go to the orchard and pick a bunch of apples, with visions of making all sorts of things in your head? Then reality hits, and you end up snacking on some, maybe eeking out a pie, and giving the rest away? Well, this fall, add this easy apple project to your list: Slow-Cooker Spiced Applesauce, from Completely Delicious blogger Annalise Sandberg. Instead of peeling and coring all those apples and standing over a stove, Sandberg quarters the apple with skins on, lets them cook down in the slow cooker all day, then passes it through a food mill or mesh strainer to remove the skins and seeds.
4.Pizza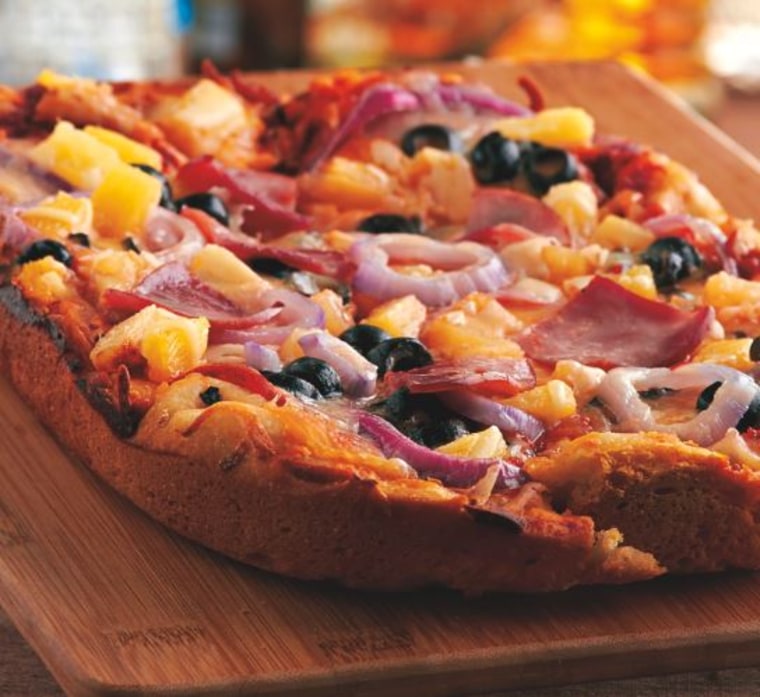 Before they tried it, even Jenna Marwitz and Nicole Sparks, a.k.a. The Crockin' Girls, thought making pizza in a slow cooker would be a flop. But they were pleasantly surprised by their ingenious experiment—Crockin' Pizza—for their first cookbook, "The Crockin' Girls: Slow Cookin' Companion." And while regular pizza-making can get too hot for kids to handle, little ones can easily help out with this method, which involves spreading prepared pizza dough on the bottom of the slow cooker, adding toppings and let it cook away.
5. Brownies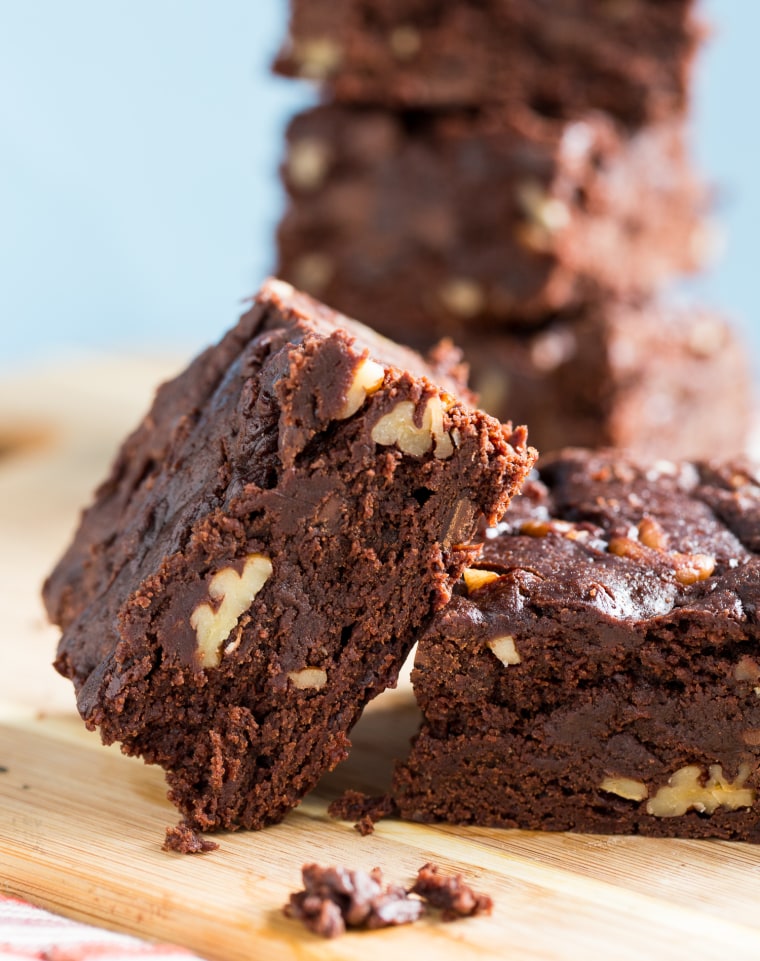 In these late days of summer, we're always looking for sneaky ways we can make dessert without turning on the oven, and these Slow-Cooker Triple Chocolate Brownies fit the bill. Spicy Southern Kitchen blogger Christin Mahrlig breaks down the technique on her site; the recipe results in a cake-like brownie, made with three kinds of chocolate (bittersweet chips, semi-sweet chips and cocoa powder).
RELATED: 3 ways to use your slow cooker to make delectable desserts