Perhaps the most brilliant thing about cooking chicken in a slow cooker is that anyone — even the most novice of home cooks — can simply add chicken from its packaging right into the pot, without having to touch raw chicken.
It's almost a bonus that the chicken comes out fork-tender, too. Not only are these slow-cooker chicken recipes almost completely hands off, they all also only require five ingredients at most — many of which you probably already have in your pantry.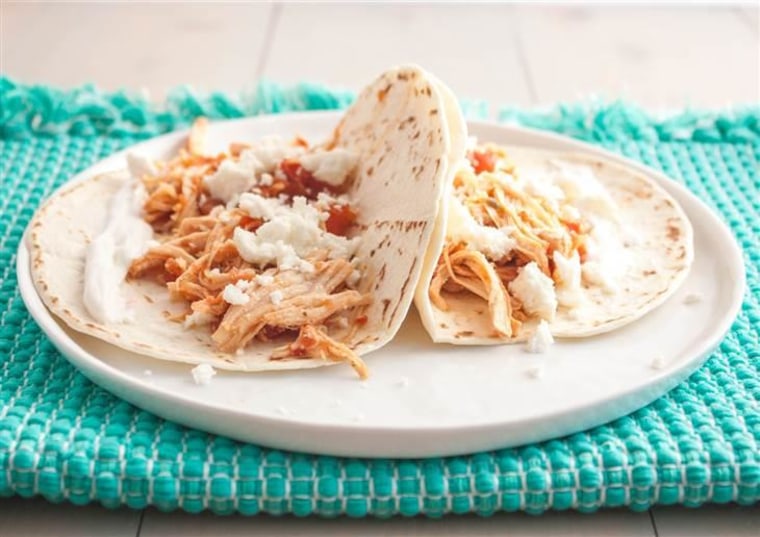 Philia Kelnhofer of The Sweetphi Blog is all about five-ingredient meals — she even has a Five-Ingredient Friday series — and her five-ingredient slow-cooker chicken tacos dish clocks in at just two ingredients for the filling (salsa and chicken) and two for the toppings (sour cream and queso fresco cheese), plus, of course, the tortillas. "Some days, the last thing I want to do is spend hours prepping dinner," she told TODAY Food. "That's where my favorite tacos come in. Prep time is literally less than a minute."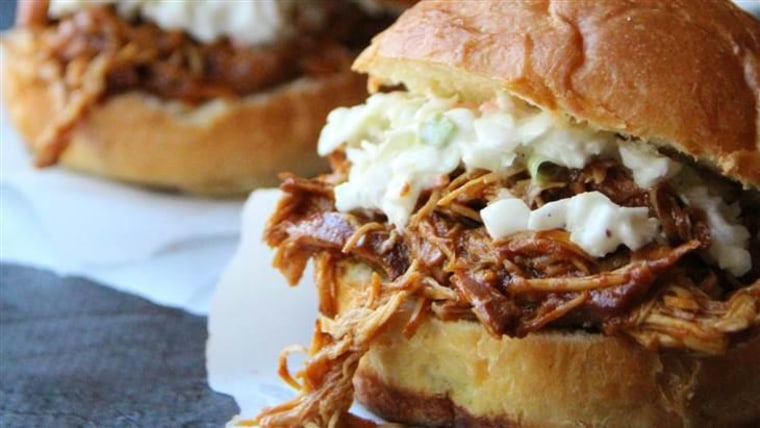 Most Crock-Pot cooks know the slow-cooker pulled pork trick, but barbecue chicken is also a dream to shred after an afternoon of cooking low and slow. To make her prized "Best Crock-Pot BBQ Chicken," food blogger Corey Valley of Fresh Family Meals adds three secret and surprising ingredients in addition to store-bought barbecue sauce (just spice it up with Italian dressing, brown sugar and Worcestershire sauce).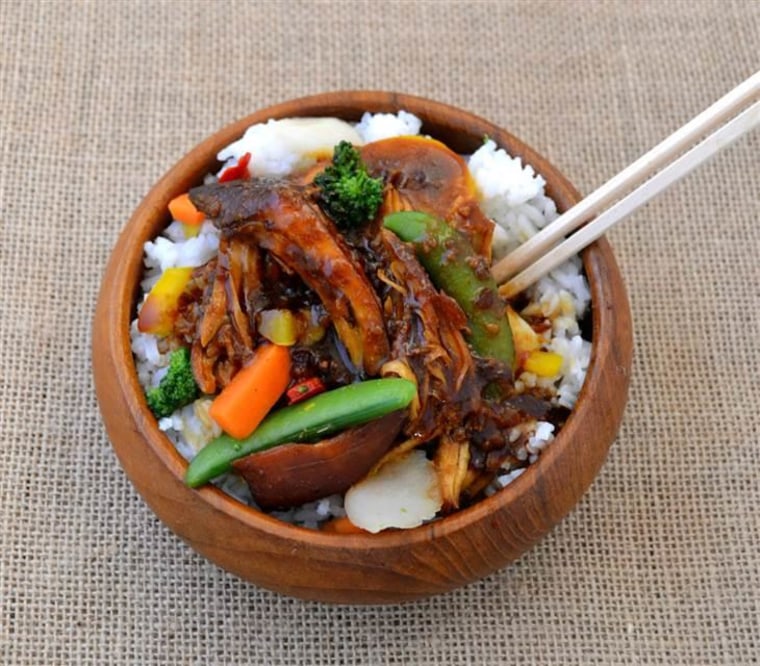 Ordering takeout may literally take longer than prepping this Crock-Pot chicken teriyaki from Arlene Mobley of the blog Flour on My Face. She pours store-bought teriyaki sauce on chicken breasts, flips them over, and then turns on the slow cooker. To make the meal complete, she pairs the chicken with some rice and quick-cook frozen veggies. Done and done.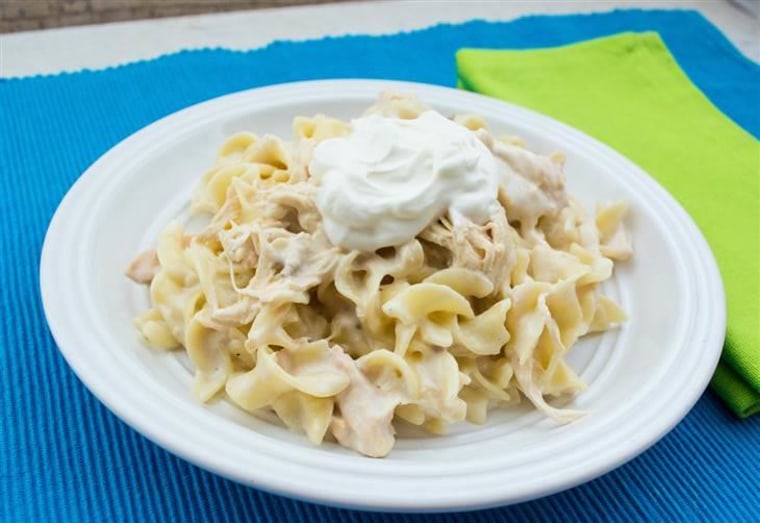 Boneless, skinless chicken breasts make this spin on a Crock-Pot favorite slightly lighter than slow-cooker beef stroganoff. The recipe comes from Texas-based bloggers Amanda and Scott Coers, who have lost 100 pounds between them. They're also parents to eight kids, who range in age from 1 to 16, so they know a thing or two about pulling off a quick dinner for a big crowd. (Note that while this recipe calls for frozen chicken breasts, the USDA advises fully thawing all meats before adding them to a slow cooker or Crock-Pot, so be sure the chicken is safely defrosted before adding it to the slow cooker. Read the USDA guidelines in this PDF.)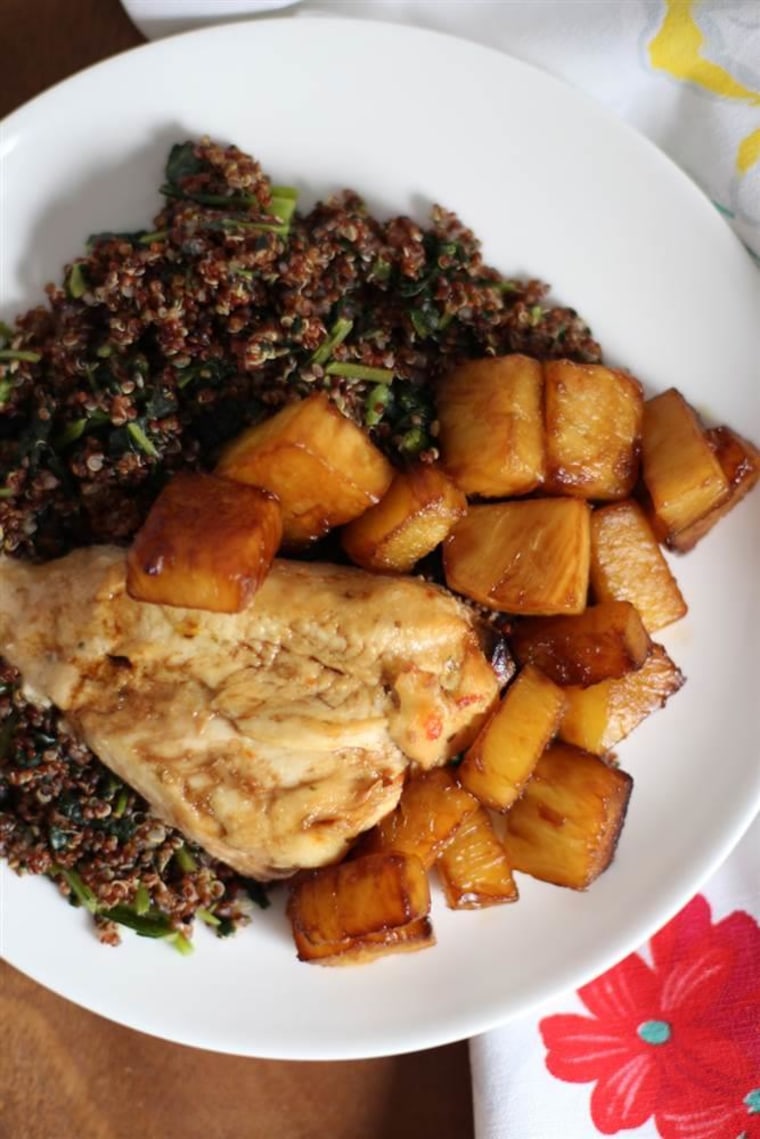 Another freezer-friendly option is this slow-cooker Hawaiian chicken from wellness coach and blogger Kelly McNelis' cookbook, "No-Cook Freezer Meals." She simply layers the ingredients in a plastic bag, freezes them, then thaws them in the fridge the night before she wants to cook the dish. Instead of rice, try serving this chicken-and-pineapple dish as she does, with perfectly cooked quinoa and greens.