If you were one of the millions of people who watched the wedding of Prince William and Duchess Kate from afar (because your invite got lost in the mail, of course), you can still get a taste of their famous wedding cake.
But of course, now it's 6-years-old.
A single slice of the royal couple's eight-tiered, brandy-spiked fruitcake will go up for auction through London's Chiswick Auctions on Sept. 27, and current estimates have set the price between $1,000 and $1,550.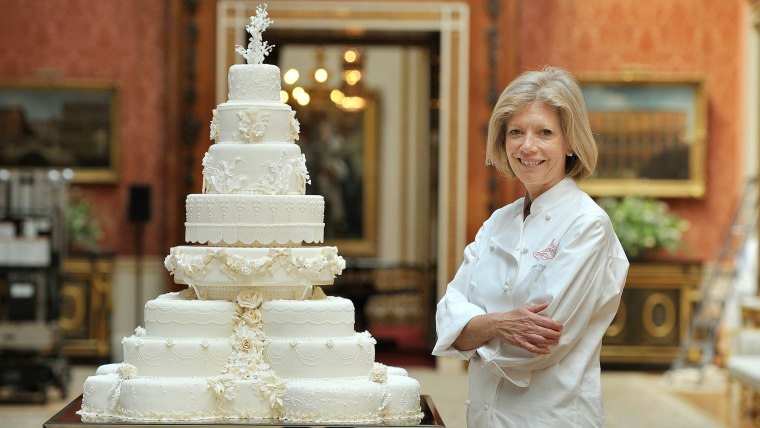 But it's possible that the slice could sell for thousands more. In 2014, Gee Chuang, a CEO of a Silicon Valley startup, paid $7,500 at auction for a slice of the very same cake.
It's also possible that cake, like cars, depreciate. In 2015, a 34-year old slice of cake from the wedding of Princess Diana and Prince Charles was sold at auction for $1,375. Seven years earlier, a slice of that same cake sold for $6,000.
The cake for Prince William and Duchess Kate was designed by Fiona Cairns, who is famous for her fruitcakes, and it took five weeks to make and three days to assemble. Slices were given to guests of the 2011 wedding as souvenirs.
"The Duchess of Cambridge also wanted the cake to reflect the 'language of flowers', which consists of 17 different types of foliage that each hold a particular meaning," Chiswick Auctions explains in their description of the sale. "The elaborate cake was covered in cream icing and adorned with 900 exquisite sugar-paste flowers, including roses and apple blossom."
The winning bidder will take home the slice in a specially commissioned tin with a printed card reading, "With best wishes from TRH [Their Royal Highness] The Prince of Wales and The Duchess of Cornwall in celebration of the wedding of TRH The Duke and Duchess of Cambridge."
If you happen to have a couple thousand dollars burning a hole in your pocket, go ahead and place a bid for the aging sweet. And while one food safety expert told the Washington Post that you probably won't die from eating really, really old fruitcake due to its lack of moisture (hence no breeding ground for bacteria), he stated the obvious, that "it might taste pretty bad."