If your favorite Skittles candy is red because it tastes like strawberries, think twice before trying out this new pack.
The rainbow-colored candy has just joined forces with the NFL for a brand new release — and let's just say the new Trick Plays Skittles will keep you guessing.
Don't worry, you'll still be able to taste the rainbow, but in this pack you'll have to guess which flavor you're picking up because the color of each individual candy's shell will not be indicative of its flavor.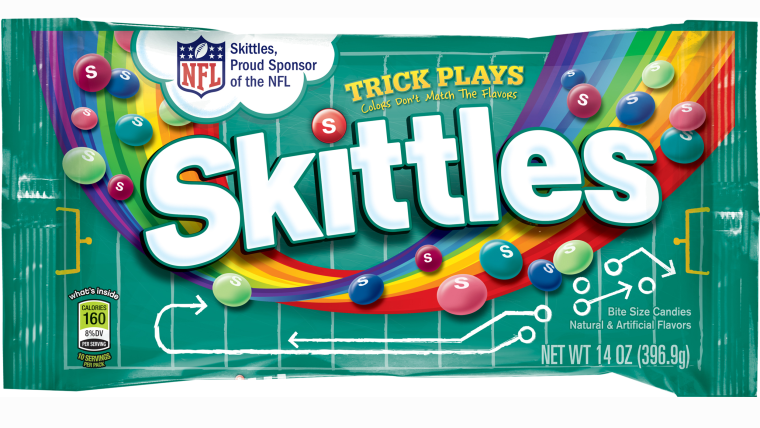 "It's a fun twist on football strategy," a spokesperson for Mars Wrigley Confectionery told TODAY. "We wanted to do something fun that engaged fans this season as an extension of this partnership [with the NFL]."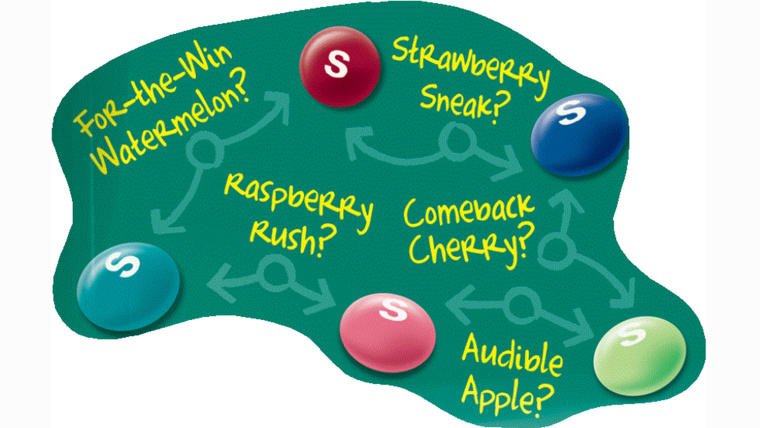 The Trick Plays Skittles will be available in stores nationwide throughout the NFL season and they come in flavors with names almost as clever as the trickiest of plays: "Raspberry Rush?", "Comeback, Cherry?", "Strawberry Sneak?", "For-the-Win Watermelon?" and "Audible Apple?"
The new pack might mess with your mind but all of the flavors sound delicious to us, so we don't mind if apple actually turns out to be the blue Skittle.
Trick Plays Skittles come in single packs for $0.99 or the laydown bag for $3.19.