/ Source: TODAY Contributor
Sometime in the early 1990s, my French-Egyptian mother got her hands on a pamphlet about stir-frying, laid down $20 on a new wok and threw in a bunch of ingredients all at once in an attempt to make us General Tso's chicken for dinner. The result was, well, not good. Even she knew it and eventually the wok ended up in the same place as that meal—in the garbage.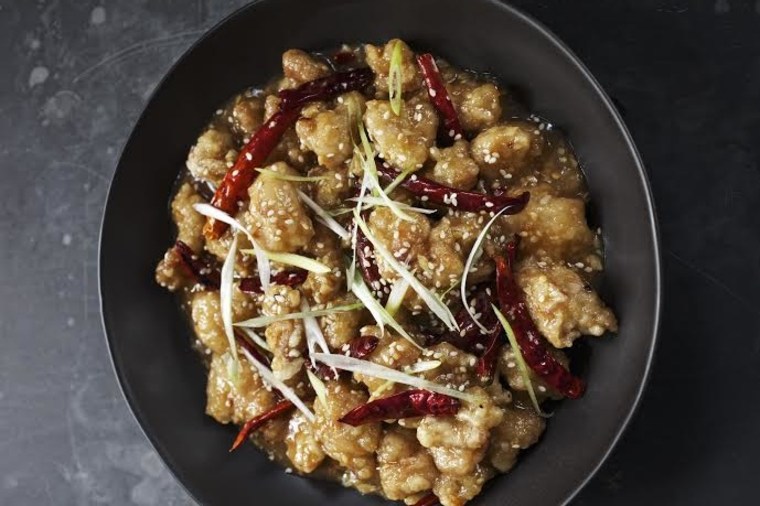 After leafing through "Phoenix Claws and Jade Trees: Essential Techniques of Authentic Chinese Cooking," the beautiful new cookbook by chef Kian Lam Kho, I've figured out what went wrong. To recreate a Chinese dish at home, you can't just dump in a bunch of ingredients and hope for the best. Instead, learning the proper way to pan-fry, deep-fry, and sauce is the key to success when making General Tso's chicken at home.
Related: 30 days of easy dinner recipes
Thankfully, Kho lays out these techniques and many more, from flash-frying to steaming to blanching to braising, with easy step-by-step instructions and gorgeous photographs in his cookbook. Armed with this knowledge, I'm ready to buy a new wok and skip ordering in takeout the next time I crave Chinese food.
Here, Kho's General Tso's chicken recipe.