Do your kids hate eating their veggies? Can't get them away from the TV or tablet when dinner is ready? No worries. Siri Daly is here to solve it!
The TODAY Food Tastemaker and author of the new cookbook, "Siriously Delicious," has had plenty of experience navigating family meals with her three kids and husband, TODAY's Carson Daly. And now, she's sharing all the tips and tricks she's learned through the years.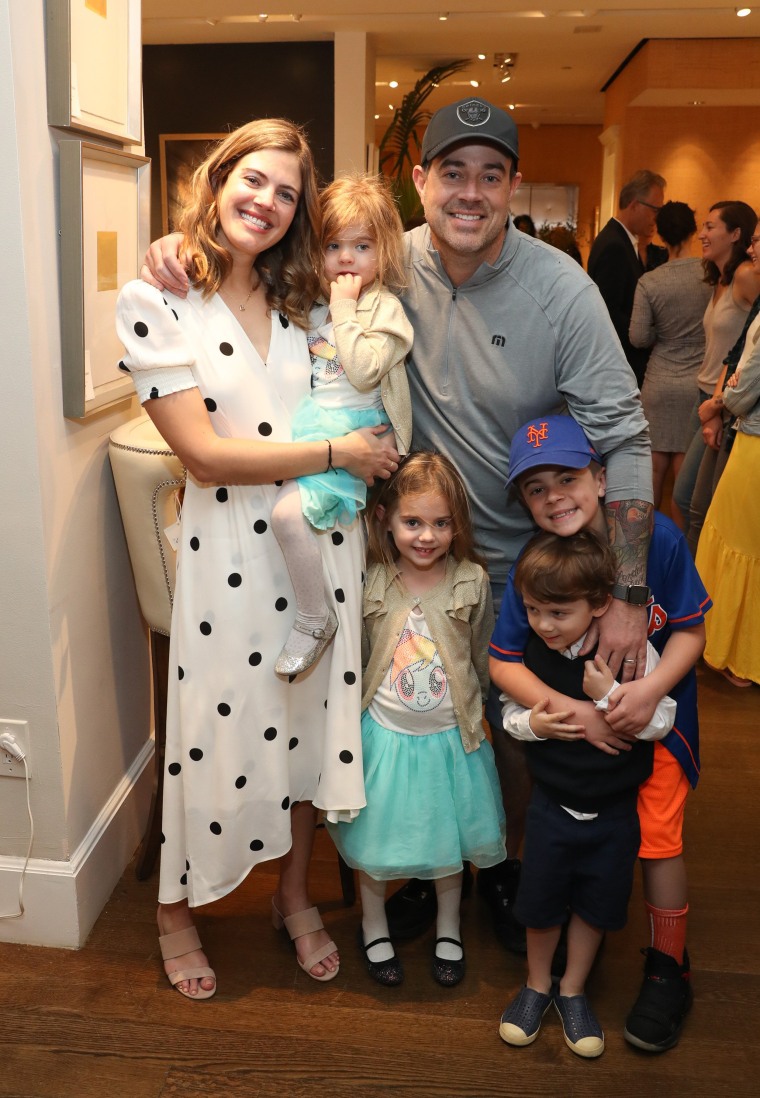 Here, Daly helped us tackle some of the most common family meal dilemmas in her own words.
My kid won't eat her veggies. How can I change that?
I found that with vegetables, any way to make them crispy helps. Broccoli and cauliflower are great for this. I'll just roast it until it's caramelized and toss with salt and pepper. Instead of calling them vegetables, I say, "Eat your crispies." I'm also not above sneaking vegetables into food like meatballs and burgers.
How can I get my kids to try new foods?
My kids were all great eaters starting out, but when 18 months came around, it seemed like the magic number that they had their own opinion about food. They became extremely picky and it was hard for a while, but Jack is 9, and I see light at the end of the tunnel. He will now try new things. We have a thing called the "trust me" bite. Carson or I will say to Jack, "This is a 'trust me' bite," which means we're almost 99 percent sure he'll like it.
On weeknights, 5 p.m. comes around and I don't know what to cook. How can I make meal-planning easier?
Plan out your week's meals on Sunday. Ask your kids what requests they have, and allow yourself one takeout or restaurant night [per week]. Make a menu board with felt or a chalkboard — I've been seeing a lot of cute ideas for these online.
My kid always wants to eat in front of the TV. Any tips for getting him to the table?
I say, everything in balance. So my kids won't ask for it every night, we'll have a night designated for having a picnic in front of the TV or watching a movie while we eat. If you do it only once in a while, it becomes something special.
My baby is starting to eat solids. What advice do you have for a busy parent who wants to make homemade food?
Making baby food is really more simple than I thought it would be. They have baby food processors now, but you can use any sort of blender. Make things in bulk and freeze them using ice cube trays. It's an easy hack to keep portions of whatever you're making in bulk. Just pull out the cube when you're ready to use it. Also, all of my kids loved avocado, and I love it too because it's so easy. When you're going somewhere, you can just bring it with you in your purse.
This interview has been edited and condensed for clarity.
Siriously Delicious: 100 Nutritious (and Not So Nutritious) Simple Recipes for the Real Home Cook, $27, Amazon