Football is great and all, but let's be real: The best part of football season is the food. We bundle ourselves up in layers and suffer through the bitter cold because we want that food. Sure, we love our team, but there is no love like the one we have for chips and guacamole and queso and chili and wings and dogs and — okay, I'll stop.
So, even if your team loses (again?!), you'll still feel like a winner with these tailgating recipes. They're so warm and toasty, they may even stoke the dying fire that is your team fandom (kidding … kidding!).
This hearty chicken chili verde is a one-pot wonder. Serve it in bowls or turn it into over-the-top nachos!
This recipe is the perfect marriage of the juiciness of a French dip sandwich and the nostalgia of a casserole.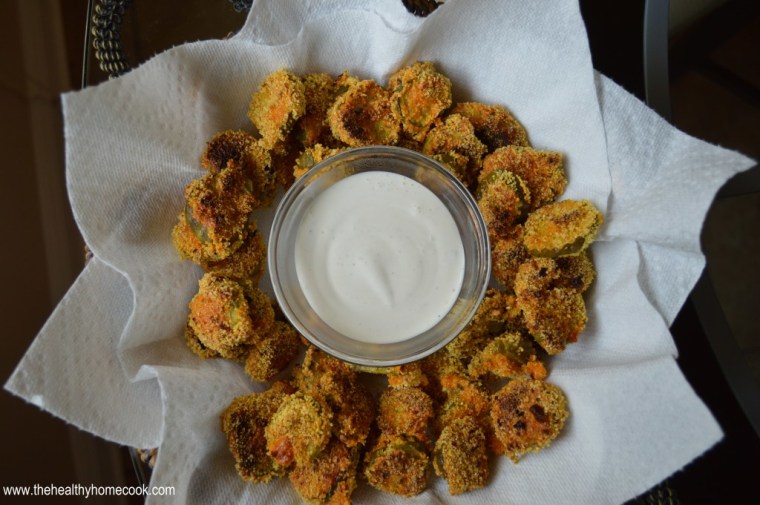 Your favorite finger food, the fried pickle (or "frickle"), just got a healthy makeover in the oven.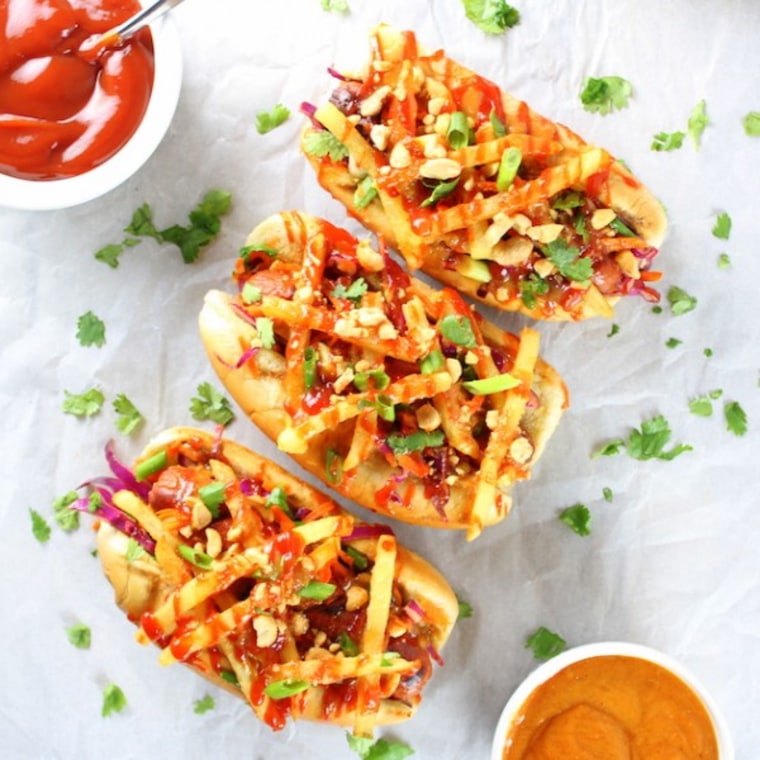 With tangy cabbage slaw, spicy Sriracha ketchup, creamy peanut satay sauce and crispy French fries, this dog really has it all.
Change up your game night strategy with a Buffalo chicken casserole that has all the saucy, spicy, blue-cheesy goodness of the original in a fork-friendly format.
There's no going wrong with this American classic. It'll warm your hands — and your heart.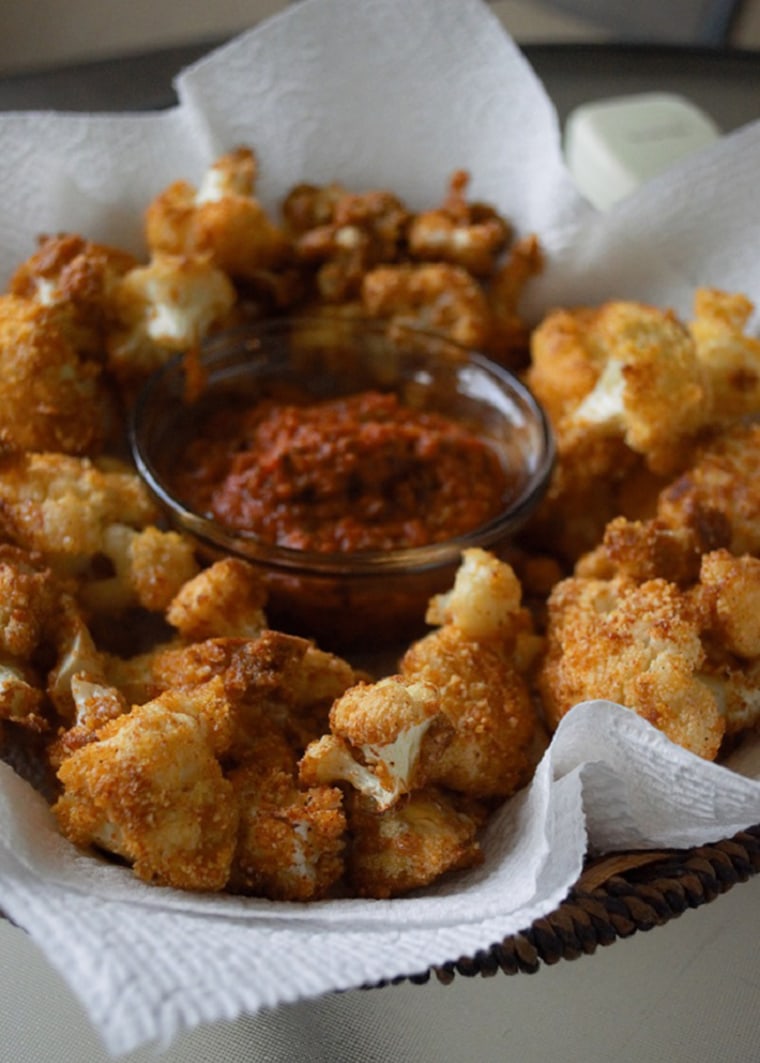 Serve up these crispy and healthy bites with your favorite tomato sauce or pesto and you'll have a crowd gathering in no time.
Is there anything better than nachos? Well, yes, lobster nachos. With caramelized onions, heirloom tomatoes and avocado, it won't just be a party in your mouth — it'll be a really freakin' fancy party.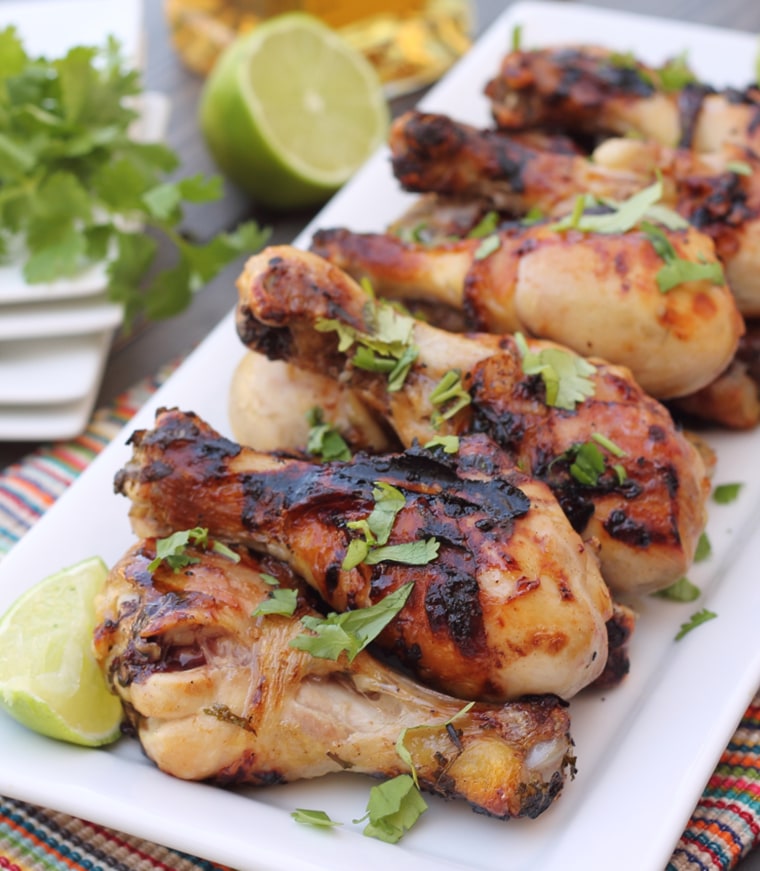 Simple, bright, tender and juicy, these drumsticks will have you licking your fingers even when you're in the stadium.
This classic dip that kicks plastic-y cheese product to the curb in favor of the real shredded stuff. It's gooey, salty, warm and exactly what you need to either drown your sorrows or celebrate a well-earned victory.
Pierogis and pizza: two foods you never thought to combine, but now that you think about it, were always meant to be together.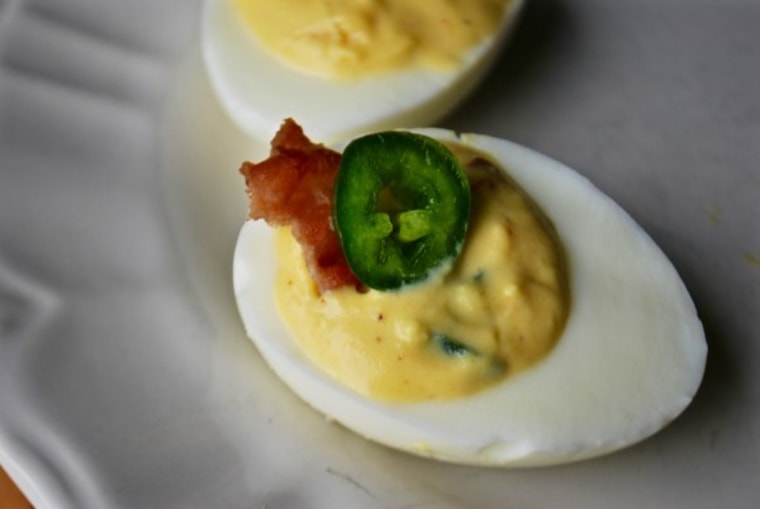 Spice and smoke up your average deviled eggs with jalapeño and bacon.
Set up a guacamole bar so your guests can customize their dip. Think of textures, flavors and diets. Always try to have different veggies, fruits, cheese, seafood, meat and crunchy bits.
This over-the-top, Arizona-style dog is wrapped in bacon and topped with pinto beans, yellow mustard, jalapeño salsa, pico de gallo, shredded cheese, grilled banana peppers and grilled scallions.
You didn't think we'd forget about dessert, did you? The kick is good … right into your mouth.