The classic marshmallow-topped sweet potato casserole graces many holiday tables for a reason. But think about what you might be missing out on. This nutritious tuber, packed full of vitamin A and beta-carotene, is far more versatile than most Thanksgiving spreads would suggest. Sure, its naturally sweet flesh lends itself to more dessert-like preparations, but it also plays off savory and even spicy flavors beautifully.
RELATED: 9 amazing Brussels sprouts recipes to try as a Thanksgiving side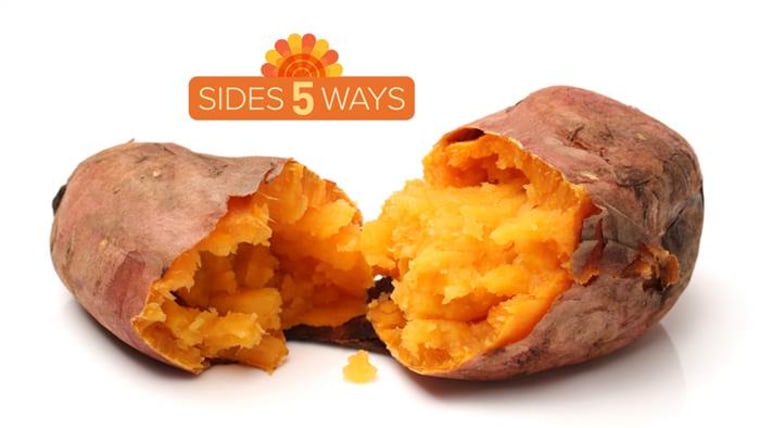 Ready to branch out this year? We've collected an array of sweet potato recipes to satisfy any taste. Go on: Try one. Who knows? You just might find a new classic for your holiday table.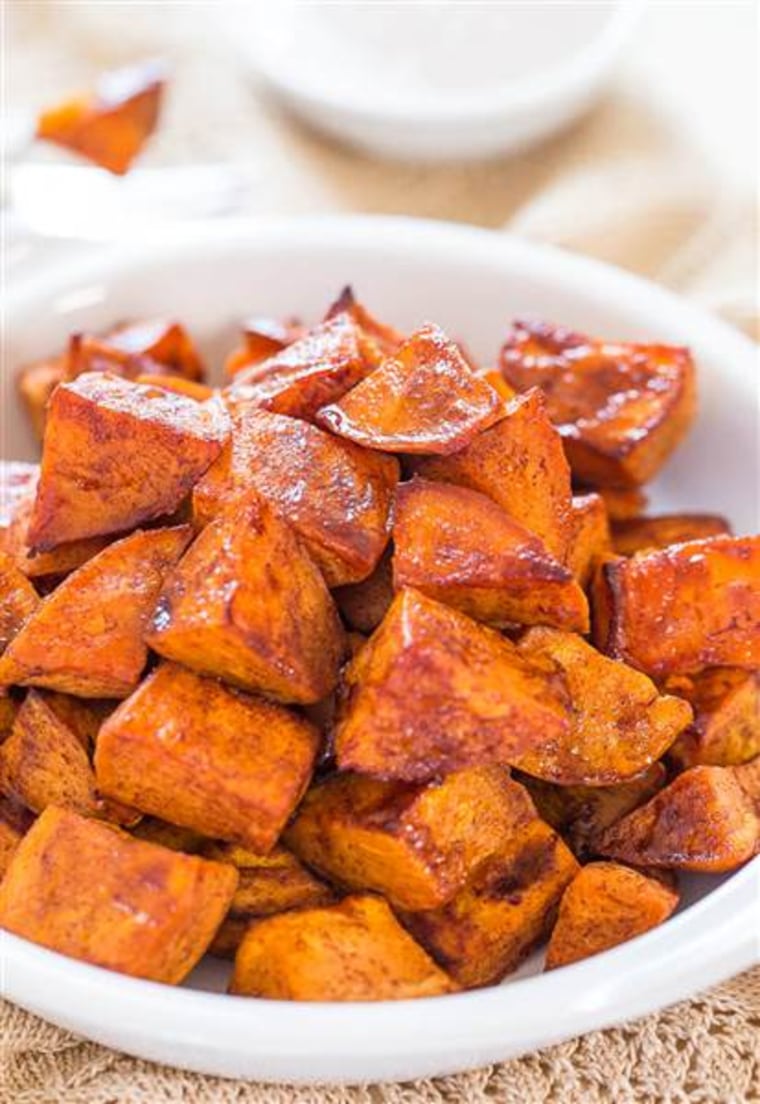 Honey-roasted sweet potatoes with honey-cinnamon dip: These sweet potatoes couldn't be easier to prepare: Simply toss chunks of sweet potato with honey, cinnamon and coconut oil (or sub canola or vegetable oil) and roast. But their flavor is anything but ordinary, thanks to a tangy-sweet yogurt-based dip. You can stick to cinnamon as your primary spice, but ground ginger, cardamom, nutmeg or any combination thereof will work just as well.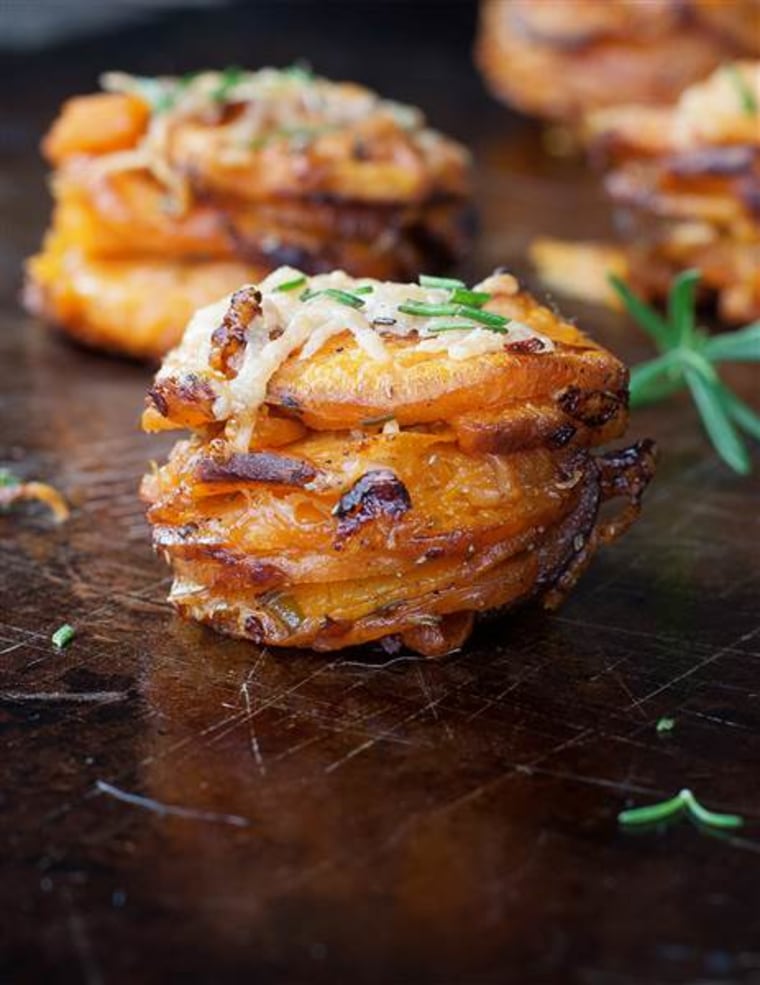 Rosemary sweet potato stackers: If you prefer your sweet potatoes a little on the savory side, this rosemary- and Parmesan-inflected recipe just might be your new go-to. The layered, almost architectural look of the stackers will add a little drama to your holiday plate, but don't worry about any fussy construction — they're baked in muffin tins to hold them in place.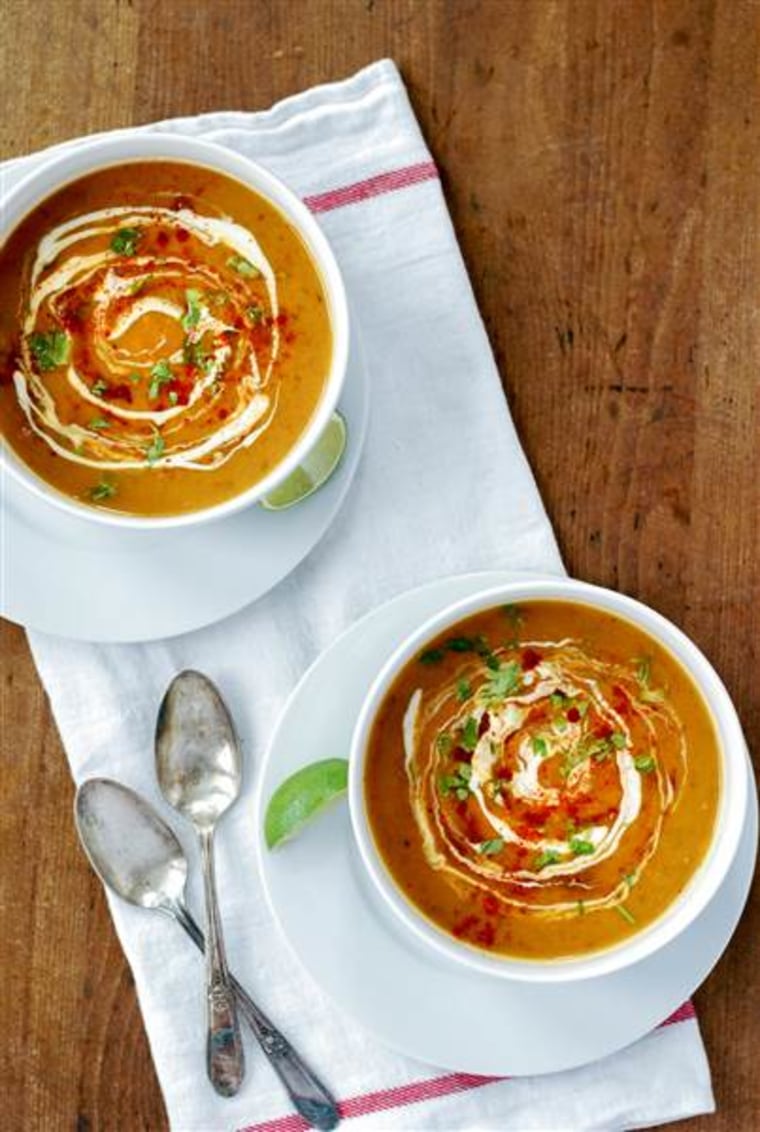 Curried sweet potato soup: If served as a first course, this spicy sweet potato soup will really help knock out that November chill. The low burn comes courtesy of Thai red curry, poblano peppers and a little cayenne. Plus, the swirled yogurt garnish and bright sprinkling of Hungarian paprika gives it a festive look.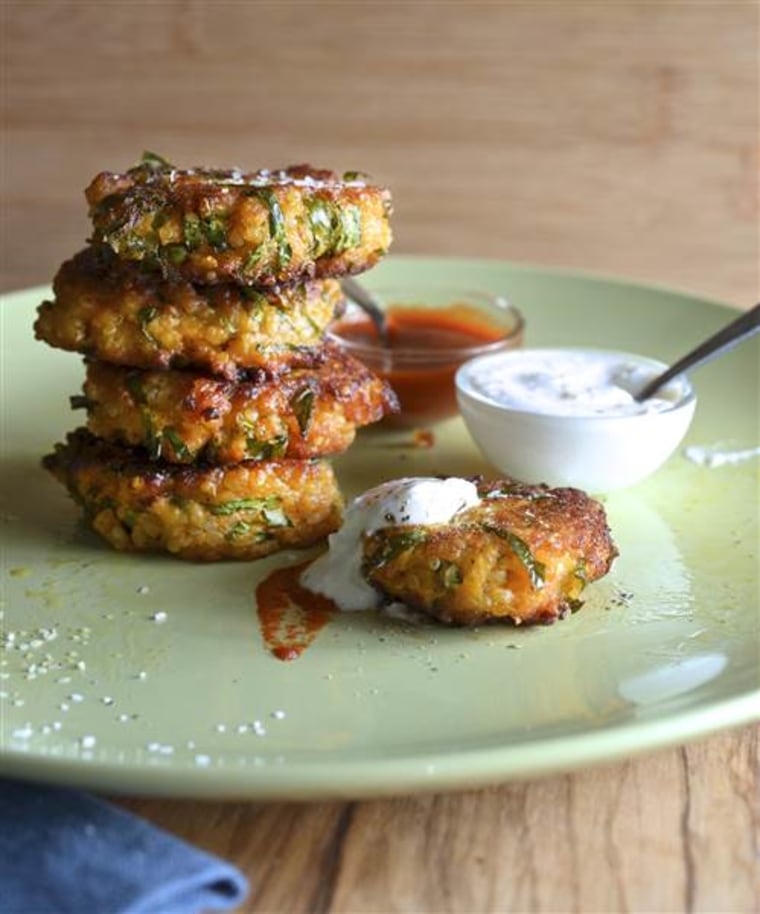 Sweet potato, kale and quinoa fritters: Need a side that can also stand in as a main for your vegetarian guests? Quinoa, the only grain that's also a complete protein, give these wholesome fritters a nice crunch, but the sweet potato lends a little creaminess, too. Vegetarians, you'd better lay claim to these quickly.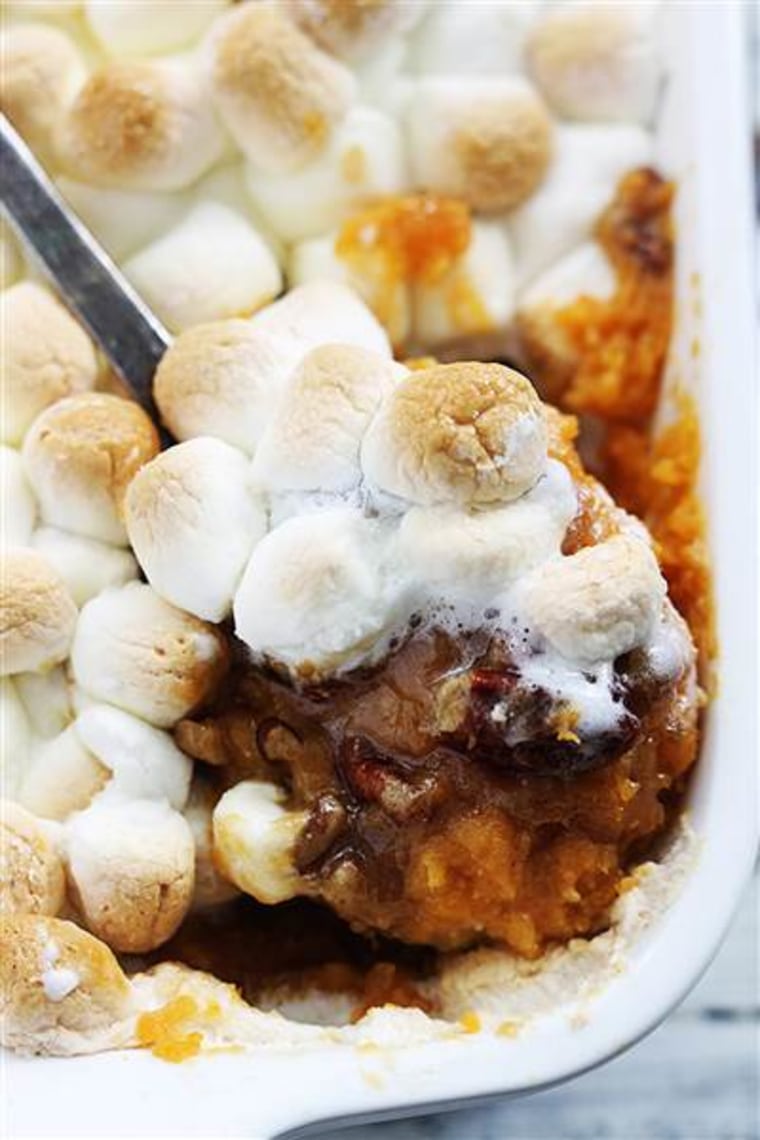 Candied pecan sweet potato casserole: We know. Some of you will simply not be able to give up your beloved sweet potato casserole. That's why we offer this twist: A crunchy, candied pecan topping lies hidden between the toasty marshmallow top and the creamy sweet potatoes at the base. Best of all, it can be made in a slow cooker. You're welcome.
Love sweet potatoes? Here are more recipes to try!