Sliders have come a long way: No longer is the term associated with mystery meat burgers served in greasy paper bags. Instead, chefs and home cooks are serving up gourmet bites stuffed with fried chicken, savory pork with Asian seasonings and other inventive fillings. Join the slider fest by serving one — or all — of these delectable creations at your Super Bowl gathering.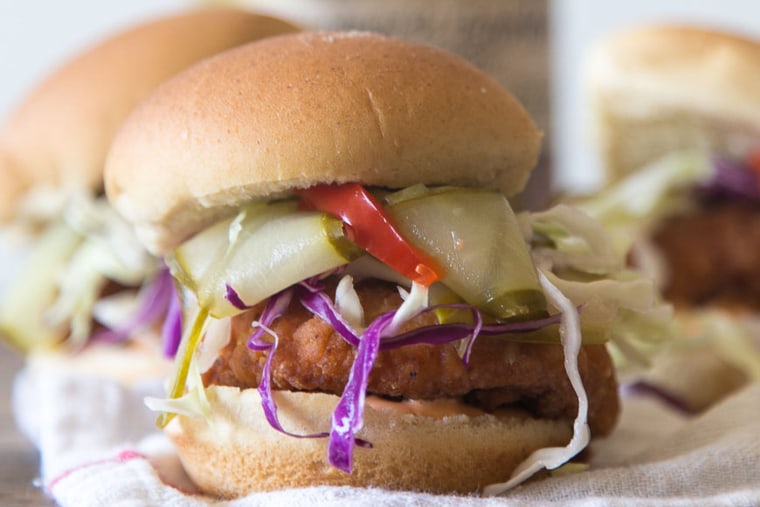 1. Fried chicken sliders: Because there's just so much that's right with that phrase. These beauties from What's Gaby Cooking are stuffed with juicy fried chicken with a pickle brine slaw and a swath of spicy Sriracha mayonnaise. This might be the hottest commodity on your party buffet.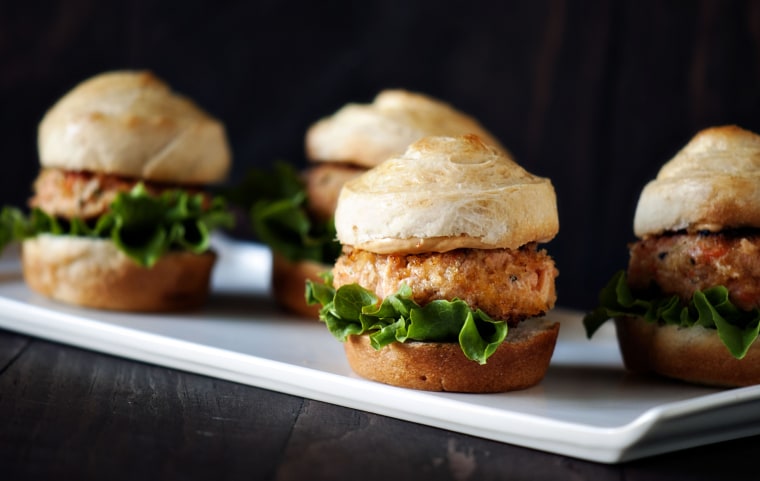 2. Salmon sliders: Pescatarians, Pass the Sushi hears your pleas. Cooked salmon (even canned) is made into a wasabi and sesame infused patty, quickly sauteed, and then served on miniature slider buns made from refrigerated tube dough. Don't forget the wasabi mayonnaise, made by simply mixing wasabi paste with mayo.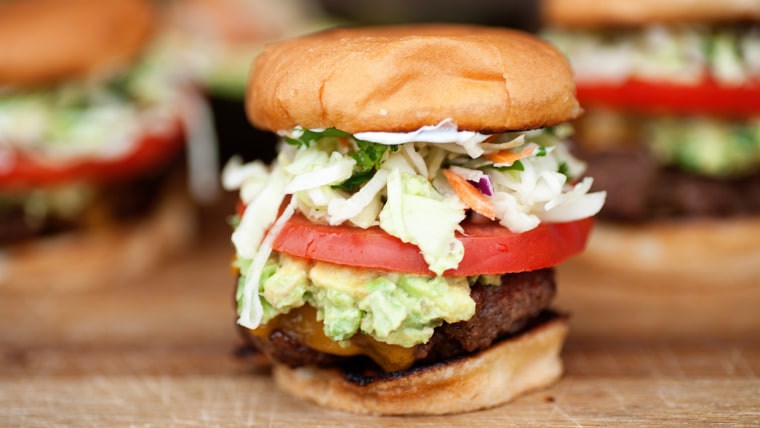 3. Taco sliders: These bite-size burgers make any game-day party a fiesta! Karly from the blog Buns in My Oven take a simple idea — a hamburger patty mixed with taco seasonings — and brings it to the next level with mashed avocado, melted cheddar cheese and zesty Southwestern style coleslaw. Don't be afraid to add some pickled jalapeños to the mix.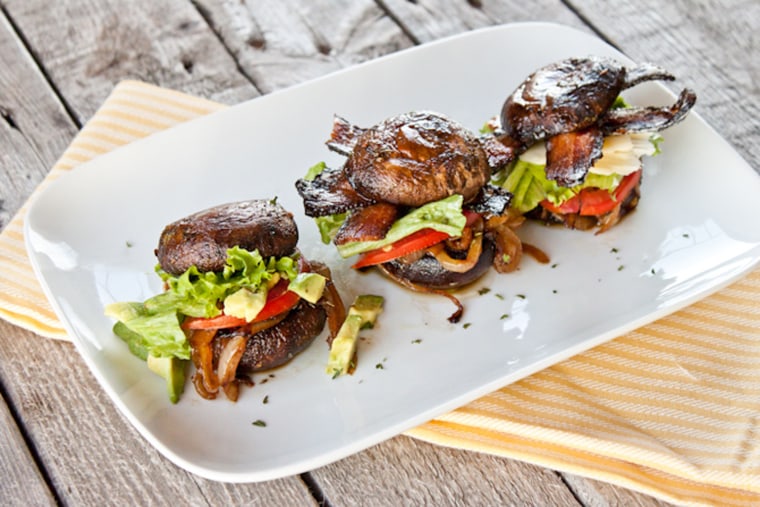 4. Portobello sliders three ways: Avoiding wheat or meat? Alexa from Simple Roots Wellness has a slider for you. Her portobello sliders have grilled mushrooms for buns with and an avocado, tomato and lettuce filling. If you eat meat, feel free to add some bacon. And for dairy eaters, try slices of smoked Gouda.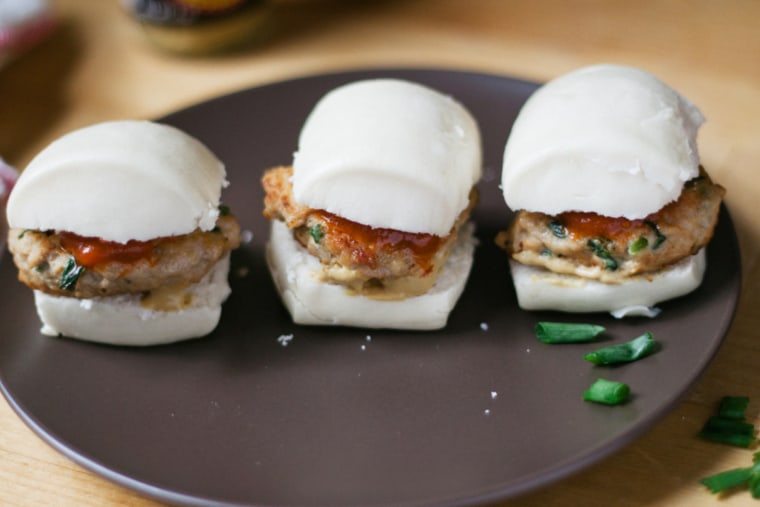 5. Asian pork sliders: My Name is Yeh makes pigging out on pork more fun than ever. A pork patty, prepared pot sticker-style with ginger, sugar, soy and various aromatics, is quickly grilled until browned and then served on fluffy mantou buns. Serve them with Sriracha for heat or hoisin sauce for sweet.
Want more blissful bites? Learn to make chicken sliders, salmon sliders and BLT sliders!