Pasta salad is one of the first things to disappear at a party or potluck: It's filling and easy to eat, and it's hard to mess up. If you want to make your pasta salad stand out, check out these 8 irresistible recipes—one for (nearly) every kind of eater you're likely to meet.
Lemon and poppy seed pasta salad with chicken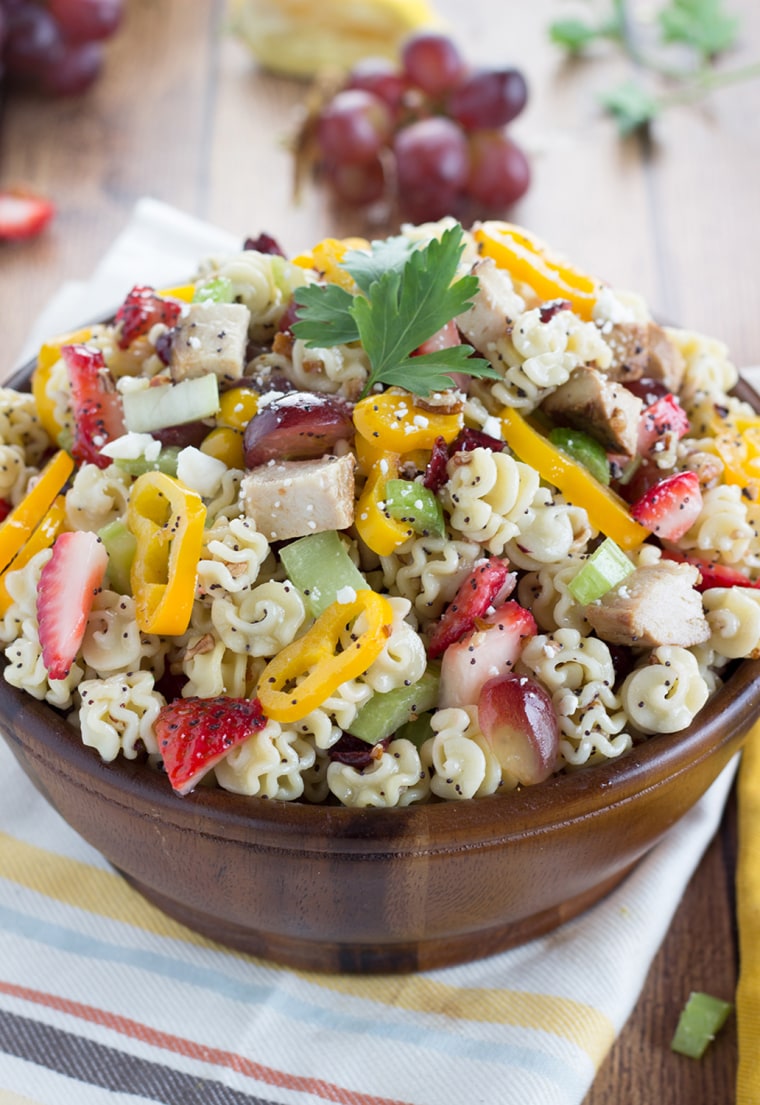 For carnivores: This pasta salad has it all. Grapes, strawberries, pecans and feta add sweet and salty intrigue, and juicy chopped chicken makes it a complete meal.
Warm pasta salad with tuna, olives and capers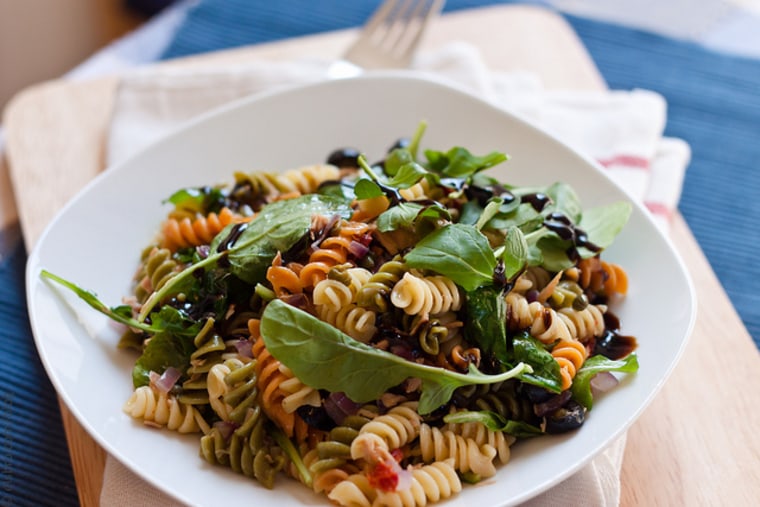 For pescatarians: Tuna-lovers will devour this Mediterranean-style pasta salad, made with Italian tuna packed in olive oil (the tastiest kind) and punched up with briny olives and capers.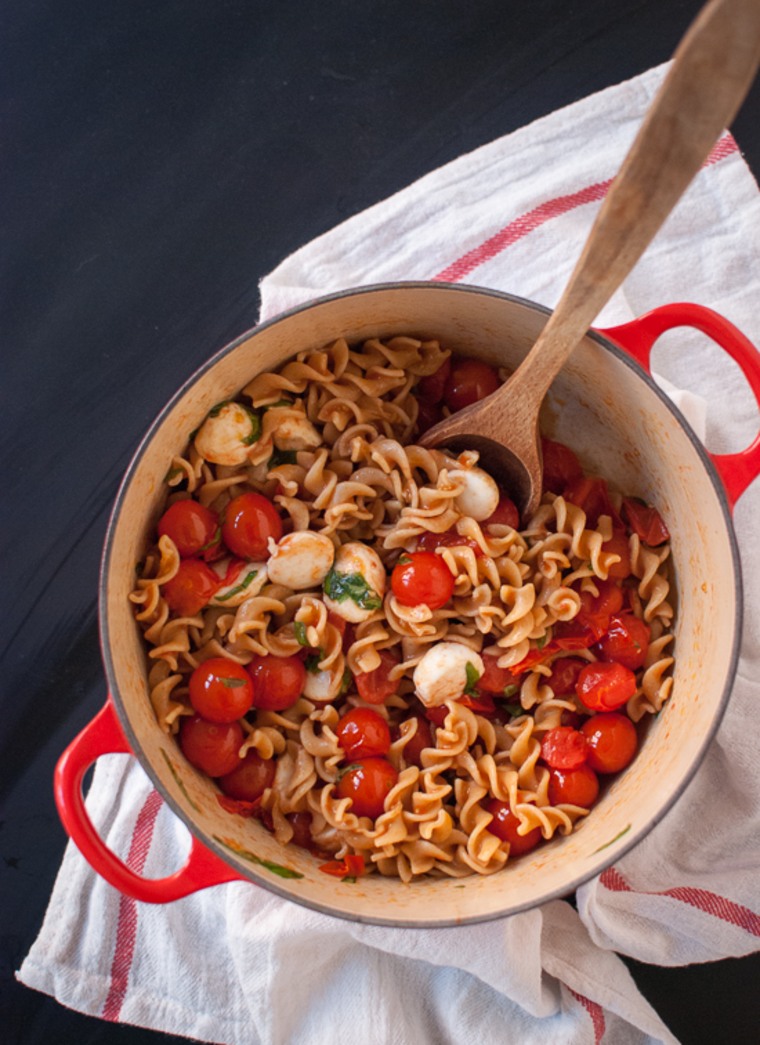 For vegetarians: Deconstruct a caprese salad and toss it with fusilli, and you've got this ingeniously simple winner. A few smart techniques will make it extra-delicious: Sauté the cherry tomatoes in olive oil first, and use only the freshest mozzarella balls and basil sprigs.
Soba noodle salad with rainbow vegetables and sesame dressing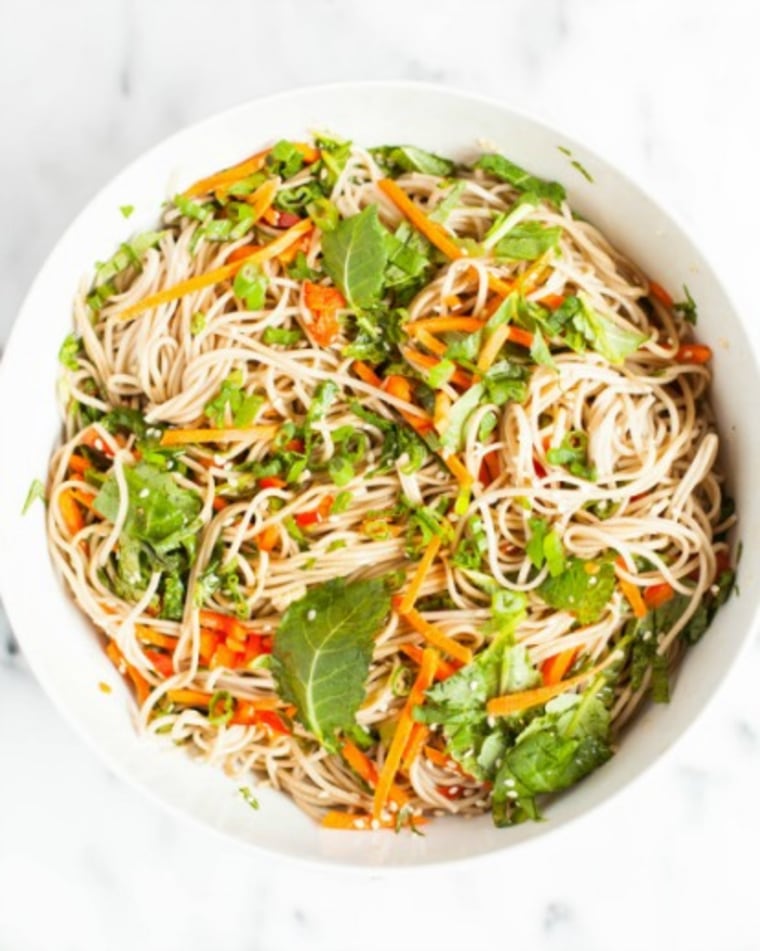 For vegans: This robust (and dairy-free) soba and kale salad is all about the dressing, a tangy-sweet mix of toasted sesame oil, brown rice vinegar, tamari and honey.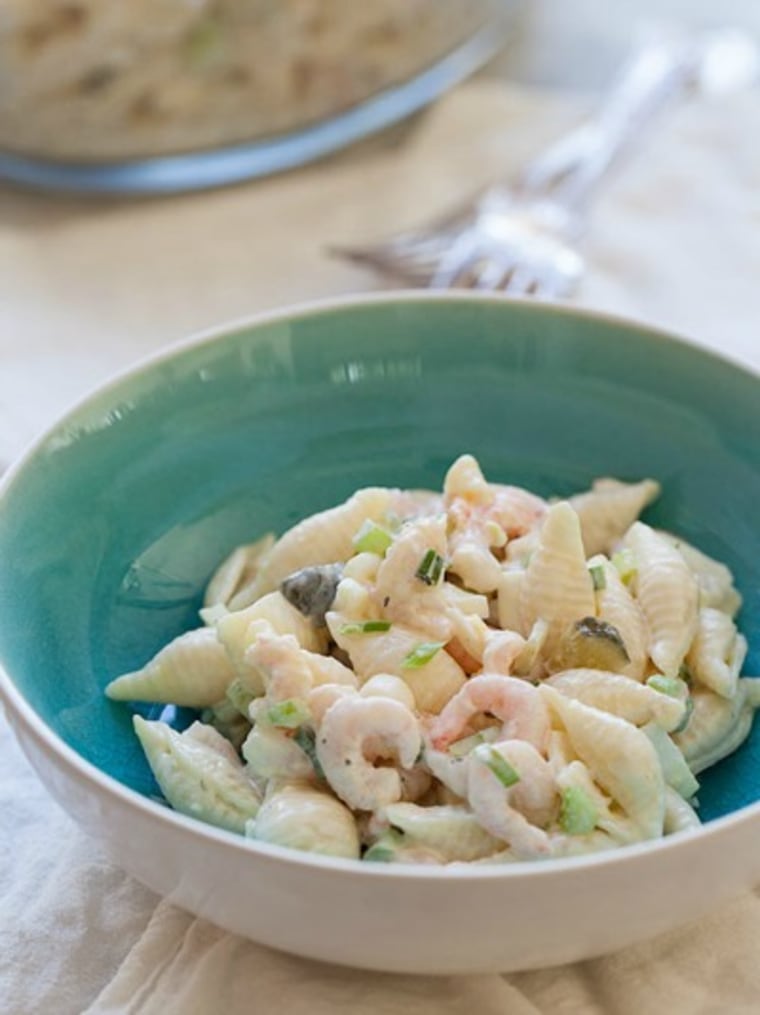 For omnivores: Loaded with shrimp, eggs and shell-shaped pasta, this ultra-satisfying salad is a keeper. The mayo-based dressing (lighter than it sounds) adds creamy texture, and pickles and celery bring in the crunch factor.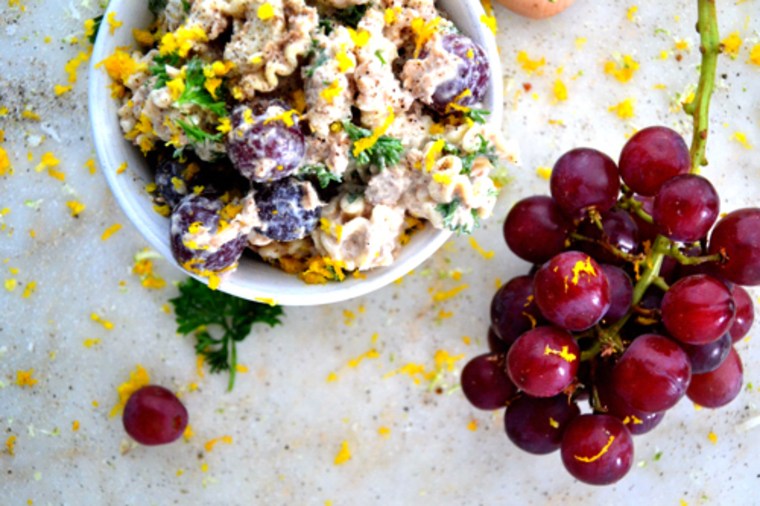 For gluten-avoiding guests: Any kind of gluten-free pasta works in this recipe; just toss it with grapes, Greek yogurt, orange zest, orange juice and olive oil and watch it vanish. 
Summer macaroni salad with lemon-thyme dressing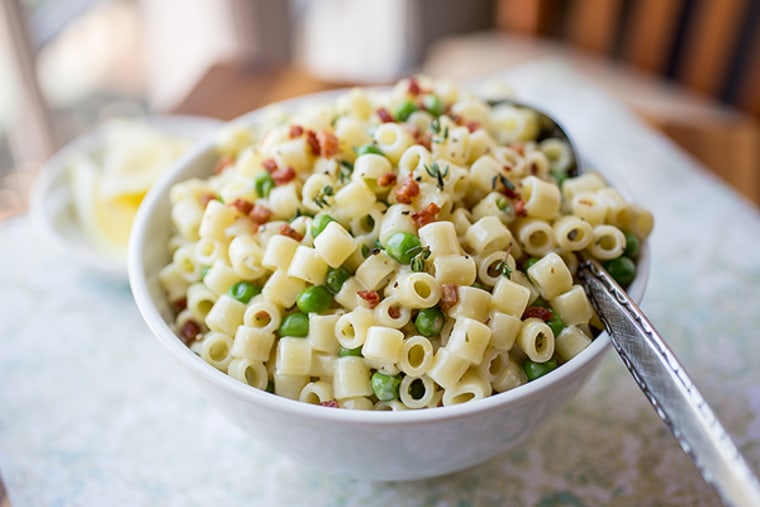 For kids: This pasta salad is a no-brainer for the little ones, loaded as it is with macaroni, green peas and ham (well, pancetta). But the adults will love it too, thanks to the lemon-thyme dressing; plus, it's easy to put together in no time for all those impromptu picnics this spring and summer. 

Spring soba bowl with miso-chive dressing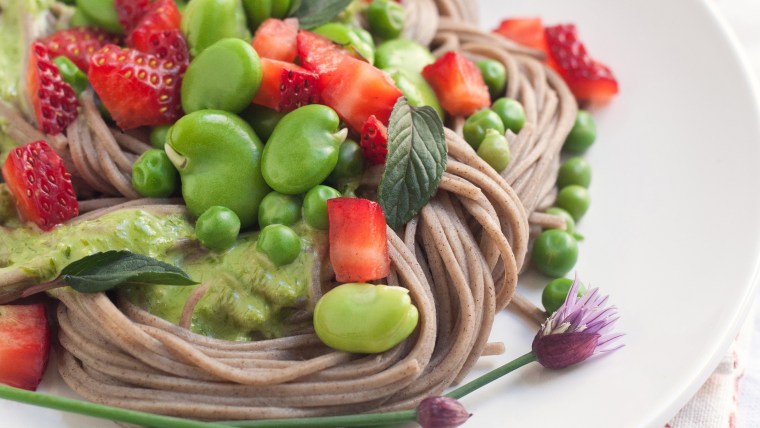 For everyone—vegans, gluten-free eaters, kids and anyone else who loves pasta salad: The buckwheat soba noodles in this recipe combine beautifully with fava beans, peas, strawberries, mint and a miso-chive dressing to make a dynamic salad that meat-eaters won't be able to resist, either.