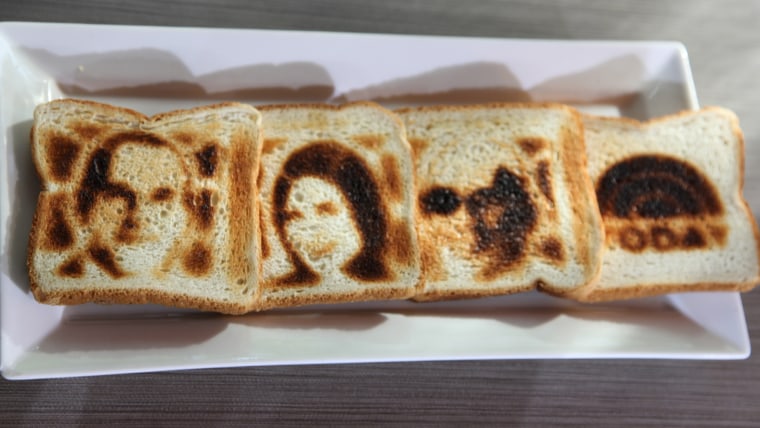 The phrase "you're toast" has become all too literal, thanks to a novelty toaster company in Vermont. For just $75, you can now order a custom image toaster that will brown your face, or any other image you submit, into toasted bread. Never has breakfast been so reflective. 

Galen Dively, the owner of Vermont Novelty Toaster Corp., said the idea came to him four years ago, when high minimum orders and setup fees kept everyone but big corporations from having these personalized breakfast machines. 
Now he takes individual orders for everything from pets (though, he said, "Long-haired cats are stumping me") to wedding-themed toasters — but mostly, he gets a lot of selfies.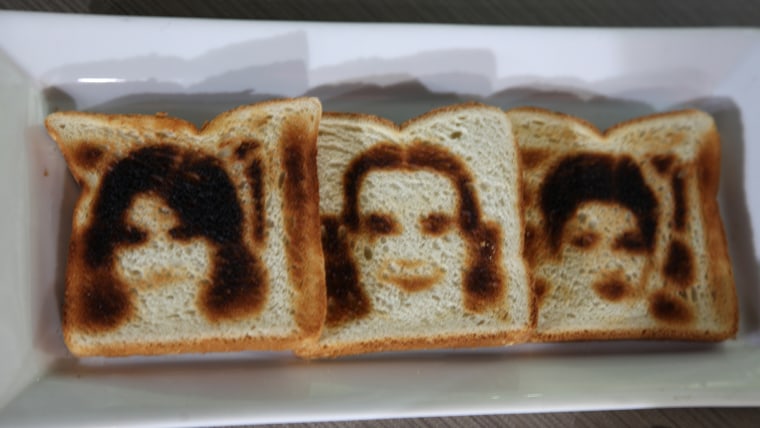 "I would say 99 percent of our orders are selfies," Dively told TODAY.com. 
Dively sent out a press release back in May to spread the word about his innovative toasters. Yet it wasn't until last week that the custom-toasted carb craze caught on. 
"Before last Thursday, I could count the amount of selfie orders I got on two hands," Dively said. 
But since then, orders for the face-imprinting kitchen appliances have exploded. 
To enjoy your own likeness for breakfast every morning, simply submit a photo on the site, pick a color for your toaster and sit tight for 10 days while it's created. 

Overwhelmed with the possibilities, but still want some creative toast? You can always opt for the company's classic designs, including a Jesus toaster — or you can even choose from a selection of your favorite TODAY anchors, thanks to the custom toaster Dively made for the show.