We'd like to think that chocolate science has become a perfected art over the last century or so.
But scientists would disagree, particularly the chocolate scientists over at Swiss company Barry Callebaut, who have recently debuted the first new kind of natural chocolate in over 80 years.
Hold on to your hats, millennial pink lovers. Now, along with dark, milk and white chocolate, please welcome ... ruby chocolate!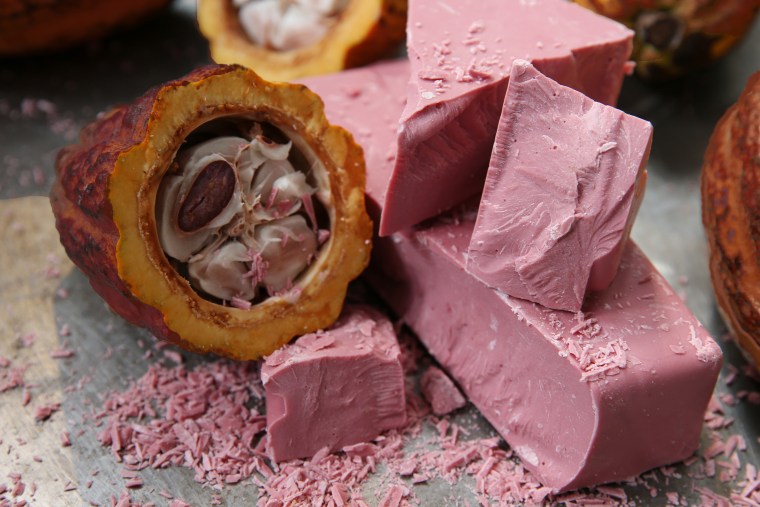 The rosy pink-colored chocolate comes from the Ruby cocoa bean, and was launched at a special event in Shanghai on Tuesday. Not only does the chocolate look wildly different, but it also has a unique, fruitier taste.
"The fourth type [of] chocolate offers a totally new taste experience, which is not bitter, milky or sweet, but a tension between berry fruitiness and luscious smoothness," the company said in a news release. "To create Ruby chocolate, no berries or berry flavor, nor color, is added."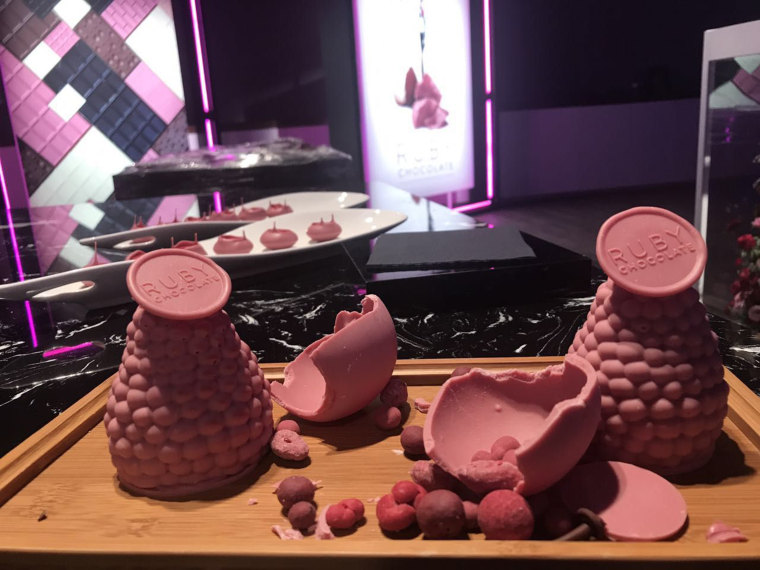 As a company spokesperson told TODAY via email, the Ruby bean grows in countries like Ecuador, Brazil and the Ivory Coast, "but you need the right" bean for it. Barry Callebaut "is able to identify the specific Ruby beans. Secondly, we developed a unique processing that makes those special precursors come alive, creating Ruby chocolate."
There are no additives to the chocolate, added the spokesperson.
Believe it or not, white chocolate was actually the last kind of chocolate to be launched, by Nestle, in the 1930s. That said, white chocolate is actually a chocolate derivative since it contains no cocoa solids, and has specific standards that have to be adhered to in order to be called white. Ruby chocolate is, says the spokesperson, a "real chocolate" and not a derivative.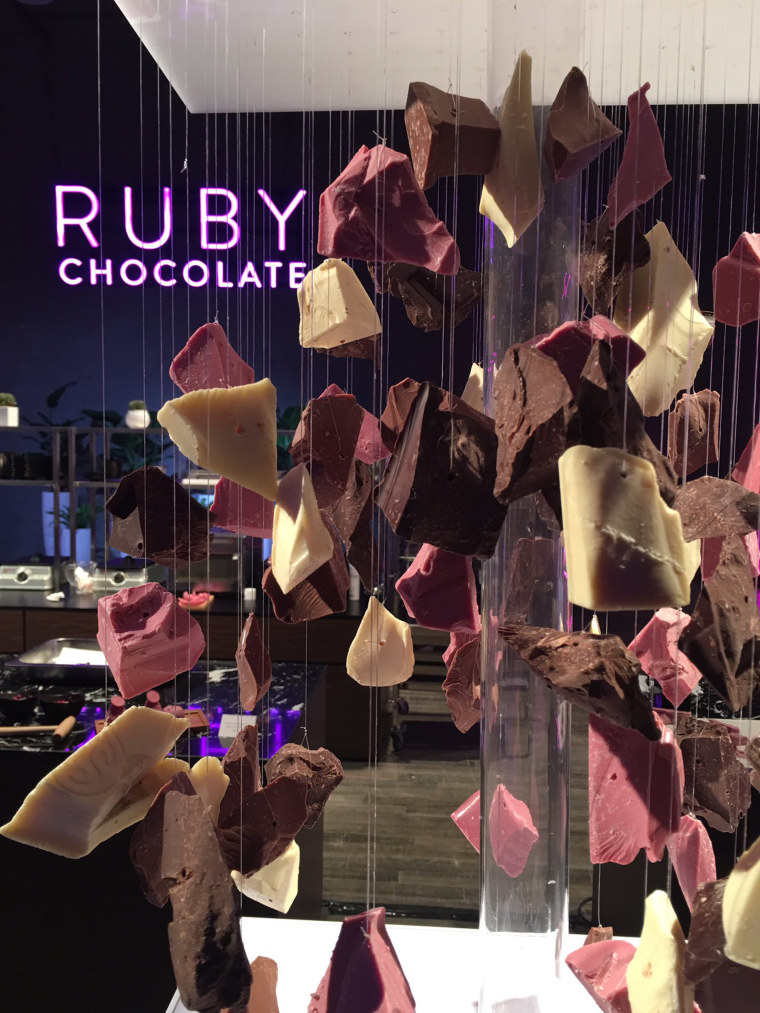 Other companies have created red cocoa powder in recent years, but as Barry Callebaut notes, this is the first time "natural reddish chocolate" has been produced.
"You could try and copy the color and try to copy the flavor, but making a real chocolate, which is just made out of normal chocolate ingredients, with that taste and with that color would be extraordinarily difficult," said Barry Callebaut CEO Antoine de Saint-Affrique.
Of course, all we want to know now is when do we get a taste? According to a company spokesperson, it can take up to 18 months to launch products for mass consumption, but, "Where it appears first will depend on our customers, and who launches first."
We can't wait!
Follow Randee Dawn on Twitter.