Wine transports us in the mind and in the senses, summoning us to the place from which it came. For me, the journey in a bottle offers a respite from life's routines, which is why, as I browsed the aisles of a favorite wine store recently, I was drawn to a red from Italy labeled "Südtiroler," from the mountainous South Tyrol area not far from Austria. I'll confess I may have had skiing on the mind as well.
In any event, the grape, the relatively obscure Lagrein (pronounced la-GRINE), is native to South Tyrol, more commonly known as Alto Adige in the larger Trentino-Alto Adige region in Italy's northeast corner. Both German and Italian are spoken there. Lagrein is truly a breed apart from such popular Italian varieties as Sangiovese and Nebbiolo.
And the wine, in this case the 2002 Lagrein from the Muri-Gries winery, is a dark and fascinating departure from the more familiar ranks of Italian reds. While purplish in color, it is by no means dense or ponderous on tasting it. Still, you'll want hearty and savory foods for this one — it will be in its element with red meats, game, sausage and strong cheeses punctuated by liberal amounts of herbs.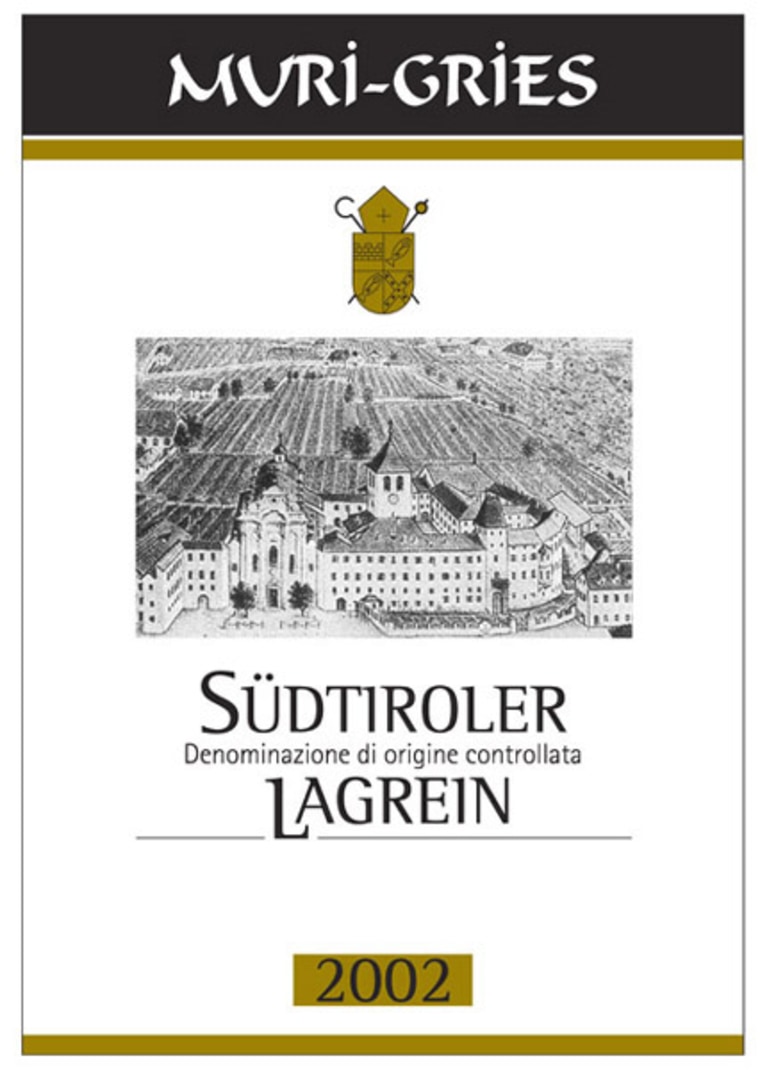 At $15, this original wine is also a real value. It announces itself decisively with aromas of blackberry, spice and a touch of mint. It is fruity and full in the mouth, with ripe blackberry and herbs. "Rustic but exciting," I wrote in my notes. "Fresh; different and intriguing." I read another apt description of the Lagrein grape as "pleasantly bitter."
The winery, it turns out, is in an old monastery in Gries. It was taken over by Benedictine monks who came from Muri in Switzerland in 1845 and called their new home Muri-Gries. The monks still do most of the work in the vineyard, including harvesting by hand, but the winery is now a modern operation that produces 320,000 bottles a year, with Lagrein its signature wine.
Muri-Gries also produces a rosé of Lagrein, as well as a Gewürztraminer and a Müller-Thurgau, further reflections of the region's German and Austrian influence. As for the Lagrein, it is an unusual grape worth seeking out, and Muri-Gries's wine will take you on a delicious Tyrolean escape.
The wine is imported by Polaner Selections at (914) 244-0404 or www.polanerselections.com.