In this special weekly feature, "Today" food editor Phil Lempert brings you recipes "stolen" (with permission) from notable restaurants across America. See how much fun you can have (and money you can save) by cooking these dishes at home!
THIS WEEK: Rack-Roasted Double-Thick Pork Chop with Crispy Pepper Polenta Fries and Gingered Au Jus, from Stephanie's on Newbury in Boston, Mass.
We're back in busy, busy Boston this week, on Newbury Street in one of the city's more upscale neighborhoods. Chef and owner Stephanie Sokolove complements her cozy dining room — fireplace and all — with sophisticated comfort foods like this dish, Rack-Roasted Double-Thick Pork Chop with Polenta Fries. You'll love this savory dish whether you're at Stephanie's on Newbury in the sky-lit dining area or in the comfort of your own home.
About the chef: Sokolove was trained by the world-renowned French chef and food educator, Madeleine Kamman, who identified her as a protégée early on. After completing her culinary education in 1980, she founded the catering company Sidell & Sasse with Bob Sasse. For 14 years the company prospered, catering hundreds of events annually. In conjunction with running Sidell & Sasse, she served as the executive chef of the U.S. Trust Corporate Dining Room for 14 years.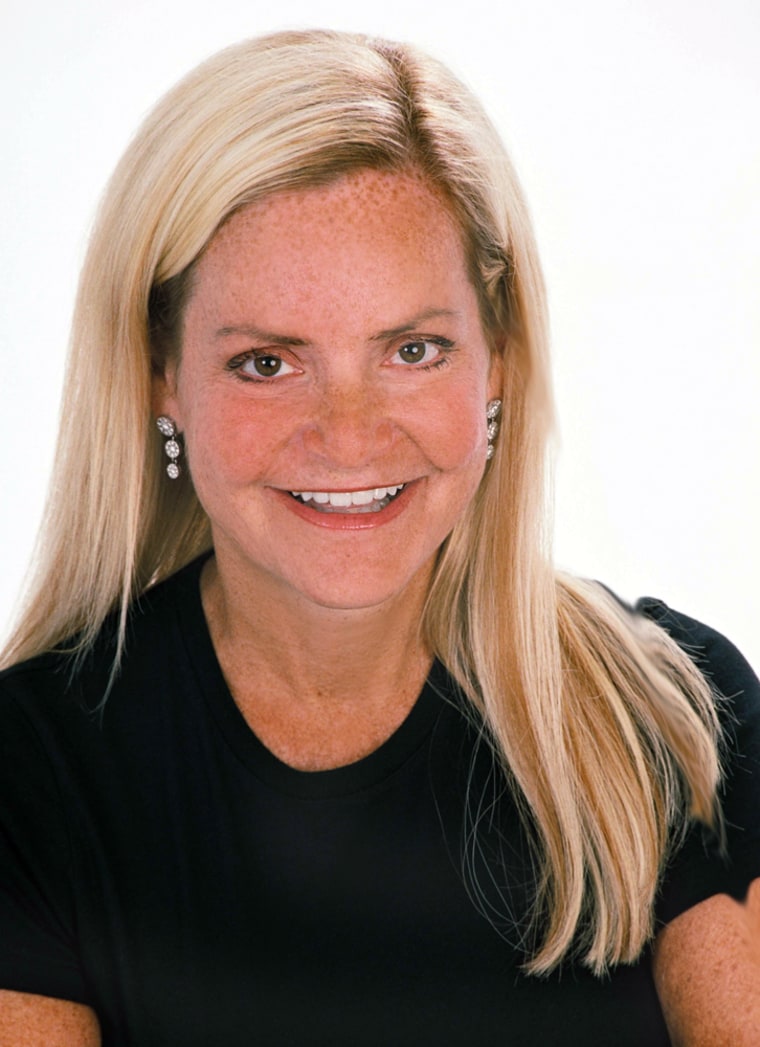 In 1994, Sokolove followed her dream and founded Stephanie's on Newbury, where she is currently owner and executive chef. To date, the 300-seat American Bistro has received innumerable accolades from the Boston Globe, the Boston Herald, USA Today and the New York Times. Stephanie's on Newbury was voted Citysearch's Editorial and Audience Winner for the "Best Patio Dining" in Boston, three years in a row. 
Sokolove has built her business on a style of cooking she calls "sophisticated comfort food," which blends traditional favorites with contemporary food preferences. Dishes are imaginatively created with current, fresh ingredients and bold flavors, and then artistically presented. Under Sokolove's leadership, Stephanie's on Newbury has become an institution in Boston and one of the city's highest independently grossing eateries.
Rack-Roasted Double-Thick Pork Chop with
Crispy Pepper Polenta Fries and Gingered Au Jus
Served at Stephanie's on Newbury for $27.95.
This recipe is meant to serve one. Increase proportionately according to number of portions desired.
Pork Chop Marinade1 bone-in, double-thick, center-cut pork loin chop1/8 cup teriyaki sauce1/8 cup soy sauce1 tablespoon minced garlic1 tablespoon minced shallots1-1/2 teaspoons honey
Polenta1/2 cup yellow corn meal1/4 cup water 1/4 cup milk2 tablespoons Parmesan cheeseSalt to taste1 tablespoon cracked black pepper1 tablespoon canola oil
Salad1 small head chiffonade radicchio1 small head jullienned endive1 small bunch picked watercress1/2 tablespoon balsamic vinegar1/4 tablespoon olive oil1/4 teaspoon crack black pepper
Steal This Recipe® step-by-step instructions:
Pork Chop Instructions:
1. Marinate pork chop overnight in teriyaki, soy, garlic, shallots and honey.2. Remove pork from marinade (reserve marinade) and place on cooking rack in 400-degree oven for 10-15 minutes (or to desired temperature).3. Remove and let stand 2-3 minutes prior to serving.4. Heat 2 to 4 tablespoons of marinade for saucing.
Polenta Instructions:
1. In heavy bottom saucepan, boil water and milk.2. Slowly add cornmeal, mixing continuously to avoid lumps. Cook on medium heat until tender.3. Fold in Parmesan cheese and salt to taste.4. Pour polenta onto a cookie sheet and spread evenly.5. Coat top with cracked black pepper and refrigerate until firm.6. Cut into 1/2 x 1/2 x 2-inch sticks.7. Heat oil in heavy skillet and fry sticks until crispy and golden brown.
Salad Instructions:
1. Toss radicchio, endive, watercress, balsamic vinegar, olive oil and cracked black pepper together in a bowl.
Assembly Instructions:
1. Stack 4 to 5 polenta fries off center on a larger dinner plate.2. Place salad next to the polenta.3. Rest the pork chop evenly on both polenta fries and salad. 4. Pour sauce half on the pork chop and half on the plate. Serve and enjoy.
Stephanie's on Newbury
190 Newbury StreetBoston, MA 02116617-236-0990
Want to nominate your favorite restaurant dish for a "Steal This Recipe" feature? Just e-mail Phil at (or use the mail box below) with the name of the restaurant, city and state, and the dish you would like to have re-created. Want to know more about Phil and food? Visit his Web site at .