When most novices think about sake -- the rice-based brew from Japan -- they likely picture sake bombs or the boiling hot drink served in sushi restaurants alongside edamame. What many don't realize is the variety of sakes that are available and how they differ.
Surprisingly, the Japanese rice wine can (and should) be paired with many foods other than sushi. Expert Chris Johnson, who recently taught a Sake 101 class at the New York City Wine and Food Festival, has spent years in Japan and has devoted his career to educating others on the drink. The crucial things to know, he says, can be distilled to four points:
1) How sake is made
Sake is made with four ingredients: Water, rice, yeast and koji. There are different types of rice used to create different types of sake, lending their particular characteristics to each. How polished the rice is (i.e., how much of the brown husk of the rice is removed) also impacts the flavor. Additionally, Johnson says that "yeast actually plays a major role in the final flavor profile of the sake," with the flavors depending on how long and at which temperature the yeast ferments. Koji is a type of rice that has special bacteria that breaks down the starches of the rice into glucose. This is what lets yeast get activated. As Johnson says, "without koji, there is no sake."   
2) Types of sake
There are many different types of sake, but here are the few of the most common:
Futsu-shu: The most common type of sake, often served hot in Japanese restaurants, very strong taste.
Junmai:  No set percentage that the rice must be polished, no added alcohol, pure sake taste.
Tokubetsu Honjozo:  Below 60% of rice left after being polished, some added brewer's alcohol to lighten the white pepper taste of the alcohol and increase the aroma of the sake.
Junmai Gogi: Below 60% of rice left after polishing, no added alcohol.
Daiginjo: less than 50% of rice left after polishing, small amount of alcohol added, widely known as the finest type of sake.
Junmai Daiginjo: Like Daiginjo, but with no added alcohol, a bigger, bolder sake taste.
3) Food pairings
Johnson dispels the myth that sushi is the only pairing for sake. In fact, it is quite difficult to pair sake with sushi, because they both have the same main ingredients – rice and sugar. Pitting sushi and sake against one another is like a rice and sugar showdown, rather than a complementary experience. If you do want to pair sake with sushi, Junmais are the best option.
In general, sakes pair exceptionally well with Vietnamese food. The heat, aromatic herbs and complex spices in the cuisine work well with the drink. At a tasting with Johnson, we tried a few different pairings. The Murai Family Nigori Genshu was almost pina colada-like: it tasted creamy, with tropical notes of coconut. It worked very well with spare ribs, playing off the sweet and aromatic notes in the five-spice glaze. The richness of the sake helped cut the heavy sweetness of the glaze. It would go very well with duck or even a plate of grilled fruit as a dessert wine.
Yoshinogawa Gokujo Ginjo is light and cooling, with an aftertaste of cucumber and melon. Paired with a beef lettuce wrap, the robust flavor of the charred beef made the sake seem even lighter and more aromatic. This sake goes great with pho, Thai barbecue chicken, or even hamburgers!
4) Temperature
Some sake is boiled to hide its abrasive alcoholic taste. Heating it up "brings the apparent sweetness to the front palate, changing the characteristics of the sake," Johnson said. Warm sake is one thing – it rounds out the flavors, and brings out the sweetness – but boiling it is quite another, distorting the taste completely. So when you order the house hot sake, you are often getting the lowest quality drink. Most sake should be served cold or just below room temperature, so be sure that you are enjoying the taste, not just the warmth of the carafe.
Now that you know a little about sake, it's time to have fun with it. Not only is it delicious on its own and a complement to food, but it is remarkably fragrant and complex in cocktails.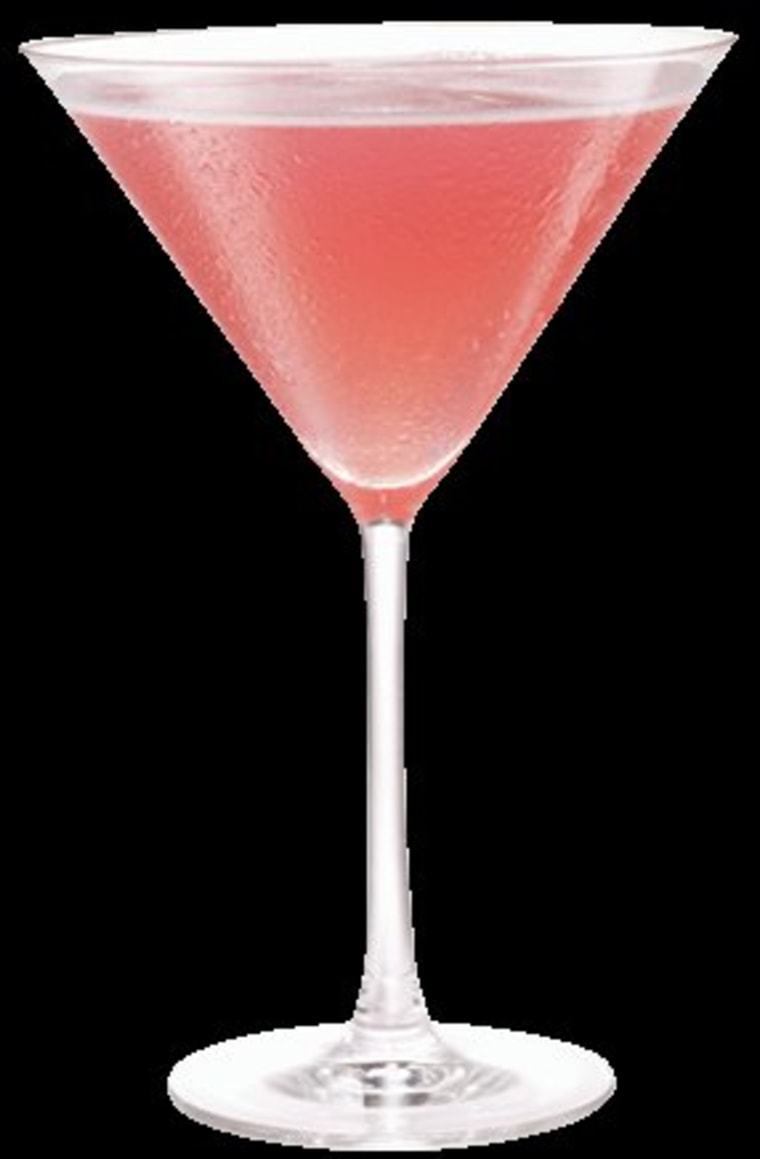 Corporate mixologist for Sidney Frank Importing Company Todd Richman created the below cocktail, which balances creamy, unfiltered sake with tart blood orange liqueur and tart yuzu juice. The result is a refined and intricate drink that touches all the tastebuds – creamy, clean, sweet and sour, it is as versatile as sake itself.
Kirei Kumo (Beautiful Cloud)
In a shaker with ice combine:
2.5 parts Gekkeikan Nigori (unfiltered) Sake
.75 parts Thatcher's Organic Blood Orange liqueur
.25oz Unsalted Yuzu juice
Shake very well for 10-12 seconds and strain into a chilled cocktail or martini glass.
Tell us, are you a fan of sake? What type do you like and how do you pair it?
Check out Fritos and Foie Gras for more from Sarah Spigelman.