When the staff at a Ruby Tuesday in Myrtle Beach, South Carolina saw Barbara Foy dining alone on Mother's Day, they went above and beyond to make her feel special. What they didn't realize was that they weren't just making her day — they were changing her life.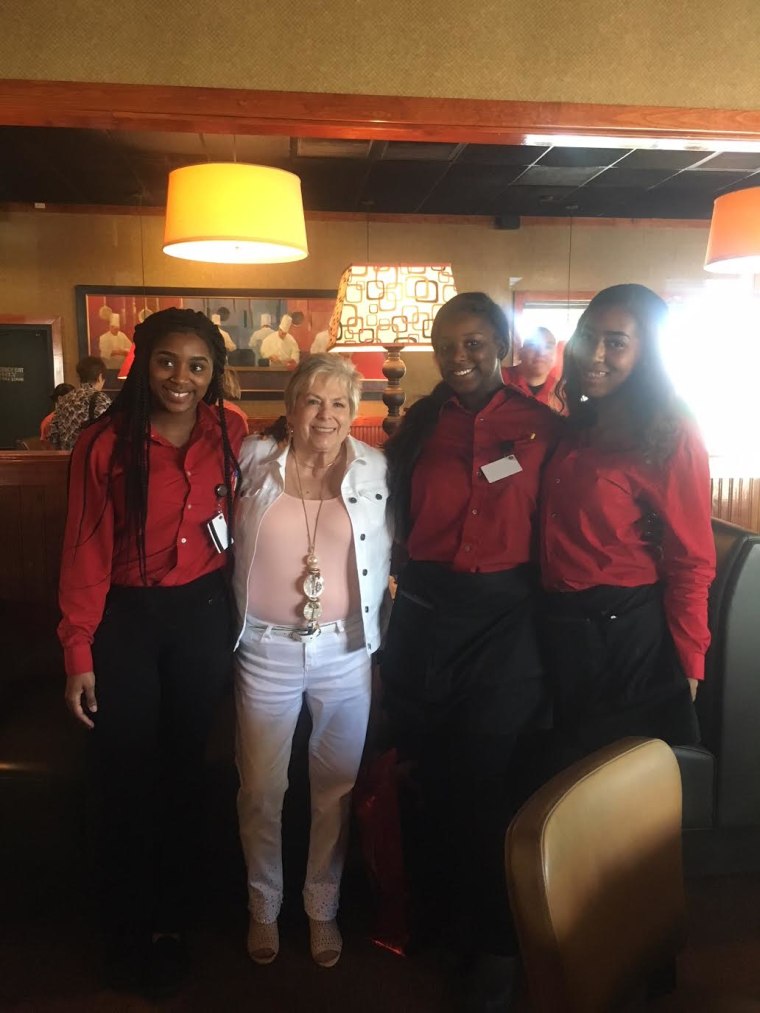 Foy, 71, lives in a small South Carolina village called Murrells Inlet. Every day she drives to Pawley's Island to her toy store, The Freckled Frog, where she sells and plays games with local and visiting children. But outside of this sweet routine, Foy has endured hardships in recent years that have made her life difficult.
In October 2014, Foy told TODAY Food she awoke from a coma after three months. Since then, she lost her partner and had to try to overcome the difficulties that ensued after her first coma, from pneumonia to throat damage.
On Mother's Day Sunday, Foy had no one to celebrate with. Her only son, Blaine Foy, lives in Charlotte, North Carolina and the two had not spoken in several months. Her grandchildren, Ansley and Ashton, also live out of town.
Despite feeling down, Foy went to a local Ruby Tuesday for lunch. As first reported by WMBF News, when the staff noticed she was a mother dining alone, they decided to pull out all the stops to make her feel special.
"We were not OK with a mother feeling unloved on Mother's Day," Ruby Tuesday server Mariah Brown told TODAY Food. "Growing up, I was told to treat others the way you wanna be treated. Me personally, if that was anybody's mom I would have done the same thing."
As Foy sat unassumingly at her table, staffers Christianna Smith, Kabria Hasty and Brown prepared a Mother's Day gift basked filled with items from a nearby store, including a backscratcher with which Foy expressed a particular fondness, and $5. They also worked with the managers Lauren Nave and Don Donnelly to treat her to lunch.
"I had all this on me and these girls didn't know anything about me, just that I was sitting by myself. For their kindness — what they did for me to take so much off of me, to lift me up, " Foy told TODAY Food. "I just can't believe what they did. People don't do that."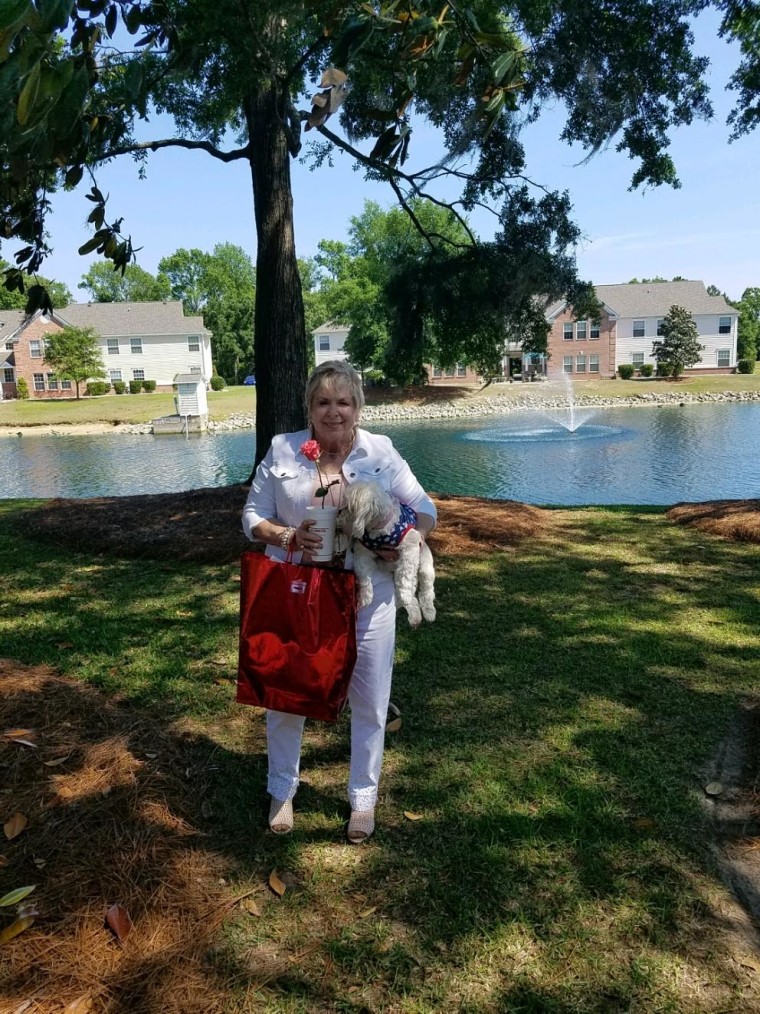 Foy's experience felt one of a kind, but it's not the first time Ruby Tuesday employees have teamed up to do a good deed. In Ohio, coworkers pitched into buy their cook a car so he wouldn't have to walk 18 miles everyday for work.
Foy plans to take the women out to a lunch date to repay them for what they did, but she feels the impact they made on her is impossible to reciprocate. Ruby Tuesday is trying to repay them, too: As a token of their appreciation, they're giving Smith, Hasty and Brown $1000 each.
"This is a life-changing experience for me. Those girls are so special, the managers, all of them — couldn't have shown me so much kindness. They told me I was part of their family," Foy said.
That night around midnight, Foy reached her son on the phone and told him about her day. He was blown away.
"He does love me," said Foy as she chuckled. "I bet he won't forget Mother's Day again or forget to call his poor little mama."