The house of Dave Thomas is indulging in a little fire and ice this summer.
On May 2, Wendy's announced the return of the fan-favorite Strawberry Frosty, available starting today. The sweet berry treat is taking the place of the Vanilla Frosty, which won't be offered while strawberry is in town, and is part of a trio of cool — and hot — menu items set for their summer debut.
Joining the Chocolate Frosty on menus for a limited time, the Strawberry Frosty is making its sophomore return after a successful freshman season in 2022. Wendy's says that last year's performance earned the flavor a return spot on the menu after it quickly became a fan-favorite on social media and beyond.
"Wendy's Frosty treats are one of the most iconic desserts in fast-food and the Strawberry Frosty was a welcome surprise for consumers' palates last summer," said John Li, Wendy's vice president of culinary innovation, in a press release. "The sweet and real strawberry puree we use delivers the refreshing taste of summer in every spoonful. After the response we saw last year, we knew it was something that deserved to reclaim its place on this summer's menu!"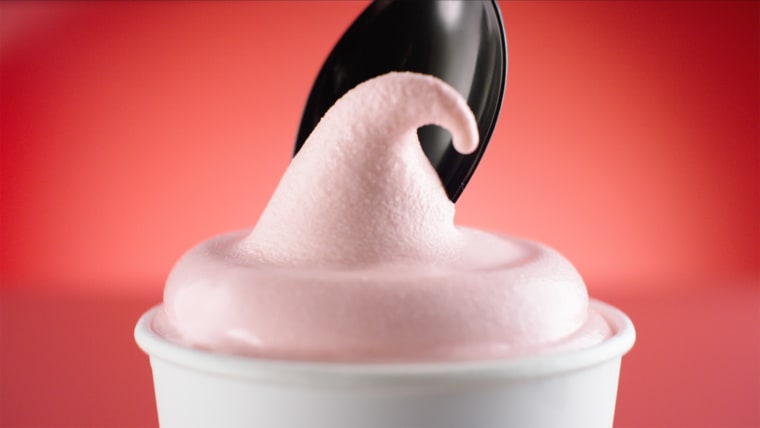 Wendy's, while known for its fries perfect for dipping into a cool Frosty, is not known to debut new flavors that often. After introducing its original chocolate flavor in 1969, it wasn't until 2006 that it added a new flavor, Vanilla, to the menu. Other flavor innovations offered by the pigtailed purveyor of square patties include a 2019 Birthday Cake Frosty Cookie Sundae to celebrate its 50th anniversary and a seasonal Peppermint Frosty at the end of 2022.
In addition to the Strawberry Frosty, Wendy's is also debuting two new supremely spicy items: a new Ghost Pepper Ranch Chicken Sandwich and Ghost Pepper Fries. Both utilize one of the spiciest peppers on the planet to create an even better reason to order a large Frosty, just in case.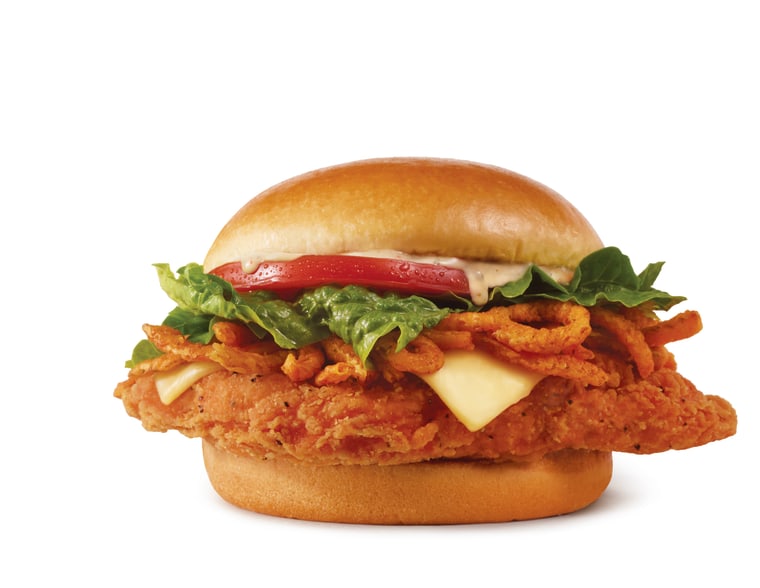 Wendy's says that its Ghost Pepper Ranch Chicken Sandwich is the first new Made to Crave offering of the year, a set of menu items with "craveable, mind blowing, unforgettable flavors," according to the chain. This sandwich uses Wendy's Spicy Chicken and adds lettuce, tomato and three ghost pepper-infused items: American cheese, seasoned crispy onions and ghost pepper ranch sauce for four separate layers of flaming-hot goodness.
If you're especially daring, you can also order that with Ghost Pepper Fries: Wendy's fries coated in a spicy fry sauce for a ghost pepper-forward experience only for the boo-rave.
Wendy's Strawberry Frosty and Ghost Pepper duo are available through Wendy's mobile app or in-store beginning May 2.