One beloved Taco Bell fan-favorite is doing a farewell tour to make way for the grand comeback of two others.
The Quesarito — a quesadilla-burrito hybrid that features a quesadilla rolled and filled with seasoned beef, creamy chipotle sauce, reduced-fat sour cream, nacho cheese sauce and seasoned rice — will be leaving the menu on April 19.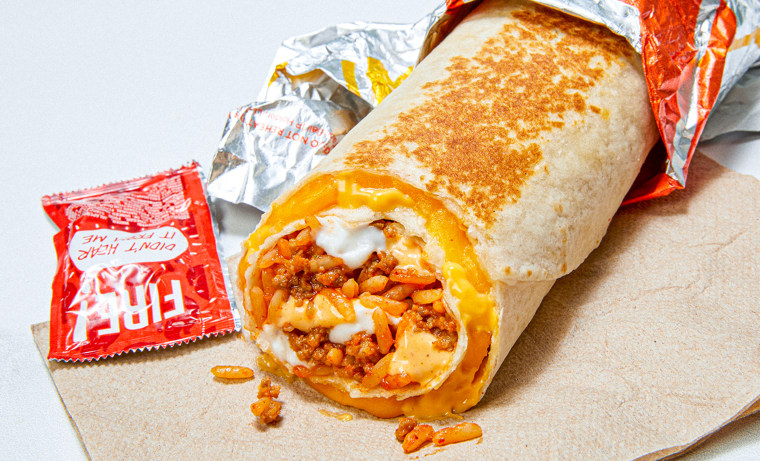 While fans may be saddened to hear the news that the Quesarito is getting the boot, the fast-food chain welcomed back two other iconic items on March 9.
Loaded with a double portion of grilled marinated steak, seasoned rice and flavorful sauces in a tortilla, the Double Steak Grilled Cheese Burrito is topped with a blend of cheddar, mozzarella and pepper jack cheeses. And it's available for $3.49.
And then there's the Bacon Club Chalupa, which is packed with grilled chicken, bacon, avocado ranch sauce, shredded lettuce, diced tomatoes and a three cheese blend in a chalupa shell, available for $4.99.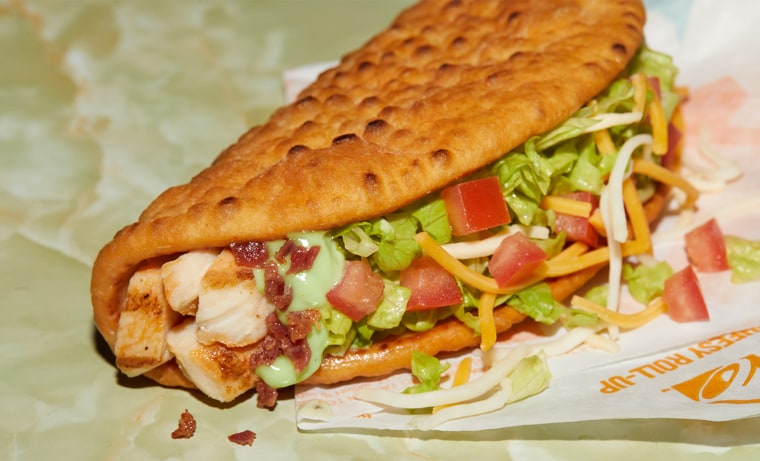 And, to wash that all down, the Blue Raspberry Breeze and Wild Cherry Freeze drinks are now available with a twist of pineapple, mango, passionfruit or lime. Described as a "mouth-watering tropical escape at a lower cost than a plane ticket," the drinks start at $2.99.
Plus, two other items will be making their debut — but only in select markets.
The Cheesy Chicken Crispanada will be available for a limited time to residents of Knoxville, Tennessee. Described as a pastry shell filled with savory shredded chicken and a blend of melty cheeses, it is served hot with a side of spicy ranch for $3.49.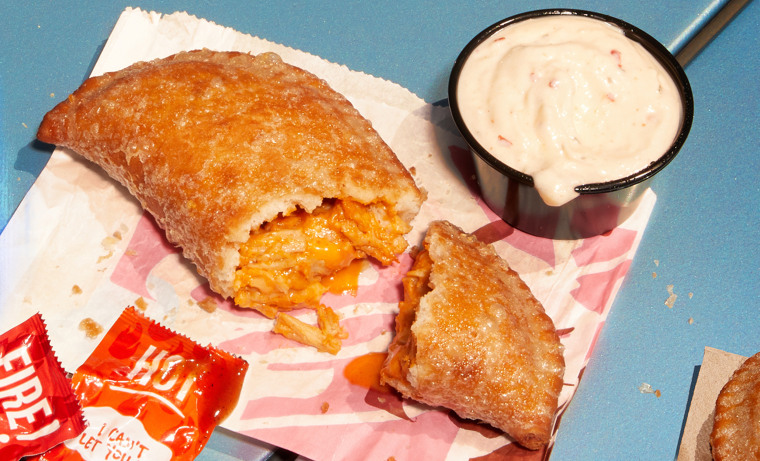 Taco Bell fans in Birmingham, Alabama will be the first to try $2 Double Stacked Tacos in three different flavors: Nacho Crunch, Cheesy Chipotle and Sweet Scorpion.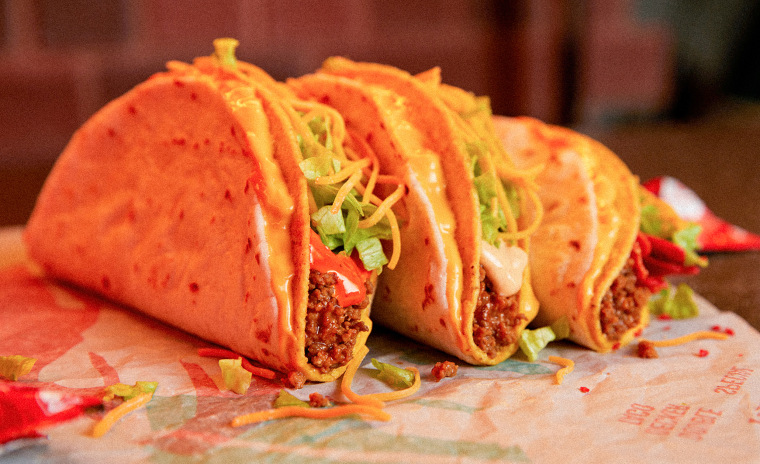 Taco Bell enthusiasts are hoping to see more beloved items make their way back to the menu, especially after a major menu simplification due to the pandemic in 2020. Taco Bell fans famously brought back the Mexican Pizza in 2022 thanks to a popular online petition and the support of Doja Cat.
And then there's the Facebook community called the "Beefy Crunch Movement" which has been rallying for the return of the restaurant chain's discontinued Beefy Crunch Burrito since 2011 — and it has no plans to quit.
"Taco Bell is nothing without those who share their passion for the brand," Matt Prince, a Taco Bell spokesperson, recently told TODAY.com. "And, if this past year was any indication, anything is possible when you mix devoted fandom with beloved products."