Reba McEntire's long-awaited restaurant is officially open to the public.
On Jan. 26, the country singer hosted a grand opening for her new namesake dining and entertainment venue, Reba's Place, and thanked her fans for their support.
"Music and the fans helped build this place and get it all together. And that's what a restaurant is all about, where people can come in, visit and eat," McEntire said in a press release.
The multi-story venue includes a restaurant and bar with two stories of dining space, plus a retail and entertainment space.
Reba's Place was created in partnership with the Choctaw Nation of Oklahoma, and the singer called them "the best partner."
"It's exciting to work with people who have a passion for this town and for creating jobs, tourism, and new opportunities in southeastern Oklahoma, in the community where I grew up," she said.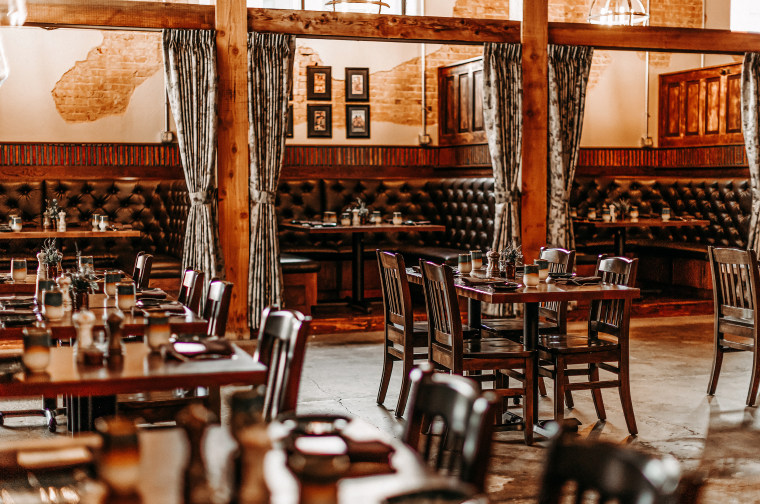 Where is the restaurant located?
Reba's Place is located at 319 East Court St, Atoka, Okahoma. Per the restaurant's website, the three-story, 13,284-square-foot space is set in a century old Masonic Temple and the dining space can fit 250 people. Reba's Place is open Monday through Sunday from 11 a.m. — 9 p.m.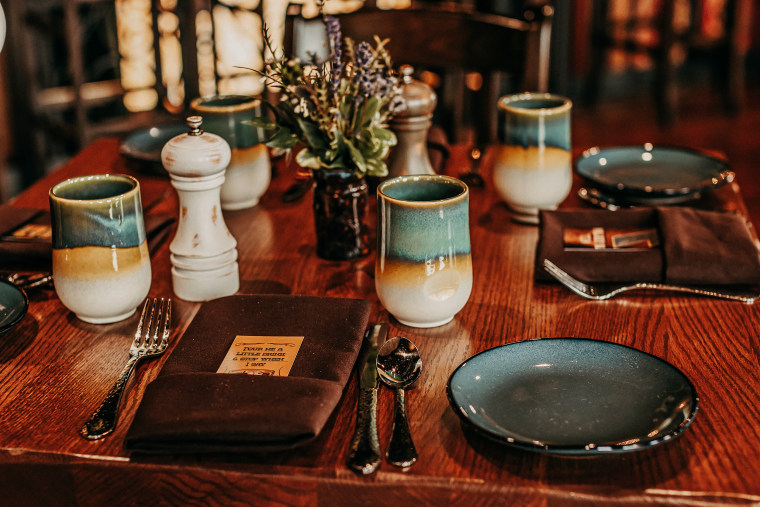 What's on the menu?
McEntire infused a dose of nostalgia into the menu, including dishes she enjoyed while growing up in southeast Oklahoma. She has also paid homage to dishes from cities that have played a pivotal role in her career, like New Orleans, Memphis and Nashville.
A restored antique bar can be found on the main floor of Reba's Place, serving an array of beers, wines and spirits that are turned into signature cocktails.
Here are some of the menu highlights:
Choctaw beef steaks and chops
Pinto beans and corn bread (McEntire's favorite)
Street tacos
Chicken-fried steak
Slow-smoked brisket
Nashville hot chicken
Memphis-style bologna sandwiches
Burgers and sandwiches
Banana pudding jars
Strawberry shortcake (McEntire's favorite)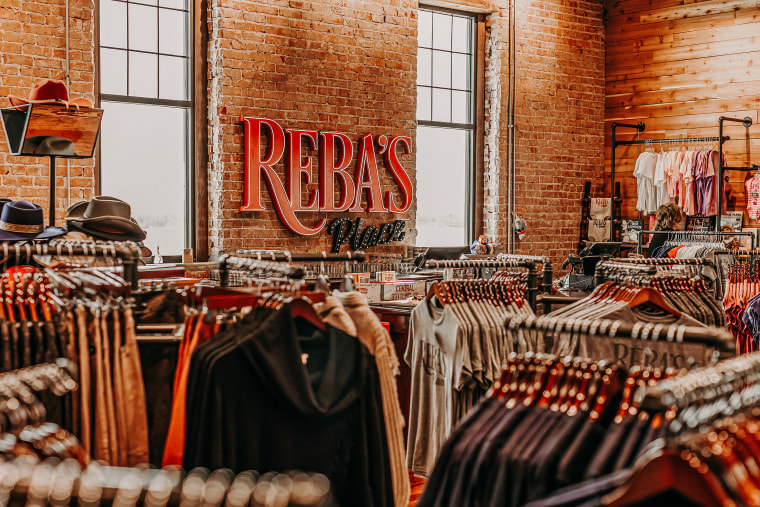 Reba's Place has a retail store, too
McEntire fans will find exclusive merchandise and memorabilia at Reba's Place, including past tour merchandise and items from the singer's fashion collections.
The space serves as a museum of sorts with memorabilia from McEntire's archives and costumes and awards from her long career. The singer also added an archive of her mother's library of books and called it "Jac's Library."
It's also a live music venue
Live music will be a staple at Reba's Place and the venue has a stage with "state-of-the-art acoustics and lighting for a concert-quality experience." Live performances from local artists will take place during lunch and dinner.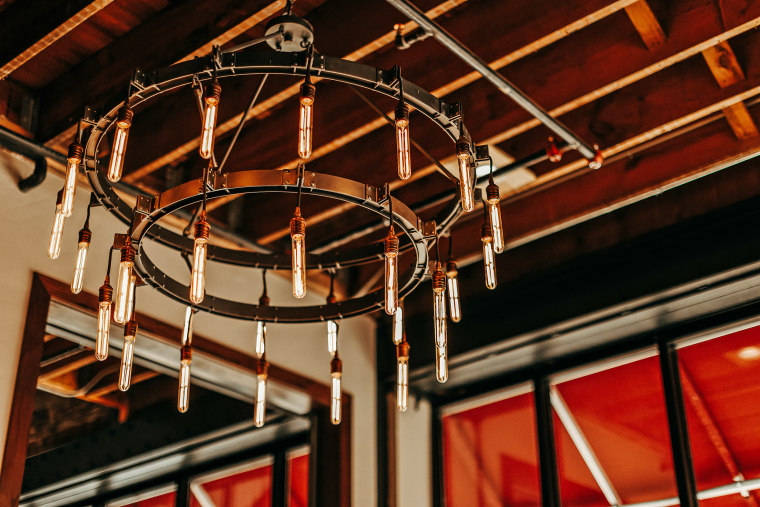 McEntire announced the restaurant in 2021
The country crooner initially revealed she was branching out into the restaurant space in December 2021 during a concert in Durant, Oklahoma.
"We're really tickled, we're very excited about it," the singer said at the time. "It's going to have great food, family atmosphere, a bandstand in there where we can do a little picking and grinning and singing."