McDonald's is inviting you to make a new set of toys "Part of Your World."
On May 24, McDonald's announced "The Little Mermaid" Happy Meal, to go with the Halle Bailey-led live action movie, in theaters now. The movie has captured hearts around the world, grossing $38 million on its opening day. Now, fans can own official thingamabobs, straight from the new film.
The set of character toys feature the iconic Disney princess herself, Ariel, but also include under-the-sea and on-land characters like Eric, Sebastian, King Triton, Flounder and Ursula, among others. The toys are only for a limited time, while supplies last, at participating McDonald's nationwide.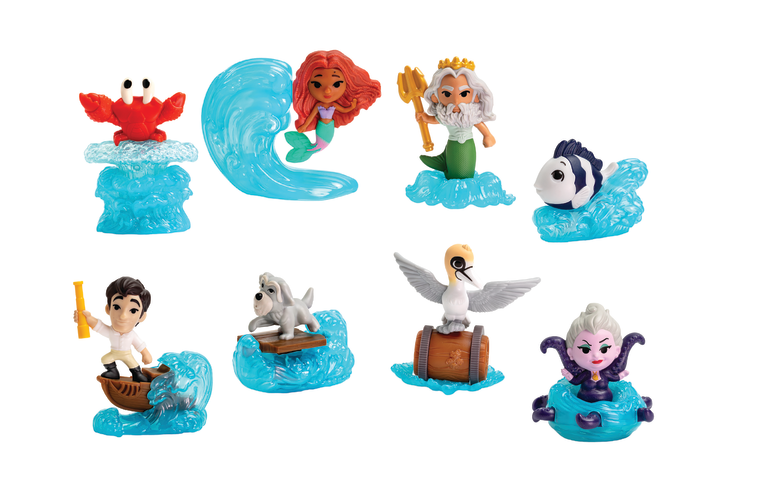 This is far from the first time McDonald's has offered Disney-themed toys, of course. Since the 1980s, the chain has sold Happy Meals with treats from "The Fox and the Hound," "Tarzan," "Pocahontas," and other Disney classics over the years. The Golden Arches even offered toys based on popular Disney attractions in 2020, offering a respite to those of us quarantined at home at the time.
In addition, McDonald's has also dropped a national television commercial with Rhonda "Coach Rho" Harper, founder of Black Girls Surf, a nonprofit performance training camp for girls and women. The partnership is helping to launch "The Little Mermaid" Happy Meal and "inspire the future wavemaker in everyone," highlighting surfers like Bethany & Anaya Malone, Macie Smith, Olivia Whyms, Penelope "Poppy" Brockhaus and Maizy Gordon, who star in the commercial.
McDonald's says the ad highlights the importance of kids like Ariel who "make waves and create the change they want to see in the world." McDonald's also invited surfers to the blue carpet premiere of "The Little Mermaid" and gave them exclusive access to the film.
"This commercial with McDonald's is a visual reminder that we are all little mermaids," says Harper. "Since 2014, our organization has coached hundreds of young girls from the shores of California by way of Costa Rica, to the beaches of Senegal. We are now surfing our way to the Junior Olympics."
McDonald's also donated funds to Black Girls Surf and said it would host a special "The Little Mermaid" screening for Black Girl Surf's members, too.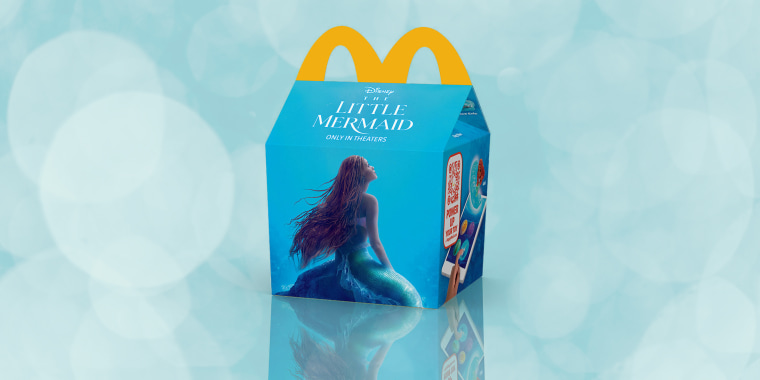 "At McDonald's, inclusivity, imagination, and joy live in the DNA of every Happy Meal," says Jennifer "JJ" Healan, a marketing vice president at McDonald's. "For years we have worked with Disney to bring magic to life every day. 'The Little Mermaid' Happy Meal is an extension of that collaboration where even more fans can see themselves reflected in profound possibility and feel encouraged to dream big and make waves."
McDonald's has come a long way since the first circus-themed Happy Meals came out in 1979, which featured logo-emblazoned wallets, stencils, erasers and other treats. Fast forward four decades and the toys are apparently more eco-friendly than in the past. The meals have even banked on the nostalgia of its own past by offering both throwback toys and adult Happy Meal toys — although hopefully the new "Little Mermaid" toys won't lead to worker frustration and six-figure eBay auctions like the previous ones did.
We all better float on over to our local Mickey D's before they're all gone. Or else you'll be a poor unfortunate soul.