A world-famous chicken chain is doing a little early spring cleaning — at least when it comes to its menu.
On Feb. 9, Kentucky Fried Chicken announced several items are on the way out: wings, popcorn chicken, Nashville hot sauce, strawberry lemonade and chocolate chip cookies. But not to worry: Nothing is happening to KFC's "Finger Lickin' Good" buckets o' chicken that have been whetting appetites since 1952.
As first reported by Yahoo Finance, the Yum! Brands subsidiary says the items will no longer be offered as part of a "a menu simplification" to be more efficient, allow the chain to focus on further innovating its offerings at its 3,886 locations.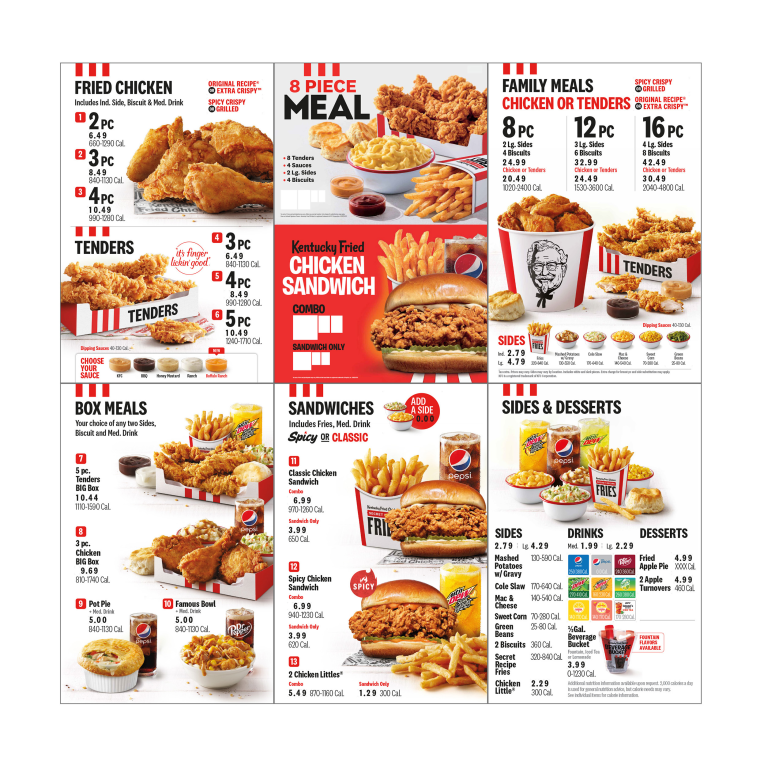 Expected to take effect in the coming weeks on a case-by-case basis, the menu eliminations are set "to make ordering easier for guests and create operational efficiencies for our restaurant team members," according to KFC's U.S. director Brittany Wilson. In 2022, KFC placed third in average wait time in the drive-thru, according to an Annual Drive-Thru Study by Intouch Insight, behind Hardee's and Carl's Jr.
"We took a deep look at the mix of the menu to see where consolidation would make sense, and we rolled out new menu boards in November 2022," Wilson tells TODAY.com. "Though we are removing a few items, it will allow us to make room for some new, exciting additions to the menu in 2023."
Wilson also adds that the items were chosen for the chopping block based on the lack of both item availability on a national scale and growth in sales for those items.
Now, for the good news: KFC Wraps are back.
KFC Wraps are finally back after a successful 2022 test run in Atlanta, Georgia. Starting Feb. 6, the menu item is available again at participating restaurants nationwide for a limited time.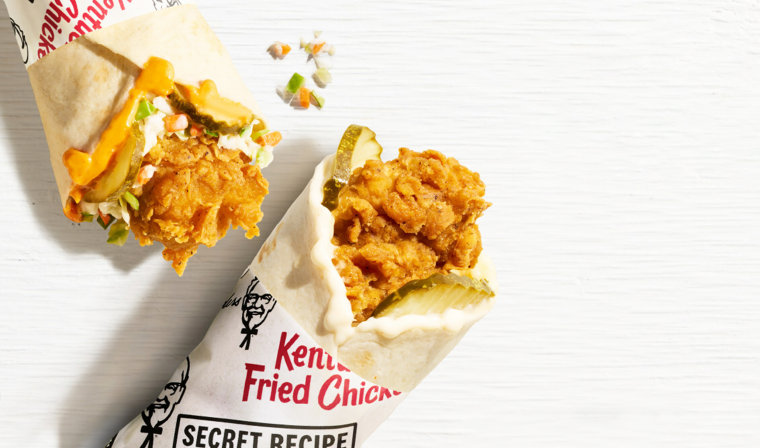 KFC Wraps come in two options, both wrapped up in a warm tortilla. First, the Classic Chicken Wrap consists of a hand-breaded "Extra Crispy Tender" with pickles and mayo. The other, more capsaicin-forward option is called the Spicy Slaw Chicken Wrap, which covers an "Extra Crispy Tender" in a mix of KFC coleslaw, spicy sauce and pickles.
To celebrate the return of the item nationwide, the Colonel is offering two KFC Wraps for $5 at participating locations while supplies last. They can be ordered in-store, in the drive-thru, online at KFC.com and on the KFC mobile app. A KFC Wraps combo is also available for $7.99 which features a choice of two wraps, a medium drink and Secret Recipe Fries.
KFC wraps are a menu item whose return has been frequently pleaded for by fans on social media. The chicken chain says that over 42,000 posts on Twitter have mentioned the item within the past two years, even as the item was discontinued almost a decade ago in 2014.
Some of the Twitter users who spoke up may be in for a treat. KFC says it offered to send "select consumers who have been tweeting about their burning desire" a giant tortilla wrap blanket and a KFC gift card to try the new wraps.
Additionally, a 2019 Change.org petition called "Bring The KFC Twister Wrap Back To The USA" garnered an impressive 2,298 signatures to date, with folks still signing the petition less than 12 hours ago, as of this writing. They're back, you guys — you can put the clipboards down.