Thanks to this great nation's tradition of celebrating National French Fry Day, there are several ways to score yourselves a heap of your favorite deep-fried potato sticks for free this week.
On July 13, National French Fry Day season begins, when fast-food chains large and small are asking fans to visit starting on that fateful day in a bid to celebrate the king of all sides.
From some of America's biggest fast-food chains, McDonald's and Wendy's, to regional favorites and even a ketchup company, there are even more ways to celebrate the day without putting a dent in your wallet.
McDonald's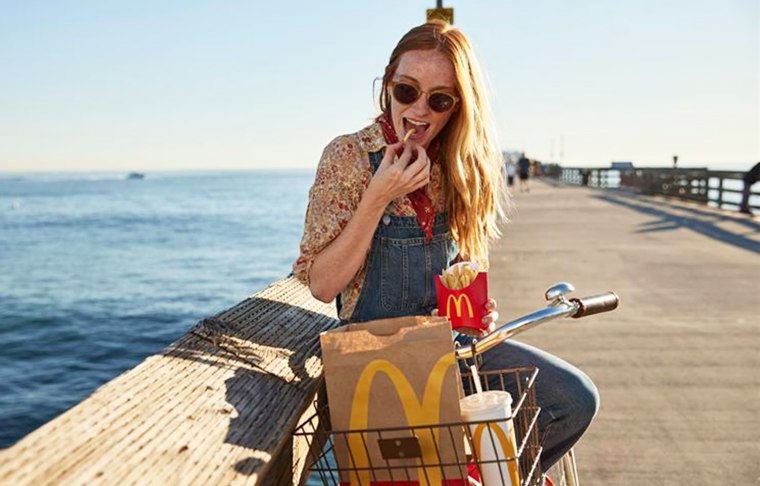 First up, we have McDonald's, who is giving away free fries of any size for one day only, on July 13.
McDonald's fans throughout the U.S. can score fries exclusively by logging into the McDonald's app. Free fries come with no purchase necessary at participating locations and are limited to one per customer.
Smashburger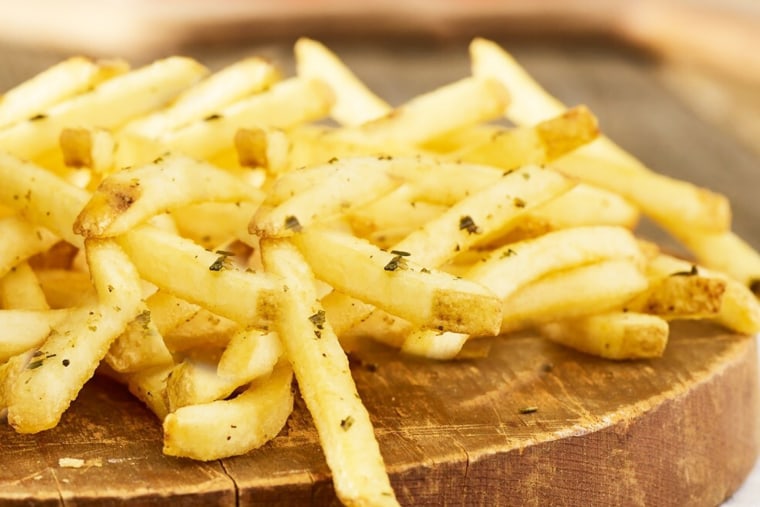 On July 13, Smashburger will be offering free fries with any purchase. Customers can claim the deal, which includes their choice of Smashfries, French Fries and Sweet Potato Fries, in-store or via Smashburger's website or app by using the code: FRIES. The chain's freebie offer requires no minimum purchase.
Heinz x Uber Eats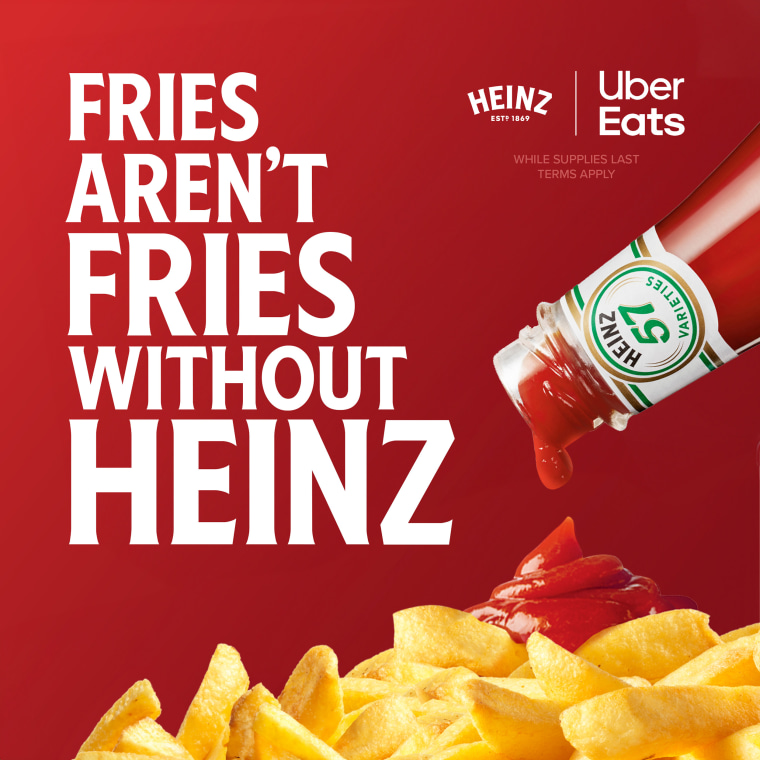 The deals aren't all coming from just french fry flingers. On July 13, Heinz is teaming up with UberEats to offer $5.70 off orders that include french fries to help cover your bill, "because fries aren't fries without Heinz," according to Heinz, of course.
Customers can access a list of participating restaurants through the offer banner on the Uber Eats homepage through an email it will be sending to all users. Alternatively, users can look up their favorite restaurant in the Uber Eats app to see if it's participating in the deal.
All you need to do is add the order — which includes an order of french fries — to your cart, place your order and you'll automatically get $5.70 off their total cost to cover your fries.
Hooters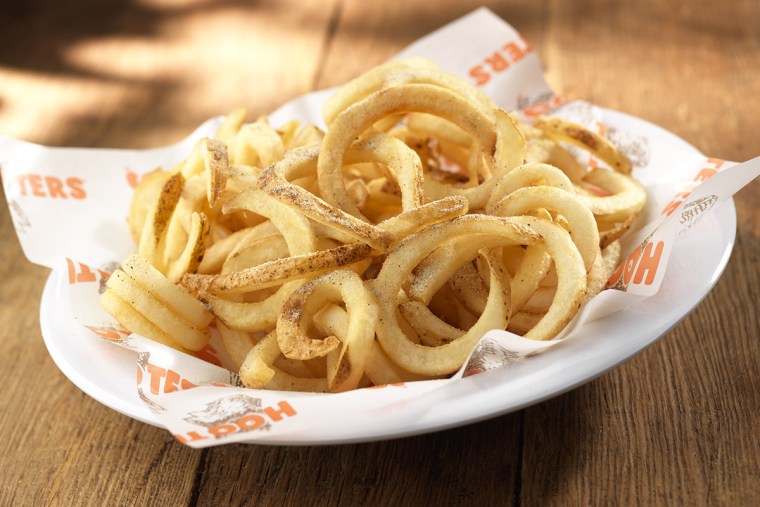 Ever the celebratory restaurant chain — here's to you, Mother's Day — Hooters is ringing in National French Fry Day by offering free curly fries, waffle fries or tater tots with any entrée purchase to all dine-in patrons on July 13.
White Castle
White Castle is celebrating the holiday on July 13 with a convenient coupon redeemable for a buy-one-get-one free small fries at participating locations. The coupon is only valid on that day and can't be combined with any other coupon, discount, specials, etc., and is not valid on delivery orders. Limit one coupon per customer per visit.
Carl's Jr. and Hardee's
Carl's Jr. and Hardee's (both owned by CKE Restaurants) want to make every day this year a National French Fry Day celebration by offering free fries with purchase for the rest of the year for My Rewards members.
Customers can get in on the offer by joining either the Carl's Jr. or Hardee's My Rewards loyalty programs and purchasing fries a la carte or as part of a combo meal in the app or online on July 13.
My Rewards Members who purchase fries digitally on July 13 will activate this deal and will begin receiving their daily in-app offer for a free small french fry order with a minimum $1 purchase. The deal will appear every day until the last day of the year, Dec. 31.
Wendy's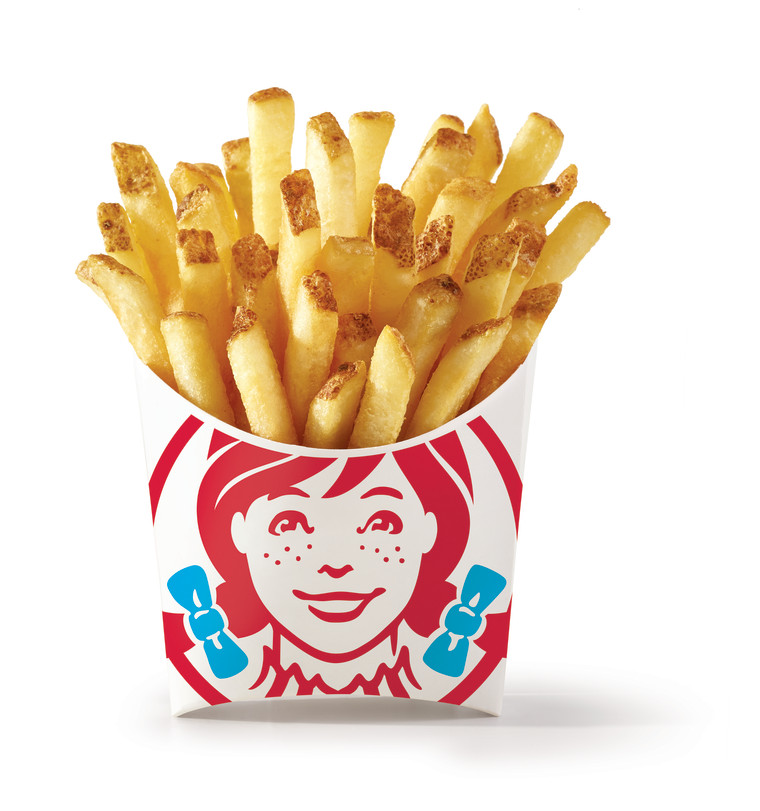 Wendy's is celebrating the day with free fries of any size with any in-app purchase from July 13 through July 16 at participating locations. And luckily for breakfast fans, you can get "breakfast fries" aka seasoned potatoes as part of the deal as well.
Offers must be redeemed via the Wendy's App or website and account registration is required. Unfortunately, it's not valid for delivery orders placed outside of the Wendy's app or website.
To redeem the deal, which is redeemable one time only, apply the offer to your mobile order or scan in-restaurant or at the drive-thru.
As a bonus to Wendy's fry-lovers who want a little something to cool off, the chain is also celebrating National Ice Cream Day, which is on July 16. Wendy's is teaming up with Grubhub to offer customers a free small Frosty with the purchase of a small fry from National Fry Day through National Ice Cream Day. The offer is available exclusively on Grubhub and Seamless.
Checkers & Rally's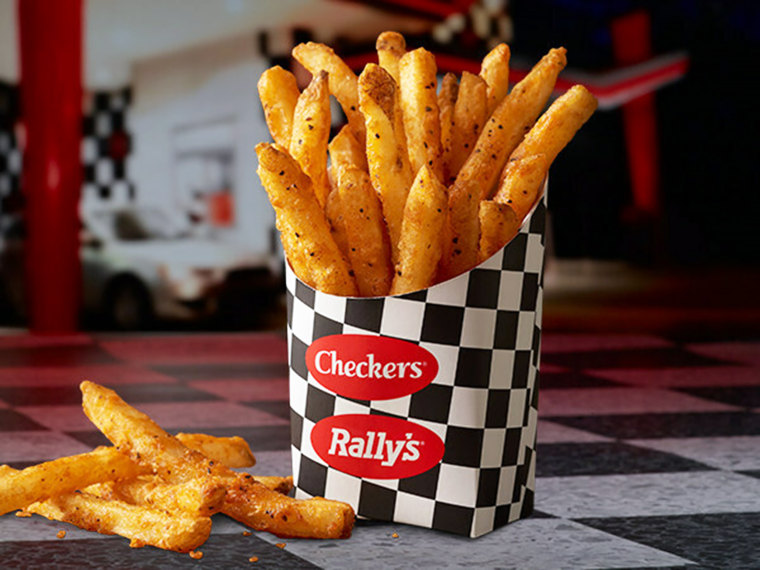 Fun fact: Checkers & Rally's, the drive-thru restaurant chain, petitioned to change the date of National French Fry Day last year from July 13 to the second Friday of July, likely in a bid to usher in the weekend in salty style.
The chain's request was actually granted by National Day Calendar, meaning that technically National French Fry Day this year is July 14. Looks like none of the other restaurants got the memo, though.
To commemorate and celebrate National French Fry Day 2023, Checkers & Rally's will be offering a free order of XL Fries between July 14 and July 16 for all Checker's Reward App members.
Additionally, Checkers & Rally's are extending the Fry Day love throughout the entire month by offering $1 Fries of any size from July 24 through Aug. 6 at participating locations.