A New York City chef is making a big impact on the world of fine dining.
On TODAY Friday, Craig Melvin stopped by Michelin-starred restaurant Clover Hill in Brooklyn Heights to talk to executive chef and co-owner Chef Charlie Mitchell, who was Michelin's 2022 New York Young Chef Award winner.
Mitchell is the first Black chef in New York City history to achieve that status and just the second Black executive chef in the country to receive the honor.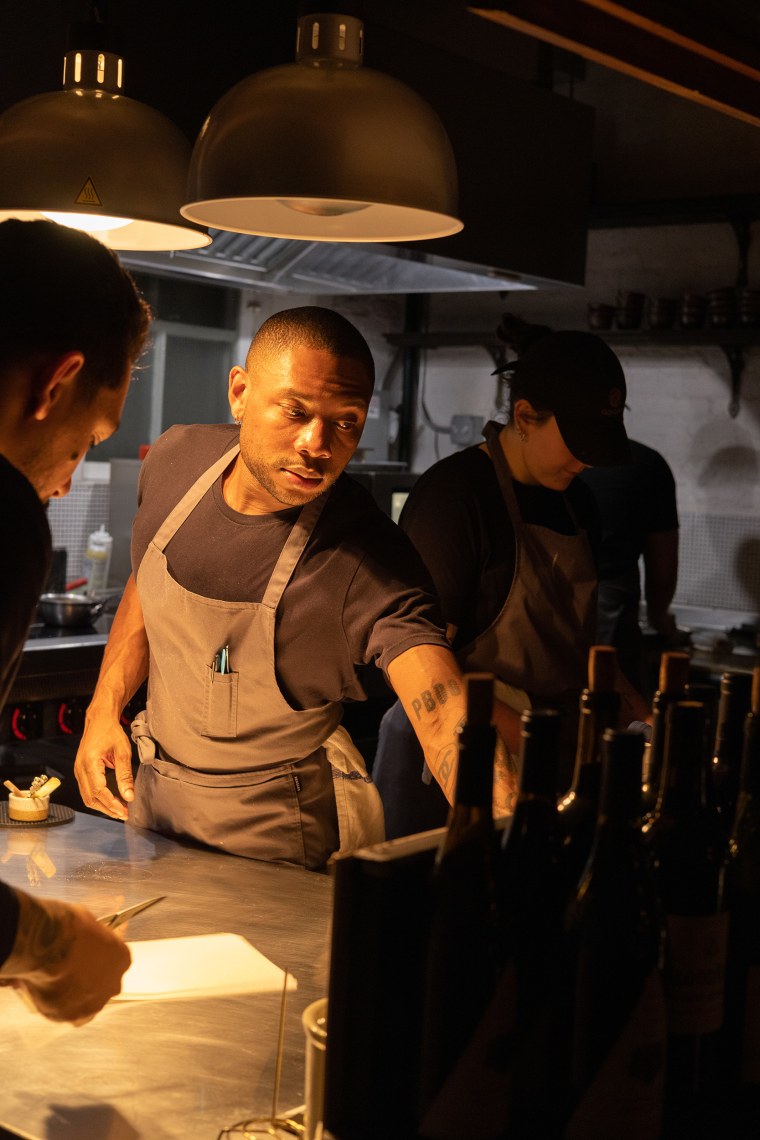 Craig went to the Brooklyn Heights eatery to discuss Mitchell's achievement and — of course — to try some of the gourmet food that made him a groundbreaker.
"I wanted to always, you know, plant my feet here and be a serious New York City chef. So that was always a goal of mine," Mitchell told Craig.
"And look at you now," Craig said. "Dreams come true."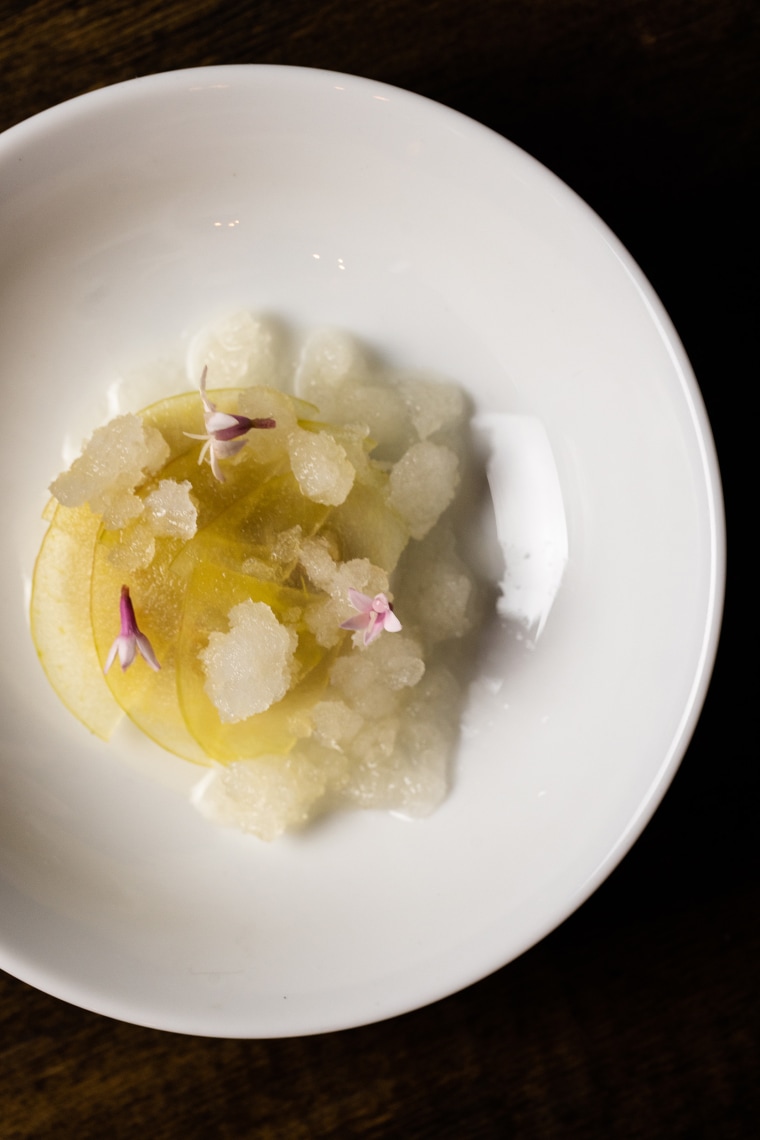 Mitchell is now being celebrated for more than fine dining. Born and raised in Detroit, Michigan, the chef of the popular Brooklyn restaurant developed his passion for food and cooking from his grandmother.
"I think the thing that stuck with me the most is she used to do this whole fry fish, like whole fry bass all the time when I was younger," Mitchell said. "I think that stood out the most."
"Head on?" Craig asked, to which Mitchell assuredly replied, "Always."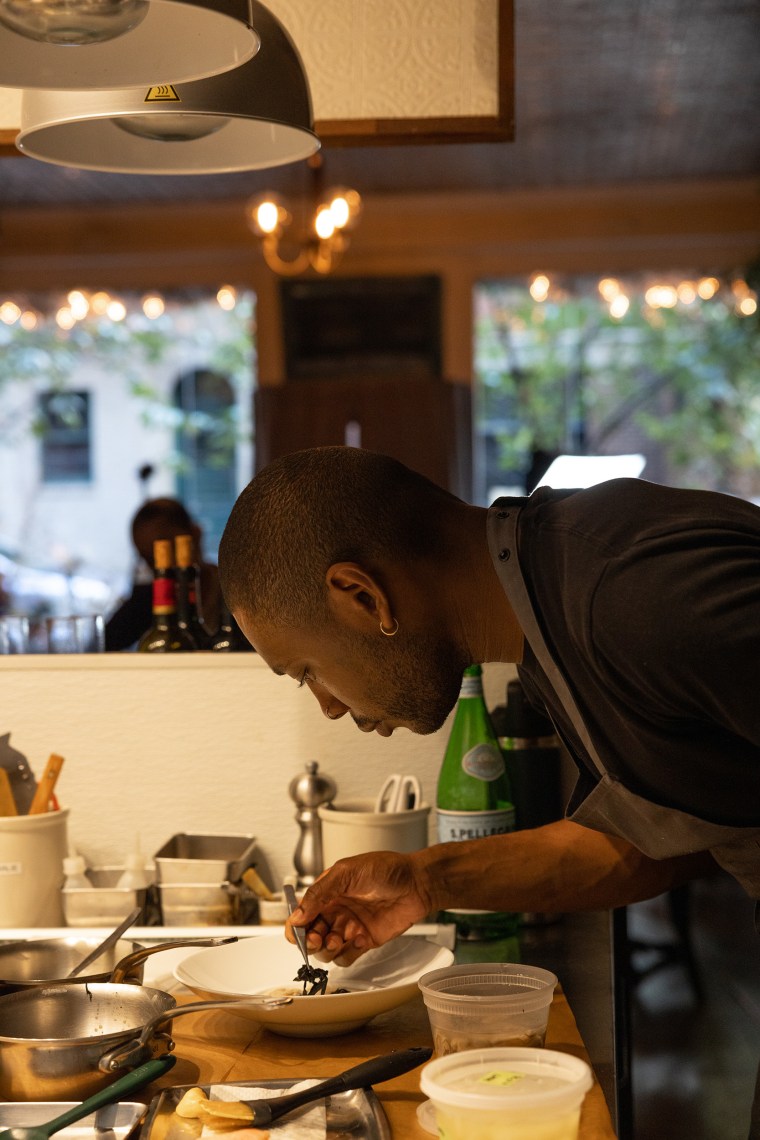 Mitchell attended culinary school for a few months but preferred on-the-job training instead, finding his way to employment online.
"I ended up Googling restaurants in the metro area. Got my first real job," he said. "And in that kitchen is where I was like, 'Wow, like I love the way they work. I love how professional it is, using ingredients like I've never had, I've never learned about.'"
Mitchell spent years growing his experience in world class restaurants like Eleven Madison Park, a New American fine dining restaurant in the Flatiron District of Manhattan. His kitchen experiences eventually led him to a quiet, leafy street in Brooklyn Heights.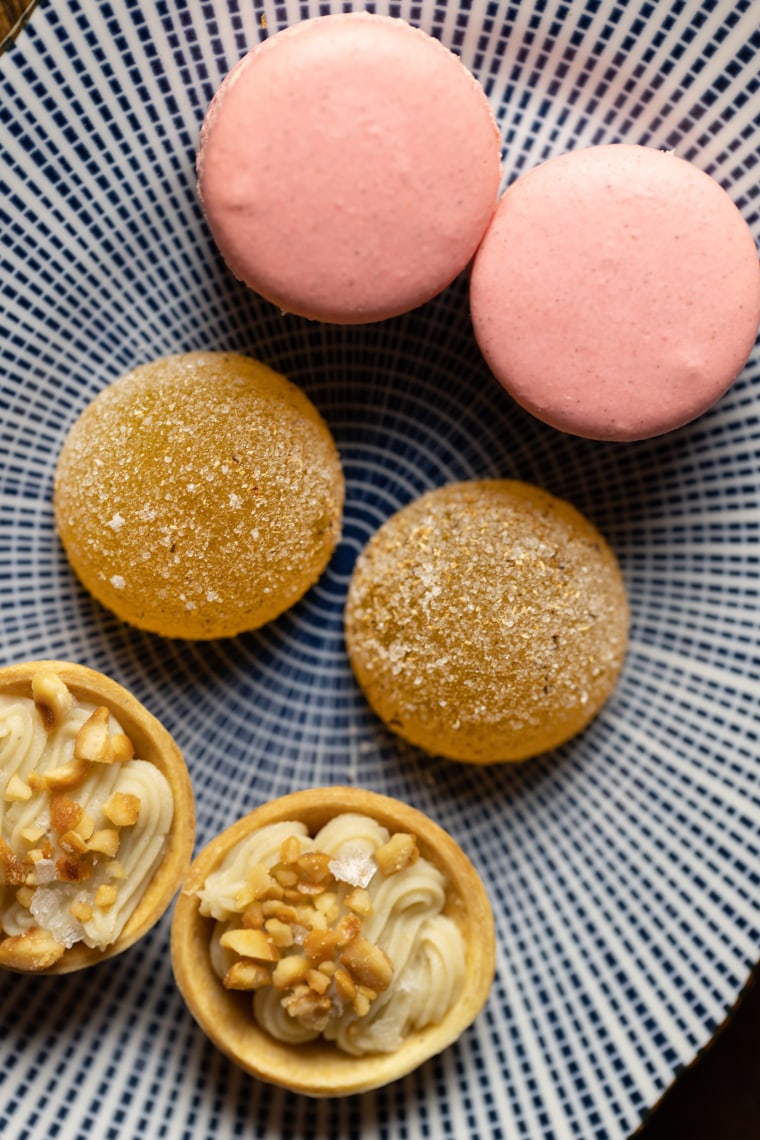 When Clover Hill opened a year ago, he became its executive chef and was put in charge of creating the menu. Mitchell's team plates an eight-course tasting menu that regularly changes with the best seasonal foods available, one that currently includes dishes like king crab tartlet, Long Island fluke and Spanish octopus.
"I guess it's challenging but we're always changing something or we're always trying to make the dish the best version of itself, right?" Mitchell said. "So we may tweak it every day for two weeks, if we have to, to get it to be like the perfect dish."
Mitchell and his team's quest for culinary perfection did not go unnoticed, either. Not only did Clover Hill earn a Michelin star in its first year, but Mitchell was also named best young chef by Michelin.
"That was a complete surprise when they announced that and I was just humbled, you know?" Mitchell said.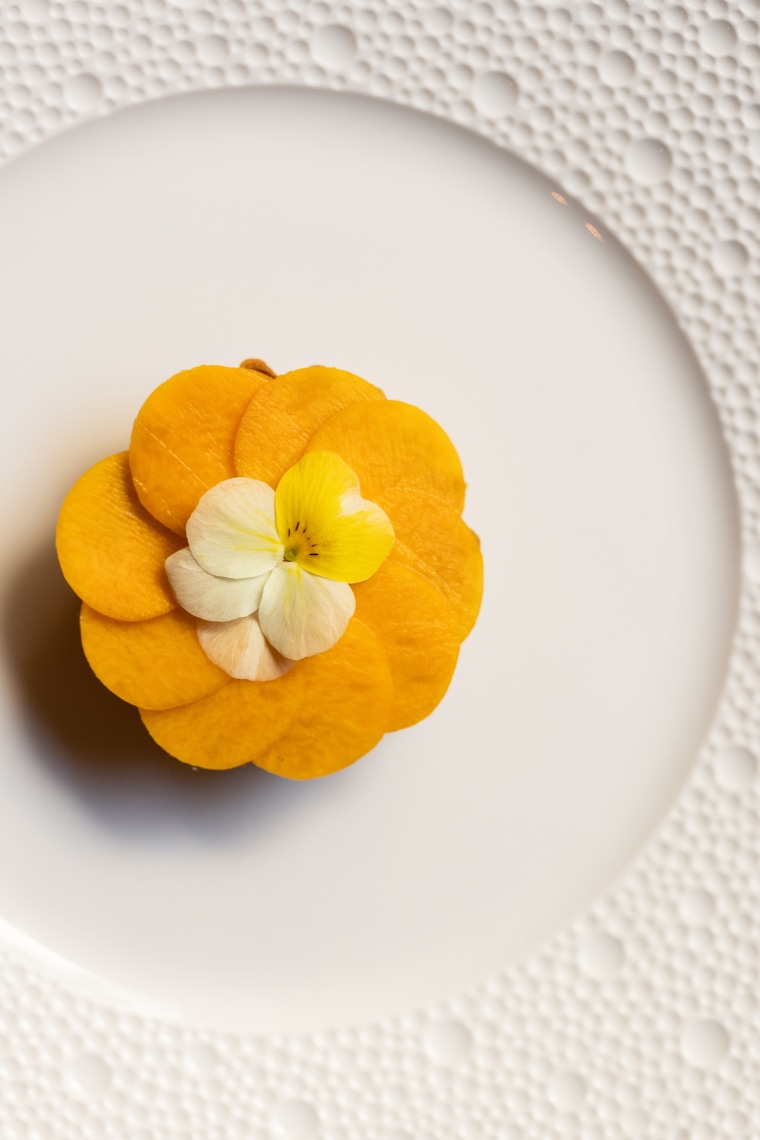 "Were you aware at the time of the historic implications?" Craig asked.
"I was not, not at the time," Mitchell said. "You always think about the people, so many people have come before you. You just assume that someone has already done this, you know, it doesn't cross your mind that you may be the first or second to do really anything, especially here in New York City."
"Why do you think there aren't more people who look like us, as executive chefs and fine dining restaurants like this?" Craig said. 
Mitchell said he thinks there are two factors at play: One is that working in the culinary industry is the type of career with a lot of long days and long nights; and the other being that young cooks typically don't make a lot of money in comparison to those in entry level jobs in other industries.
"I think a lot of times, we're chasing a very different American dream, then to kind of put up with these aggressive environments that are often led by people who don't look like us," he said.
Craig then got to taste some of the iconic dishes that earned Clover Hill and Mitchell their standout status in the culinary world.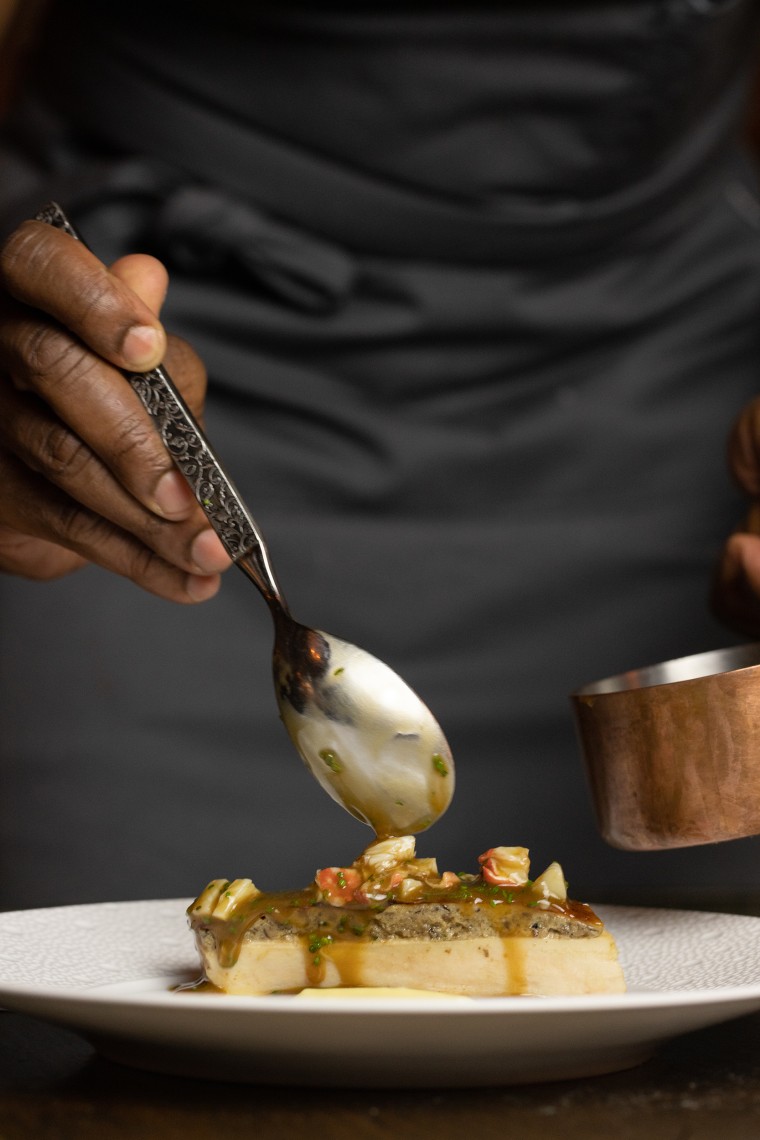 Craig took a bite of the Hokkaido shark skin flounder, which he called "almost too pretty to touch."
"This is nice, and it's subtle," he said.
Then, a taste of Japanese mackerel. 
"We dry age it, we hang it, and finish it in a little bit of beeswax so it retains moisture," Mitchell said, showing some of the fish being prepared.
Mitchell is not done achieving greatness, either. He's a semifinalist for a James Beard Award: Emerging Chef.
Amid all the accolades he's receiving, there are still everyday customers to keep in mind, so Craig asked Mitchell what he wants people to take away when they leave his restaurant.
"Well, number one, I want them to feel like they got their money's worth," Mitchell said. "And then from there, I want them to kind of be excited or inspired about food. That is something that is very important to us."