/ Source: Ediblefeast.com
From New York's tender and slightly tangy Cornell chicken to smoky wings from Asheville North Carolina's 12 Bones Smokehouse, these local recipes will take your chicken to the next level.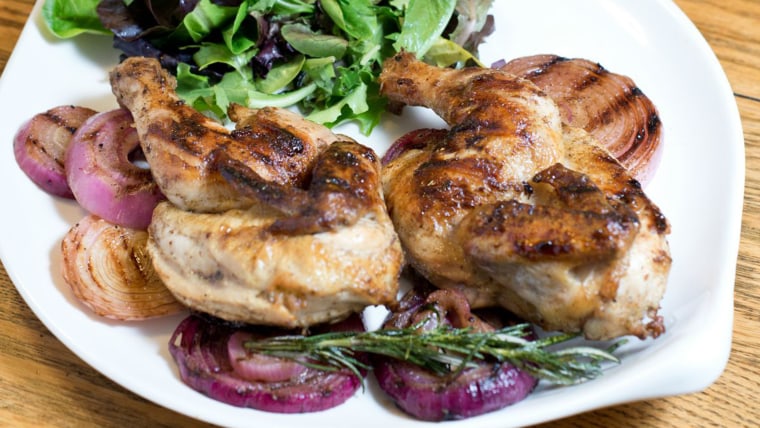 1. Cornell Chicken – Ithaca, NY: Cornell Chicken barbecues are a time-honored tradition in Central New York. Savory smoke wafts from roadside grill pits, where members of local volunteer fire departments, church groups and schools spend hours flipping hundreds of chicken halves, which are coated in a mixture of vinegar, oil, egg, poultry seasoning and salt — a recipe created by Cornell poultry science professor Bob Baker in the 1940s. Unlike tomato-based barbecue sauces, Baker's egg-based coating makes for a creamier sauce that sticks to the chicken better; it gives the meat a nice brown color and doesn't burn easily. The resulting chicken is deliciously tender, with a slightly tangy flavor and warm brown crust.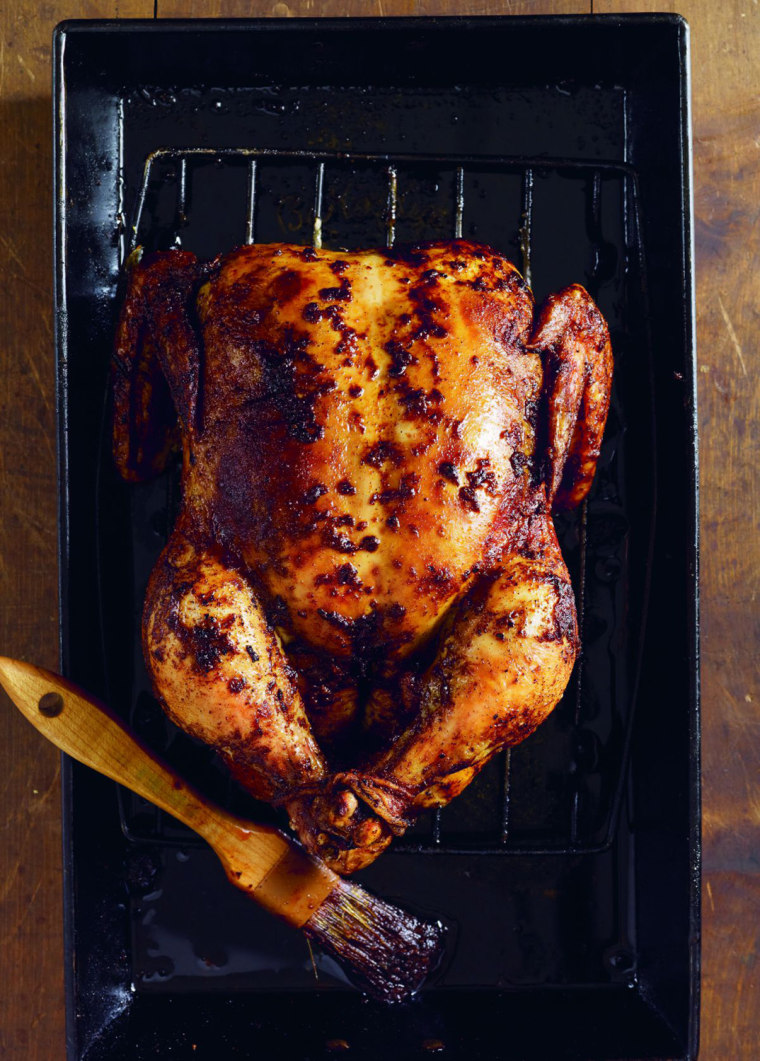 2. Spicy Pepper Chicken – Nashville, TN: Nashville is famous for its Hot Chicken. 'Soul Food Love' authors Alice Randall and Caroline Randall Williams like to get theirs from Prince's Hot Chicken Shack. It's crispy on the outside and juicy on the inside, and it comes decorated with a thin round of bright green pickles. Though it pays homage to Hot Chicken, the Randall's Spicy Pepper Chicken is roasted, not fried, so you can feel good about serving it for dinner as often as you like. The chicken packs its heat from a mixture made with cayenne, olive oil and garlic, plus a generous seasoning of salt and pepper.
3 drool-worthy fried chicken recipes, including Nashville hot chicken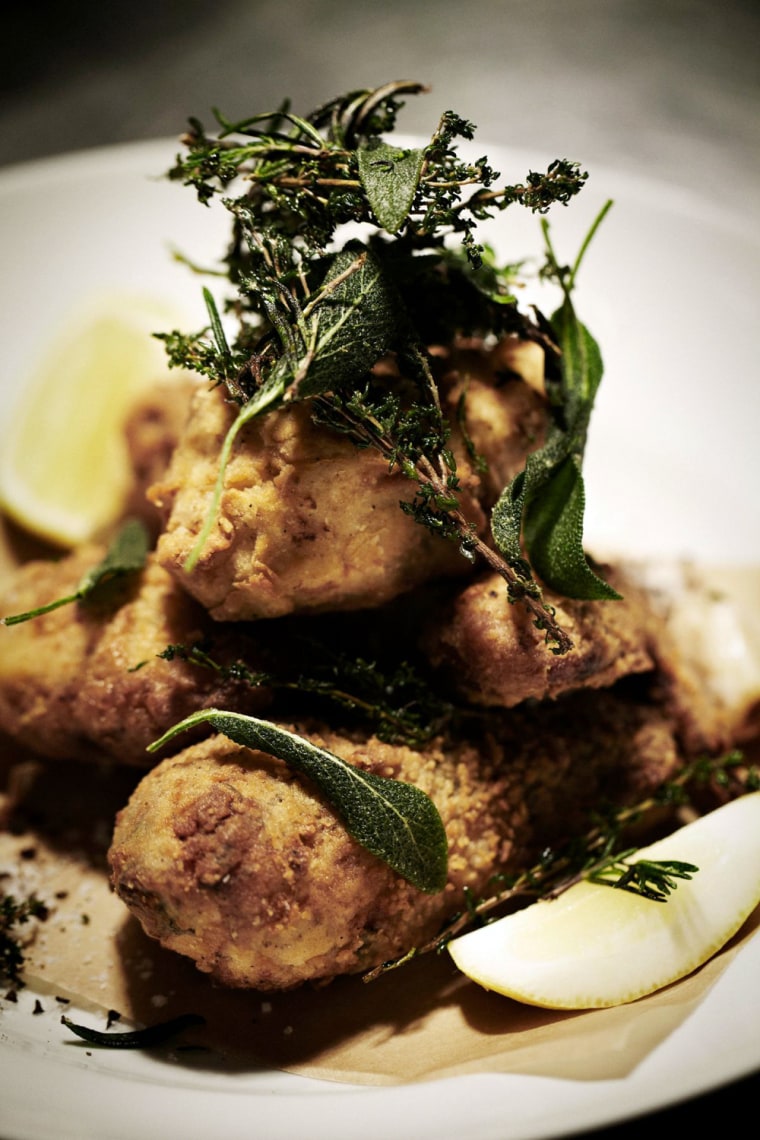 3. Wayfare Tavern Fried Chicken – San Francisco, CA: Chef Tyler Florence hails from the South, where frying chicken has been elevated to an art form, and feuds over who makes the best fried chicken have been known to break up families. But Florence left the South long ago, cooking in New York City before settling in the San Francisco Bay Area where he owns two restaurants, Wayfare Tavern in San Francisco, and El Paseo in Mill Valley. Along the way Florence has evolved his signature fried chicken recipe, using modern techniques like covering the bird in fresh herbs and roasting it low and slow before soaking it in buttermilk and then frying it in grapeseed oil. A squeeze of fresh lemon and sprinkle of more herbs before serving give this chicken its show-stopping Northern California flavor.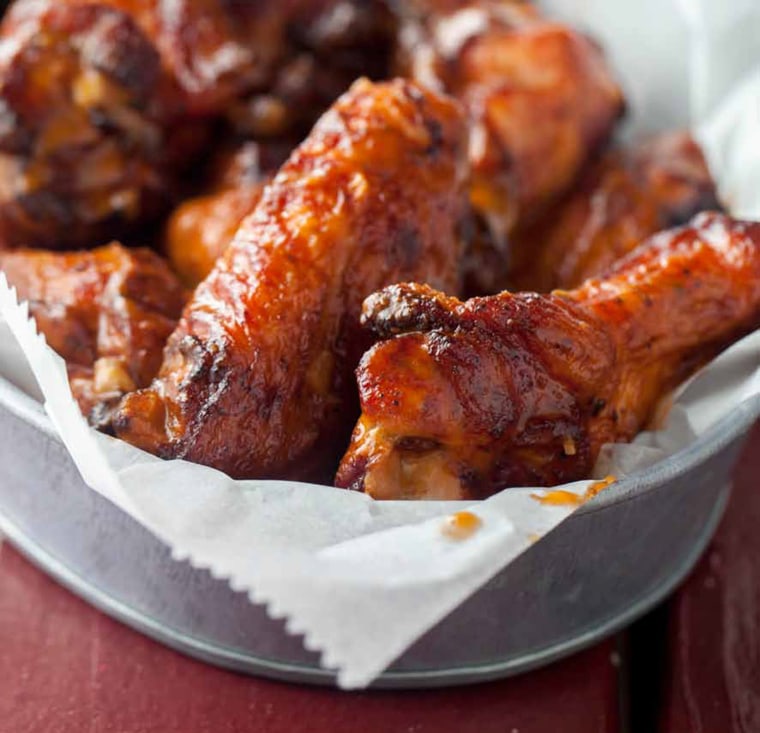 4. Smoky Chicken Wings – Asheville, NC: 12 Bones Smokehouse in Asheville, North Carolina isn't exactly a wing place, but people still love the restaurant's take on wings. The secret is the multi-step cooking process: The wings are first smoked, then cooled and then fried, so they get nice and crispy on the outside and also have a deep smokehouse flavor.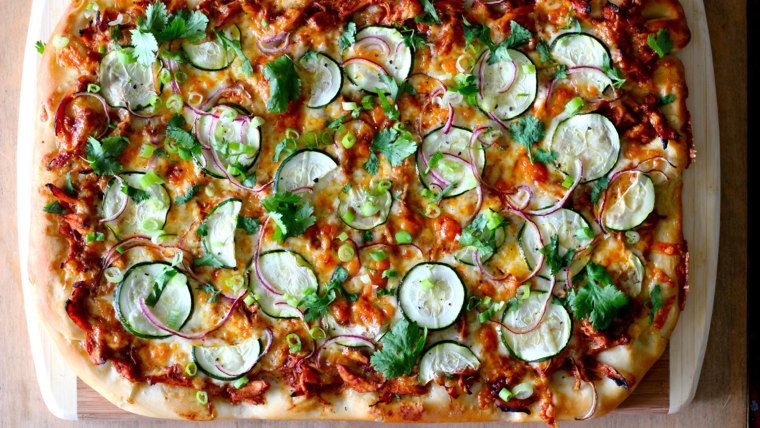 5. Barbecue Chicken Pizza with Squash & Zucchini – Sarasota, FL: The genius that is barbecue chicken pizza can be credited to Ed LaDou and his California Pizza Kitchen. Nearly 20 years since it's trend-setting creation, it's still wildly popular. In this recipe, the flavorful pizza combination gets a Florida seasonal spin with fresh yellow squash and zucchini.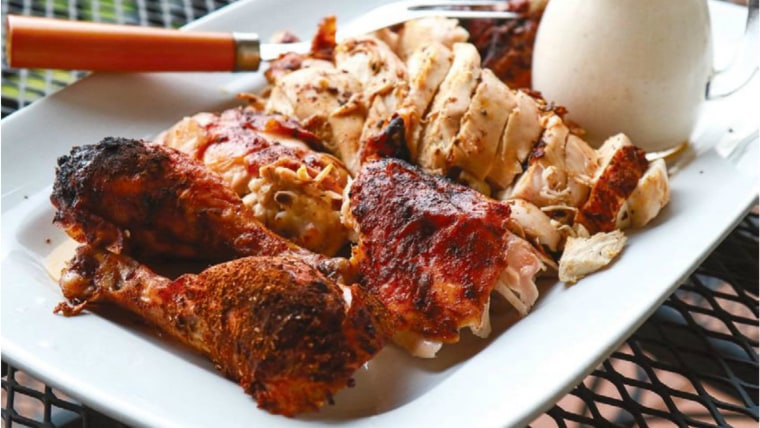 6. Beer Can Chicken with White Barbecue Sauce – Tulsa, OK: Autumn is the time of year in Oklahoma when grills see far more face time than kitchens. Enter beer can chicken, the best recipe to yield juicy grilled chicken for two reasons: First, the beer can elevates the chicken just off the coals, which allows the skin to brown without charring. Second, the beer steams up into the cavity, providing added moisture to the bird. And you get to drink half the beer before setting it onto the grill. Ok, that's three reasons.
Watch: Al Roker makes indoor one-pot beer can chicken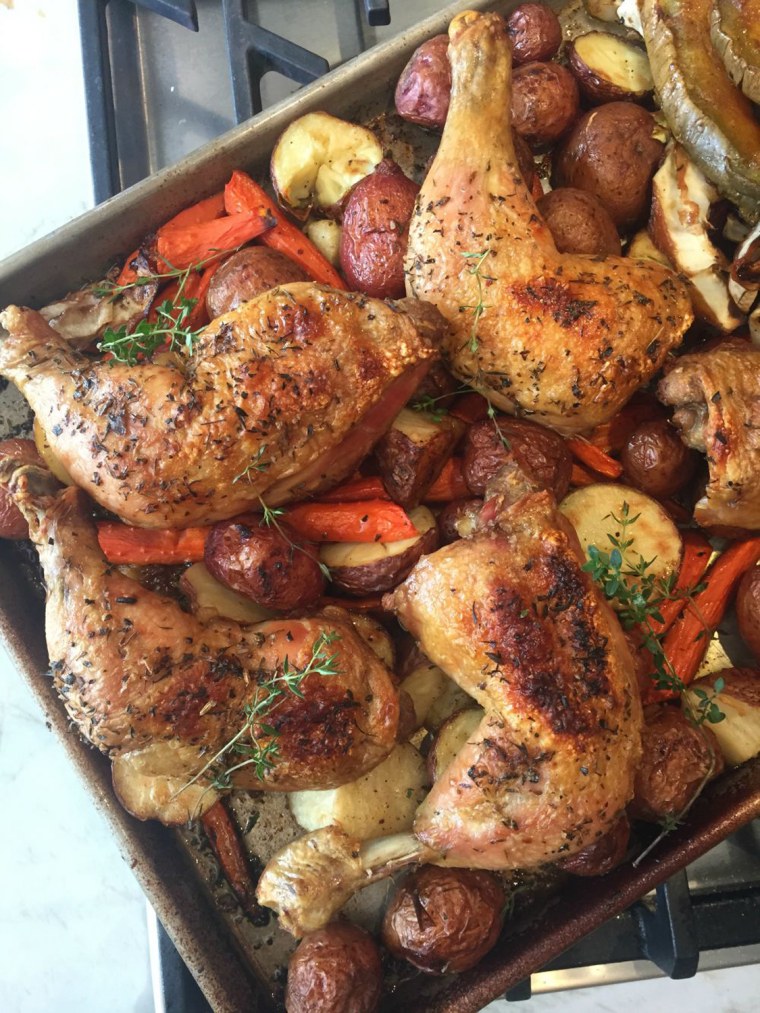 7. One-Pan Herbs de Provence Roast Chicken and Vegetables – Columbus, OH: Inspired by the roasted chicken made in the outdoor markets of France, Edible Columbus editor and publisher Tricia Wheeler developed a simplified version in her Ohio Kitchen. In the French markets, a chicken's juices drip down onto a bed of potatoes at the bottom as it roasts on a spit. Shoppers receive a big scoop of those potatoes when they buy their chicken. The best part of Wheeler's take on this recipe is that it's cooked in one tray, which can be brought to the table for everyone to take a scoop. Easy cleanup is an added bonus.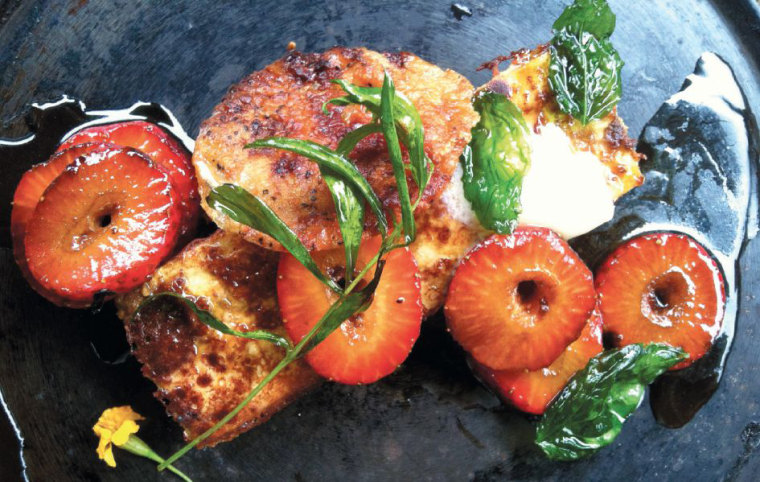 8. Eggplant Pain Perdu, Molasses Glazed Strawberries and Chicken – Indianapolis, IN: Inspired by the versatility of strawberries in both sweet and savory dishes, 2015 Food and Wine Best New Chef Jonathan Brooks of Milktooth in Indianapolis created this flavorful dish for Edible Indy magazine.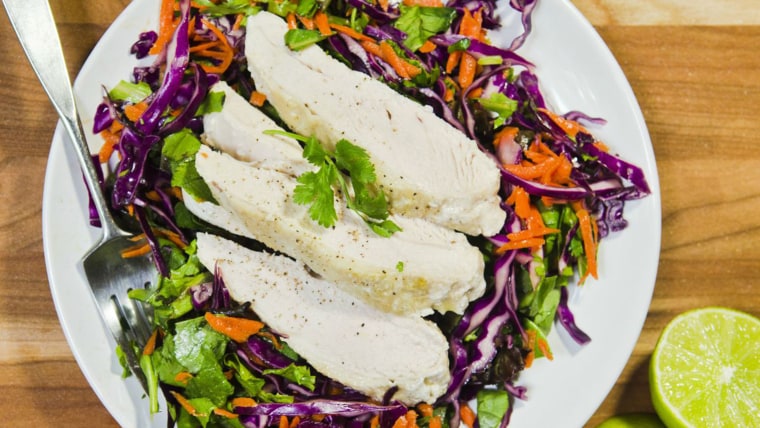 9. Coconut Key Lime Chicken Salad – South Florida: Tart yellow Florida Key limes aren't just for Key lime pies. These juicy, tiny limes grow in the backyards of many South Floridians, and find their way into ceviches and seafood dishes, salsas and tropical cocktails. The coconut-key lime mixture in this recipe serves as both marinade for the chicken and dressing for the salad.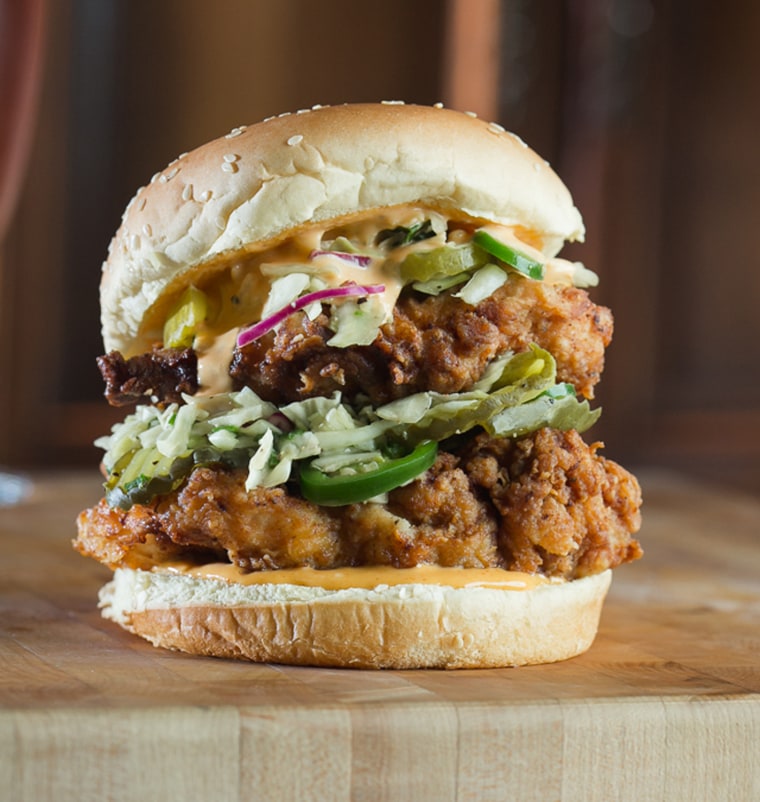 10. Fried Chicken Sandwich – Albany NY: Fried chicken on a buttery potato bun is a customer favorite from the menu at Angelo's 677 Prime, a steakhouse in downtown Albany's theater district. Executive Chef Ken Kehn combines the sour and salty flavors of pickle brine with creamy and fatty aioli to make this sandwich a standout.
Try a homemade version of Chick-fil-A's chicken sandwich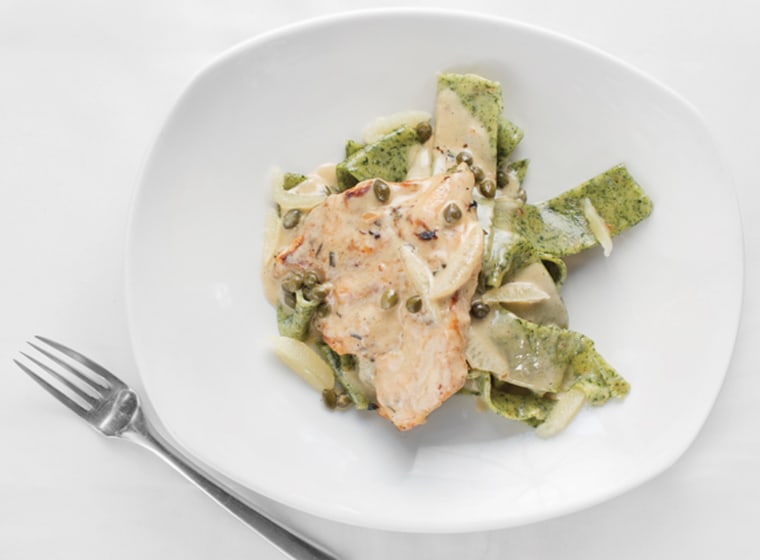 11. Chicken Piccata with Arugula and Roasted Garlic Pasta – Pittsburgh, PA: Arugula, lemon, and roasted garlic unite as the perfectly paired stars of this dish from Pittsburgh's Sonoma Grille. Chef de Cuisine Neal Heidekat's unique spin on the classic favorite makes for a great comfort meal, served best in the fall months.
For more great regional recipes and food news find your local Edible publication at Ediblefeast.com.