Got candy on your mind today? There's a new chocolate bar coming out from Reese's that sounds pretty sweet. The only issue is that it won't be available for trick-or-treaters tonight since it doesn't launch until next May. Sigh.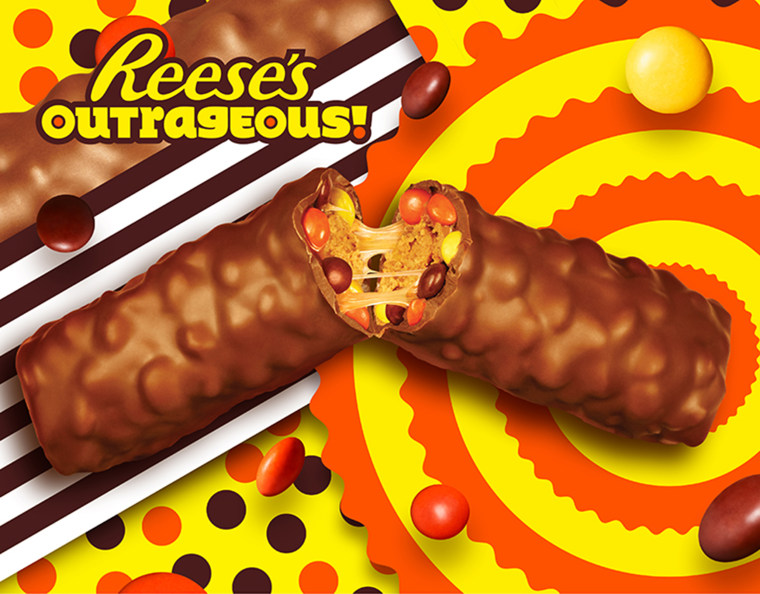 But we can still daydream about it, right? The new product is called the Reese's Outrageous Bar — not to be confused with the long-lost NutRageous — and it's full of creamy peanut butter, surrounded by caramel and crunchy Reese's Pieces candy and then covered in smooth milk chocolate, according to a press release from the brand.
Some lucky trick-or-treaters in Royal Oak, Michigan, got to taste it during the town's local Halloween event this past Sunday where Reese's unveiled the product with 30,000 samples for revelers.
A little jealous? So are we. The brand chose the town for the event because of its legendary Halloween celebration. For more than 30 years, it's closed down its main street for the annual trick-or-treating extravaganza, Spooktacular.
But there's still a chance you'll get your hands on a sample before the debut date. The company hinted at more Reese's Outrageous celebrations and surprises taking place later this year and in early 2018.
When the candy bar does finally hit shelves, it'll be available in a 1.4-oz. standard bar (SRP $1.09), a 2.95-oz. King-size bar (SRP $2.09) and a 10.50-oz. bag (SRP $3.89).
This new product is just one of many that have launched recently including Reese's Crunchy Cookie Cups, Reese's Peanut Butter Cups coffee creamer and Reese's Peanut Butter-filled Krispy Kreme donut, which all came out this year.
And if, by the end of this article, you're still confused as to how to pronounce Reese's, here you go.