With its irresistibly sweet and slightly salty combination of creamy peanut butter and chocolate, Reese's will always be a classic candy favorite.
But lately, Hershey's has been going beyond the cup with brand new mashups (like last summer's limited-edition Reese's-flavored Krispy Kreme doughnut) to give candy fans a whole new way to enjoy one of the country's best-selling treats.
From the freezer case to the dairy aisle, here are the best new Reese's-flavored foods.
Good Humor Reese's Frozen Peanut Butter Dessert Bars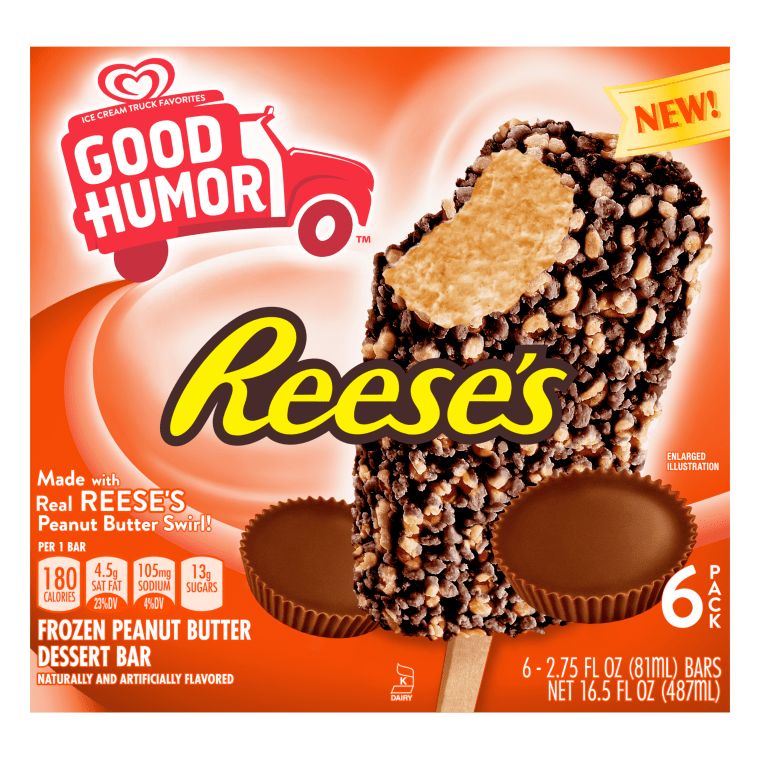 This month, Good Humor is bringing a twist on a classic frozen favorite to an ice cream case near you. Reese's Peanut Butter Dessert Bars are made with peanut butter ice cream blended with peanut butter sauce, and the whole bar is covered in Good Humor's crunchy chocolate cake coating. And for people out there who think that Reese's and ice cream are a match made in heaven, that's not the only place you can get this combo: Breyer's also recently released a Reese's-filled 2-in-1 chocolate ice cream filled with Reese's Peanut Butter Cup pieces and Reese's Pieces candies. The Reese's Pieces add a delightful crunch and slightly-frozen mini cups are the perfect compliment to the creamy ice cream base.
Reese's Outrageous Bar

Perfect for that mid-afternoon slump, the highly-anticipated Reese's Outrageous Bar starts with creamy peanut butter, surrounded by caramel and crunchy Reese's Pieces candy. The whole thing is then covered in smooth milk chocolate. They're not out 'til May (hey, that's only two months from now!) but TODAY anchors got an early taste test — and were blown away. "You can't miss with that," Kathie Lee Gifford said after trying the bar.
"If I were by myself in my apartment, these would be gone and those would be gone," Hoda Kotb agreed.
International Delight Reese's Peanut Butter Cup Coffee Creamer
For those who need their Reese's fix bright and early, this sweet coffee creamer infused with chocolate and peanut butter flavors should definitely do the trick. International Delight released the coffee creamer in a limited-run last summer but it's now available at most grocery stories nationwide. One tablespoon will set you back 35 calories and has 1.5 grams of fat and 5 grams of sugar — but that's still healthier than eating a couple peanut butter cups for breakfast!
Reese's Peanut Butter Crème Egg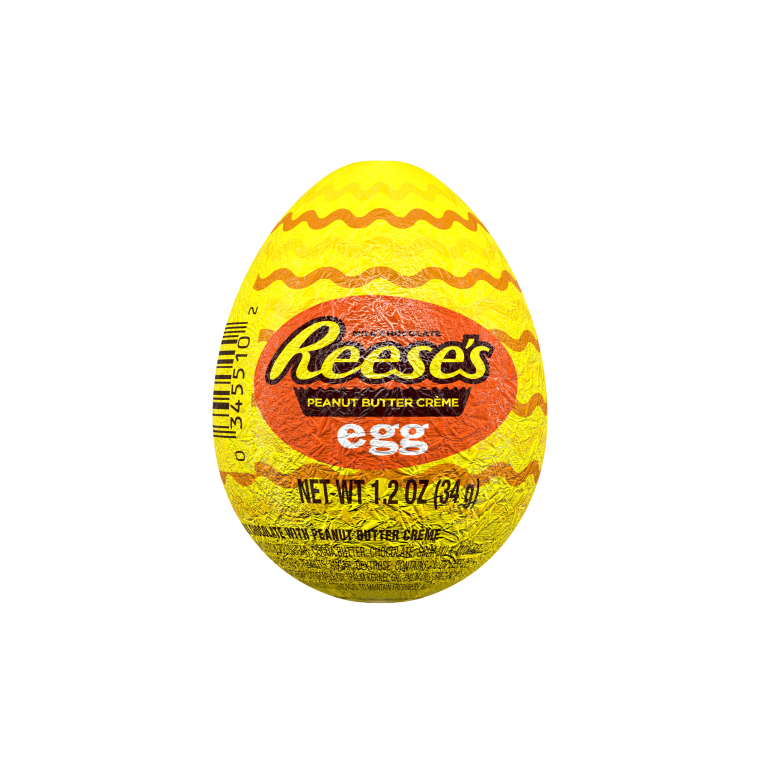 Reese's has been making egg-shaped cups for years to signal the start of spring but now they're taking a note out of Cadbury's book with a three-dimensional, peanut butter-filled chocolate egg. The new treat consists of Reese's signature peanut butter, covered in creamy milk chocolate, so it tastes like a traditional peanut cup — with a lot more filling. If you're getting a jumpstart on your Easter baskets this year, the treat is now available nationwide.