Nothing goes together like chocolate and red wine. (PB&J, I'm looking at you. Nothing.) The combo epitomizes sensual indulgence. But why sip then bite when you could just bite? There is now such a thing as red wine brownies. Let me repeat that: Red. Wine. Brownies.
Okay, so it's not like they were just invented, but blogger A Cookie Named Desire's recipe for Red Wine Brownies with Drunken Cranberries recently got them on everyone's radar (after CountryLiving.com shared it with their readers).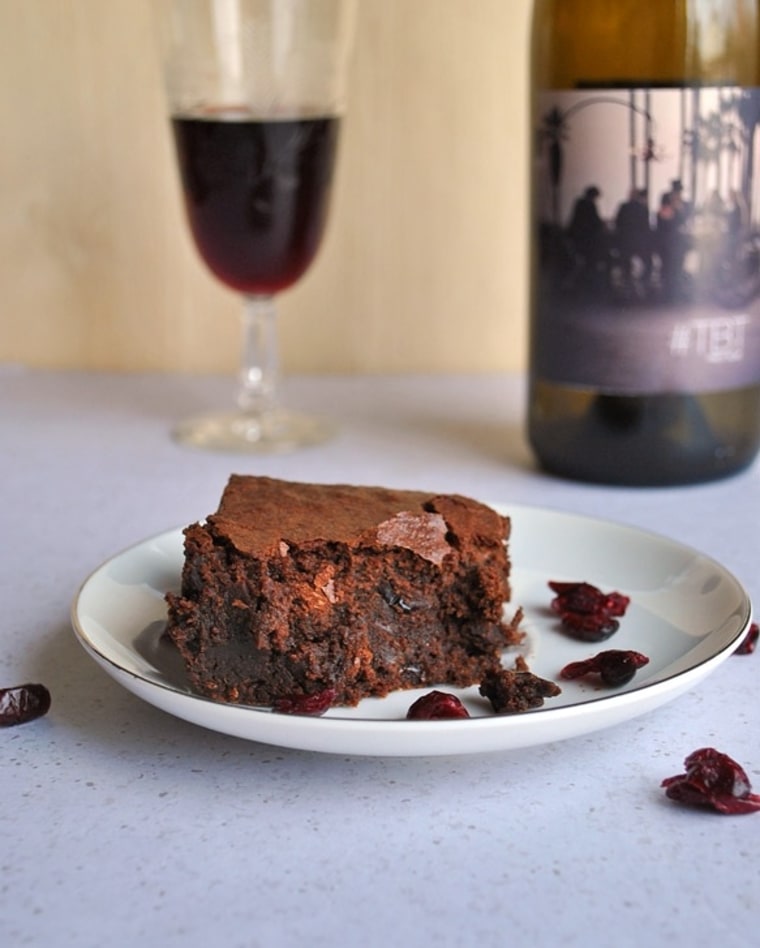 "I was first inspired to make red wine brownies when I encountered brownies made with powdered red wine skins," blogger Amanda Powell writes on her website. "I thought it would be even better to make my brownies with actual wine because real wine is always better. I decided to re-plump my cranberries in the wine to intensify the wine flavor and give you a nice burst of flavor when you bite down."
And with the pop of a cork, internet history was made.
Here's how you make it, according to A Cookie Named Desire:
Ingredients
¾ cup red wine
½ cup dried cranberries
1 cup all-purpose flour
½ teaspoon sea salt
1 stick butter (1/2 cup), plus extra for greasing
6 oz dark or semi-sweet chocolate (I used half and half)
3 large eggs
1½ cups sugar
⅓ cup unsweetened cocoa powder
½ cup chopped walnuts (optional)
In short: Soak the cranberries in the wine until they look juicy. Combine the flour and salt and set aside. Melt the chocolate and butter and incorporate one egg. Add the second egg and repeat. Then the third egg and repeat. Mix in all the other ingredients except the wine-soaked cranberries and walnuts, if using (save them for last). Bake it for nearly an hour. Allow the intoxicating smell to fill your kitchen. Take 'em out, let 'em cool, then dive in.
For more detailed instructions, head over to A Cookie Named Desire's blog post.
This post was originally published on Dec. 2, 2016.