Remember the last time you had a great apple? A really juicy, crisp, maybe a tiny bit tart apple — something you loved all the way down to its (and your) core?
We bet it wasn't a Red Delicious.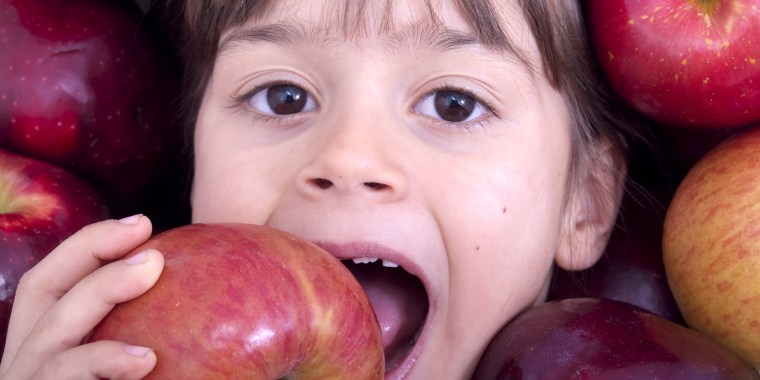 Red Delicious has been the most-grown apple in America for decades, but according to trade group the U.S. Apple Association, they have been unseeded — er, unseated — by Gala apples.
The most-grown apples in America for 2018, says U.S. Apple, will now be (in order): Gala, Red Delicious, Granny Smith (for baking, we assume!), Fuji and Honeycrisp.
"The rise in production of newer varieties of apples aimed at the fresh consumption domestic market has caused demand for Red Delicious to decline," Mark Seetin, U.S. Apple director of regulatory and industry affairs said in a news release. "However, Red Delicious is important in the export market, where it makes up roughly half of our apple exports."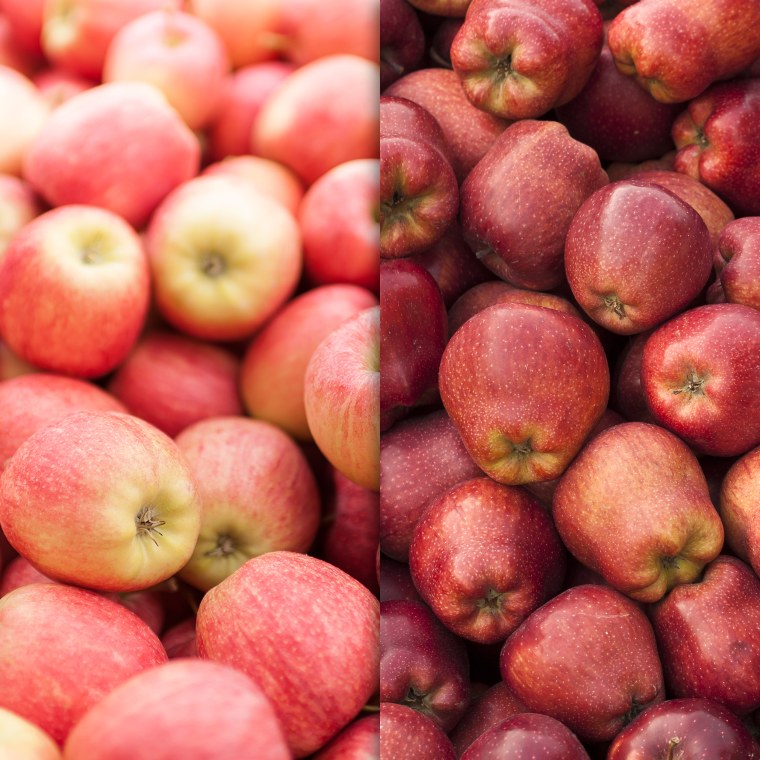 Originated in Iowa in the 1870s, Red Delicious have been America's go-to fruit for decades. A Red Delicious looks the part, for one thing (imagine every cartoon drawing you've ever seen of a generic "apple," including depictions in the Garden of Eden) and became a kind of American symbol, as Rowan Jacobsen noted in "Apples of Uncommon Character."
Red became associated with all apples, and "we started eating with our eyes, not our mouths," apple historian Tom Burford told The New York Times. He's no fan of Red Delicious, and has called them "the largest compost-maker in the world."
Alas, it's taken a long while for critical mass to come to the overwhelming conclusion that most Red Delicious apples are mealy and rarely crisp. Plus, there are so many other interesting varieties to try, depending on your desire for tart-vs.-sweet, cooking-vs.-hand fruit.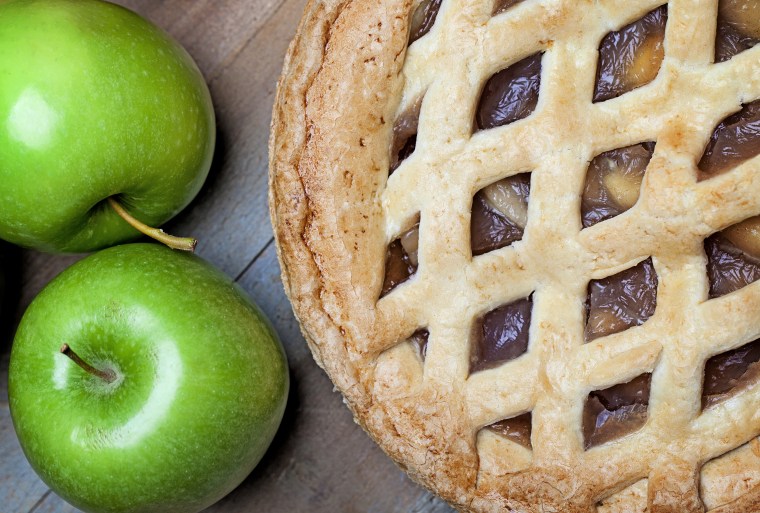 Even one of the biggest companies in the world, Apple, uses a McIntosh variety as its logo, and the Beatles used a Granny Smith for their Apple Records label.
Meanwhile, Galas represent our changing tastes in many ways. A cross between Kidd's Orange Red and Golden Delicious varieties, the crisp, sweet fruit was created in New Zealand and named in honor of Queen Elizabeth II. It migrated to the United States in the 1970s.
And having reached the top of the heap, Gala is poised to barrel on.
"It's the beginning of the end," said Buford. "How are you going to market a tasteless apple when the consumer has tasted so many good apples?"
Or, as Matt Damon said in "Good Will Hunting," "How do you like them apples?"
Follow Randee Dawn on Twitter.