Trader Joe's has issued another recall — this time, concerning its popular frozen falafel sold in over 30 states.
On July 28, the Monrovia, California-based grocery store chain urged customers in a press release not to eat its Trader Joe's Fully Cooked Falafel (SKU# 93935) after a supplier alerted the store of a possible contamination with rocks.
"If you purchased or received any donations of Fully Cooked Falafel, please do not eat them. We urge you to discard the product or return it to any Trader Joe's for a full refund," the Monrovia, California-based company said in a statement.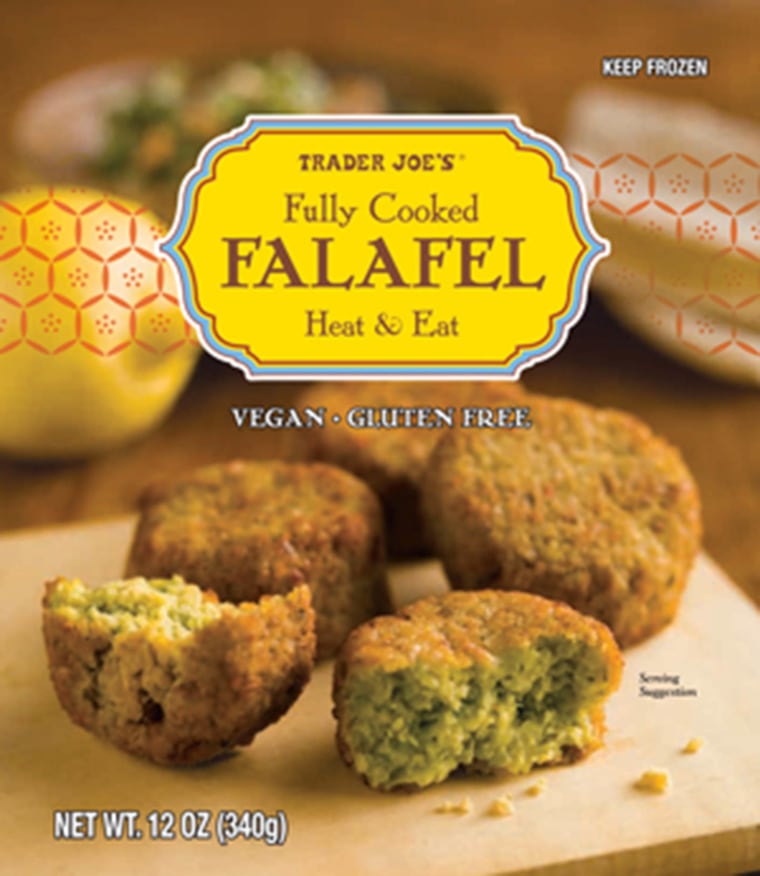 Trader Joe's encouraged customers to throw away the bags of frozen falafel or return them to any Trader Joe's location for a full refund.
All potentially affected frozen falafel has been removed from sale and destroyed, the company added.
The recall specifically includes the frozen falafel sold in the following states: Alabama, Alaska, Colorado, Connecticut, Delaware, Florida, Georgia, Iowa, Illinois, Indiana, Kansas, Kentucky, Louisiana, Massachusetts, Maine, Maryland, Michigan, Minnesota, Missouri, North Carolina, Nebraska, New Hampshire, New Jersey, New Mexico, New York, Ohio, Oklahoma, Pennsylvania, Rhode Island, South Carolina, Tennessee, Texas, Vermont, Wisconsin and Washington, D.C. 
The store's falafel recall comes within days of two other Trader Joe's recall announcements.
On July 26, the Food and Drug Administration issued a report detailing a recall of Trader Joe's Unexpected Broccoli Cheddar Soup due to "insects in the frozen broccoli florets."
The report said the recall was initiated on July 10 and it applied to 20-ounce containers of the soup sold in Florida, Illinois, California, Texas, Washington, Pennsylvania and Connecticut. 
So far, 10,889 affected cases have been reported, according to FDA.
Trader Joe's did not respond to requests for comment from NBC News and TODAY.com on Wednesday.
The FDA labeled the case as a Class III recall, indicating that exposure to the product "is not likely to cause adverse health consequences."
On July 21, Trader Joe's announced that it had recalled two popular cookie products, its Almond Windmill Cookies with sell dates of Oct. 19 through Oct. 21, and its Dark Chocolate Chunk and Almond Cookies with sell dates of Oct. 17 through Oct. 21, also because of possible contamination with rocks.
The following day, the company updated its announcement to include a third cookie product, Almond Windmill Cookies with a sell date of Oct. 2.
Trader Joe's encouraged customers to discard the cookies or return them for a full refund.
Customers with questions about the recalls can contact Trader Joe's Customer Relations at 626-599-3817 from 6 a.m. to 6 p.m. PT, Monday through Friday, or send the company an email.