These are the biggest treat any mother could want and they're a lot of fun to make. Kids can make these sweets from start to finish; they can even be prepared the night before and baked the next day. Don't be afraid to try new fillings (my favorite is Nutella). I love making savory ones filled with ham and cheese and sprinkled with Parmesan cheese.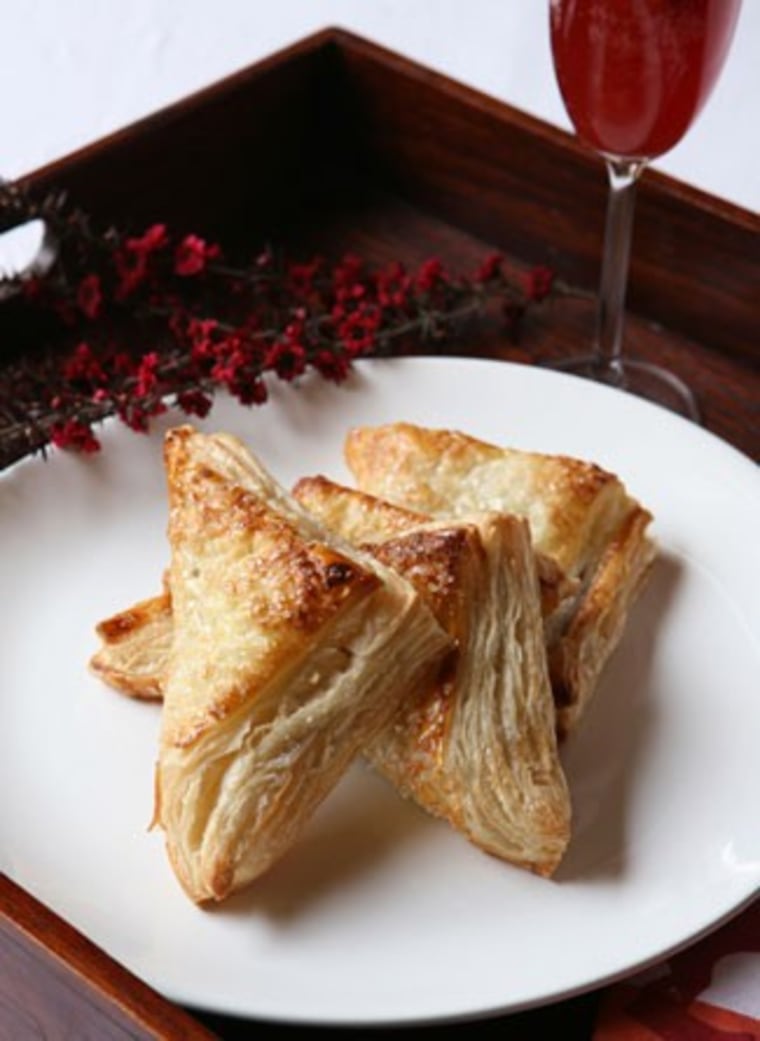 Ingredients:
1 sheet frozen puff pastry, defrosted enough to be pliable (Trader Joe's brand is best)

1 large egg, slightly beaten

1/4 cup raspberry jam (strawberry or other berry jam can be substituted, as well as Nutella)

Granulated sugar, for garnish

Yield: 4 Servings
Directions:
Preheat the oven to 375 degrees F.
Place a piece of parchment paper on a rimmed baking sheet and set aside. Cut the sheet of puff pastry into four equal squares. Place one of the squares on the prepared baking sheet. On the bottom half of the square, place one tablespoon of the jam. Fold the square over on a diagonal to form a triangle. Using a pastry brush, very lightly wet the edges with water. Press the edges closed with your fingers. Repeat with the other 3 squares, placing them about 3-inches apart from each other. Refrigerate for 15 minutes or up to an hour. (This can be done the night before and kept in the refrigerator covered with plastic wrap; continue the final step with the egg and sugar just before baking).
In a small bowl, beat the egg with a fork until well blended. Using a pastry brush, brush the egg on top of all 4 triangles and sprinkle each with about a teaspoon of sugar. Bake for 15 to 17 minutes until golden brown. Remove from oven and wait 10 minutes before serving.
This recipe originally appeared on iVillage.