/ Source: Foodnetwork.com
Fried chicken is a favorite meal for many kids and adults, but deep-frying (and even skillet-frying) can just be too much trouble — especially on a busy weeknight. Enter this much easier — and healthier — oven-fried chicken from FoodNetwork.com. The chicken, which is coated with crushed cornflakes and spices, takes just 10 minutes to assemble before being baked for 25 minutes. A side dish of green beans can be cooked in the oven at the same time as the chicken, so you get a complete dinner in about 30 minutes. Tip: Save leftover chicken (or make extra) for Asian-style chicken salad.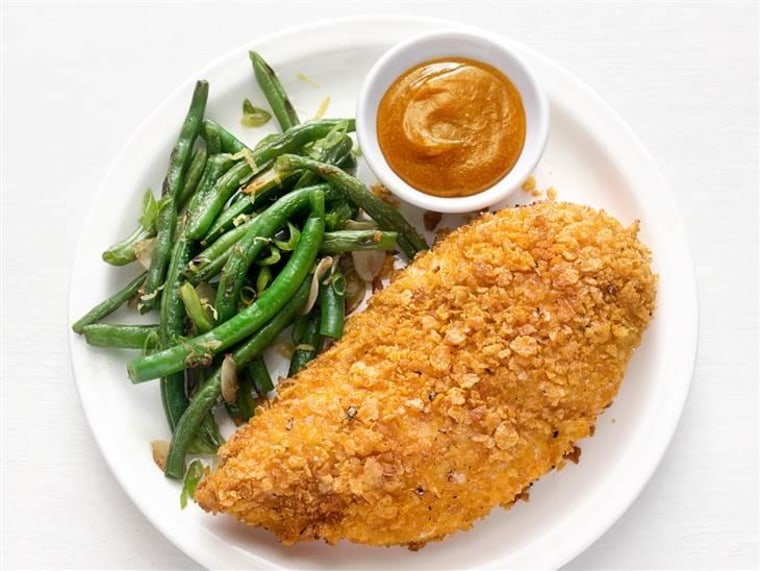 Related: More meals that can be cooked on a baking sheet
This article was originally published Feb. 24, 2015 at 8:15 p.m. ET.