Whether you want to give the Meatless Monday movement a try or you'd just like a super-fast meal you can make from what's in your pantry, this recipe for Three-Bean Chili from Cooking Light is just the ticket. The recipe is loaded with time-saving shortcuts — it calls for pre-chopped onions and bell peppers, bottled minced garlic and canned beans. It all adds up to a hearty meal that comes together in just a few minutes.
Related: See all of our healthy weeknight dinner recipes!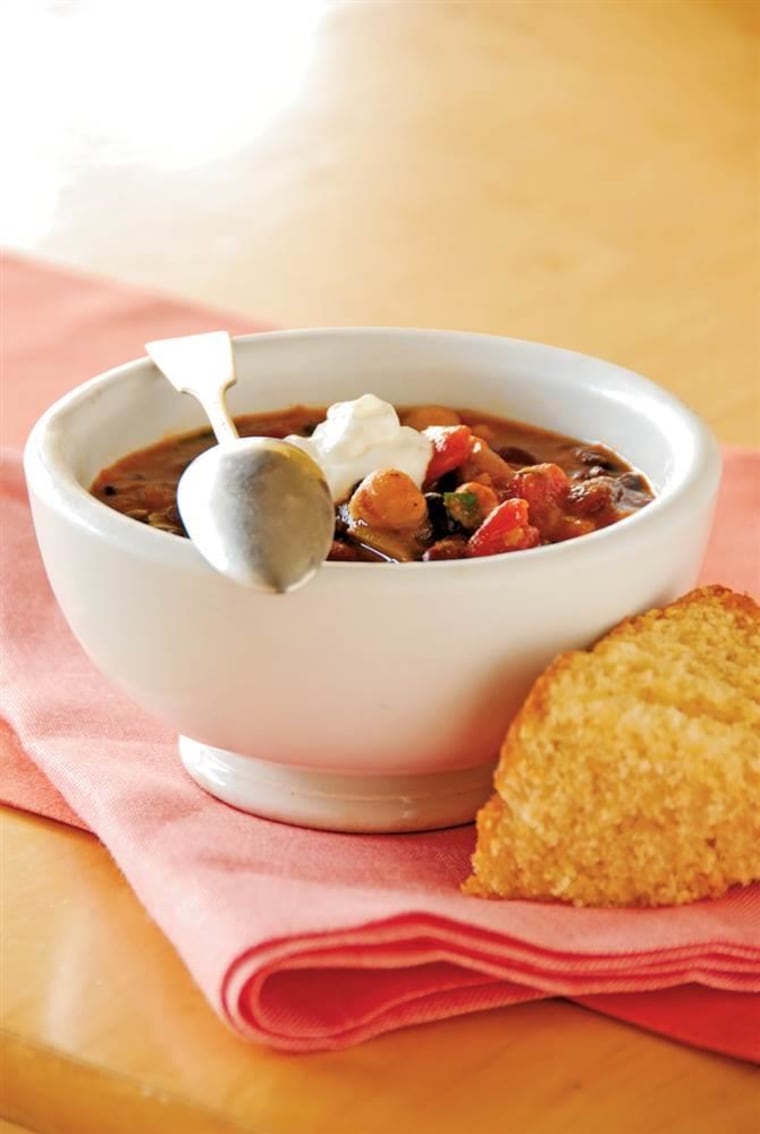 This article was originally published Mar. 30, 2015 at 11:19 a.m. ET.