Setting your alarm clock for 5 a.m. (or earlier) on Black Friday is rough enough — so if you're one of those hardcore shoppers, don't torture yourself further by skipping breakfast. Throw together one of these hearty dishes to ensure you won't pass out before the end of those door-busters. Don't feel like shopping? These breakfasts are just as delicious for kicking back at home.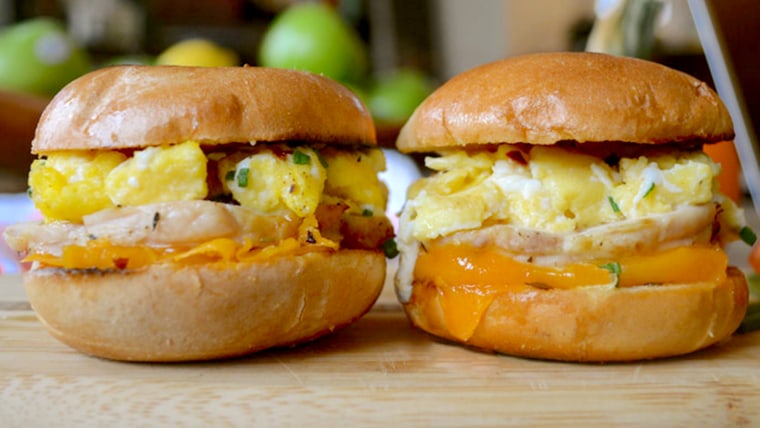 1. Breakfast sandwich: Instead of hitting the drive-through for a greasy breakfast sandwich on the way to the mall, spend that time instead whipping together this simple, protein-packed, homemade one, loaded with leftover turkey, cheese and scrambled eggs on mini bagels. Dubbed the "Thanksgiving Morning After," it's the creation of Stef Smith, the sandwich-fanatic blogger who shared with us another killer leftover turkey sandwich.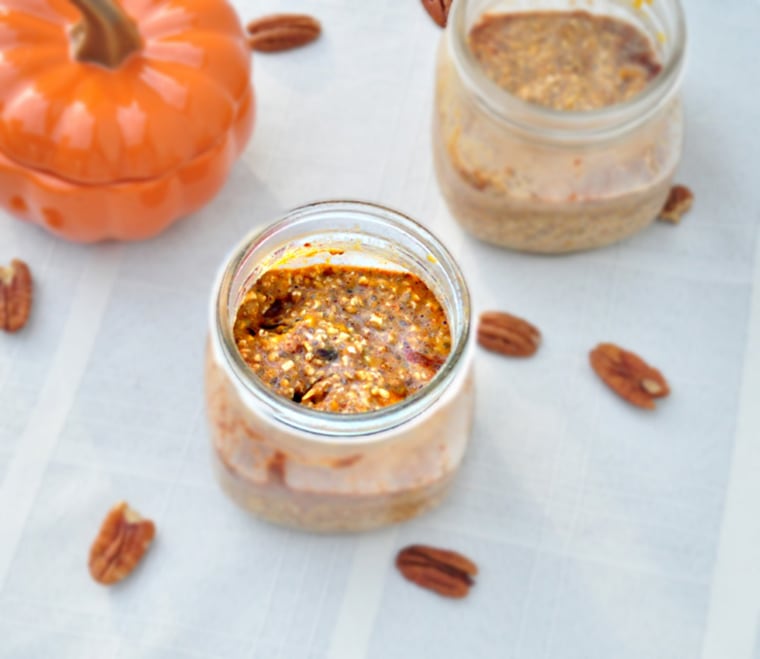 2. Overnight oats to-go: Perhaps the holy grail of Black Friday breakfasts is this pumpkin pie overnight oats recipe from Dallas health-food blogger Melissa King. It's portable (you pack it in a mason jar), it's healthy, you make it the night before, and it calls for pumpkin puree and pumpkin pie spices, which you probably have sitting around from yesterday. (Or substitute in a scoop of pumpkin pie — we won't tell.)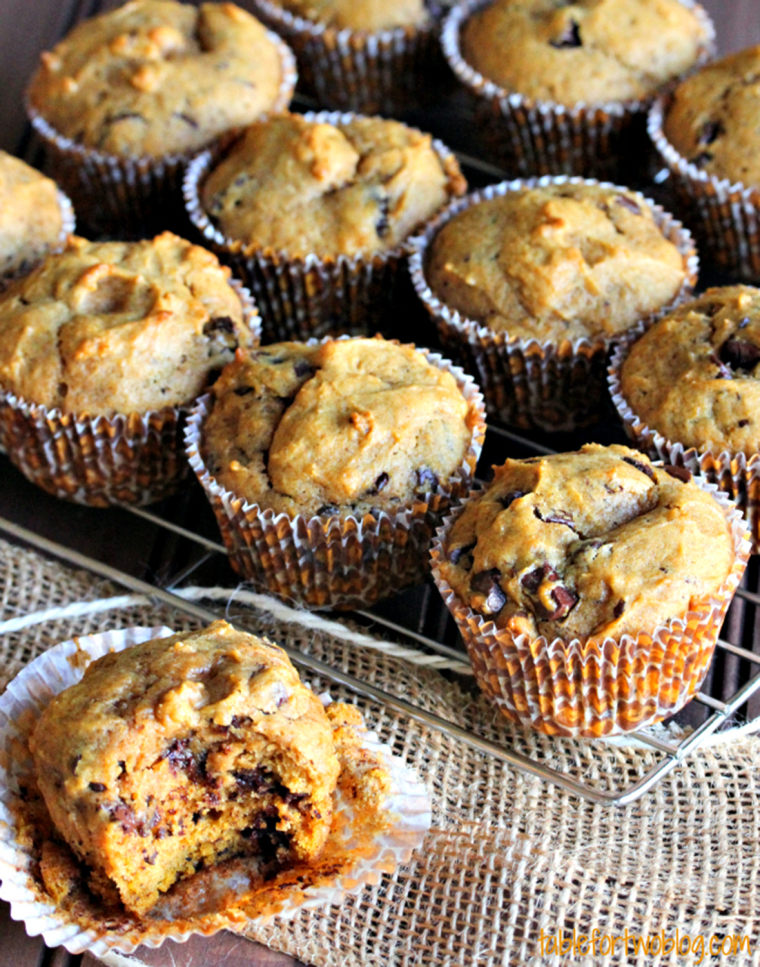 3. Pumpkin muffins: Another use for that leftover pumpkin pie spice: these pumpkin spice chocolate chip muffins from Julie Chiou, author of the blog Table for Two. Make these on Thanksgiving night or earlier (she says they'll keep in an air-tight container for up to four days), then pack them to go.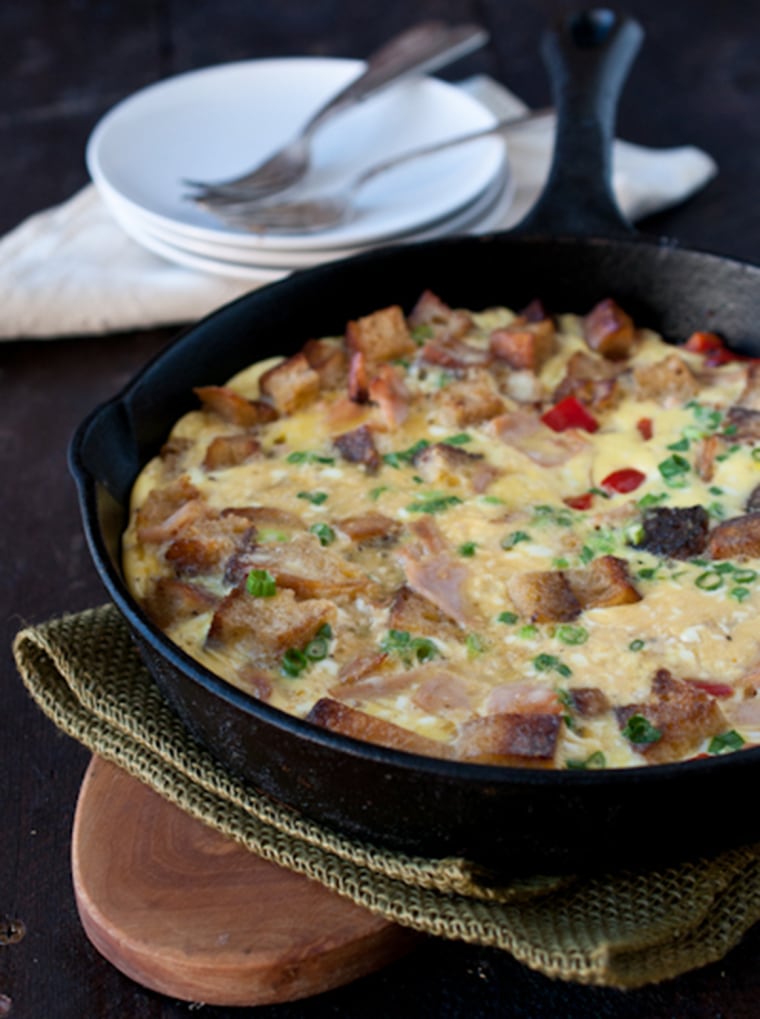 4. Leftover turkey frittata: Do a little chopping the night before, and you can whip up this frittata from cookbook author Jackie Dodd in about 20 minutes. The filling, protein-packed dish will pay dividends in the energy department: Dodd even manages to work in leftover turkey.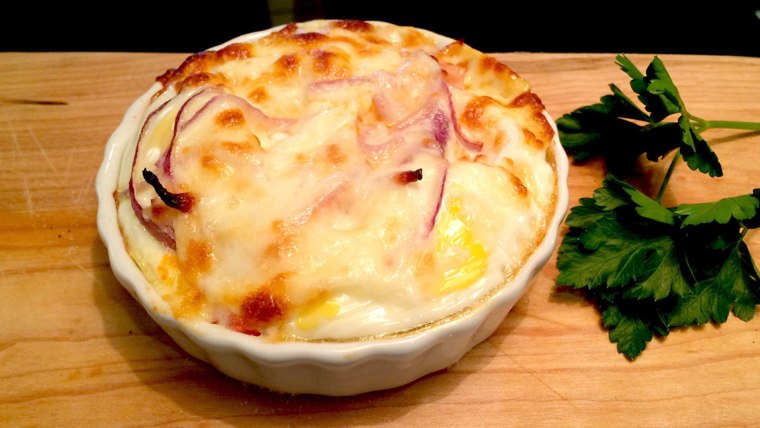 5. Baked eggs with turkey: If you opt for the microwave cheat, the recipe below might be the quickest egg dish you can pull off: Baked eggs with turkey, onion and tomato, from chef Aranai Seppe of New York City's Communal and Ronda restaurants. "This should give you plenty of energy to endure Black Friday!" Seppe told TODAY.com.
Turkey baked eggs with tomato, red onion and cheese
Serves: 2

1/2 cup diced cooked turkey

2 tablespoons diced tomato

1 tablespoon sliced red onion

2 eggs

1/4 cup queso blanco (or any kind of cheese you have left over from Thanksgiving)

1. Put the diced turkey in the bottom of two ramekins. Lay the tomato and red onion on top.
2. Crack the eggs directly into the ramekins and then add the cheese on top.
3. Bake at 400˚ for 15 minutes or microwave until egg whites are set and yolks are done to your liking, about 2 minutes for most microwaves. Enjoy with toast or by itself. 
6. Almond butter, crackers and energy water: If you're not in the mood to eat at 5 a.m., or if you just want mid-morning provisions, take this advice from Susan Campbell Cross, author of "The FabYOUList." She recommends packing a cooler for the car with energy water and pre-prepped snacks, such as packets of almond butter and multigrain crackers. You'll be thankful for the snack around 10 a.m., when you're starting to get grumpy in line at the Gap.