Every year, the roughly 500 royal staffers who serve the queen and her family at Buckingham Palace, Balmoral Castle and beyond, have a pretty good idea of what the Queen is getting them for Christmas: a sweet pudding steeped in centuries of tradition. But the question is, where does it come from?
Christmas pudding is on the Queen's shopping list every year — a practice going back to her father, King George VI, and grandfather, George V. (Some staffers also reportedly get gift vouchers, with monetary values based on years of service.)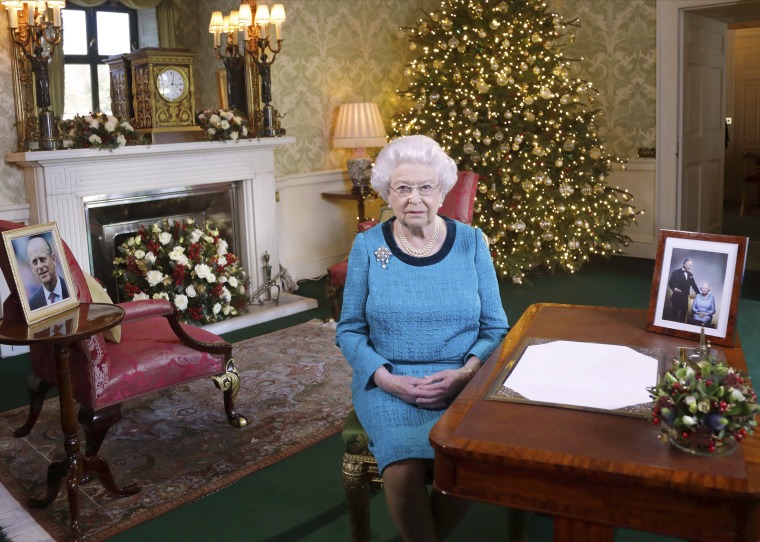 "The Queen is known to be quite a traditionalist and this has shown true even in her choice of holiday gifting," Myka Meier, founder of Beaumont Etiquette, told TODAY Food. A card accompanies each pudding and, on top of that, the queen and Duke of Edinburgh send out another 750 cards, signed Elizabeth R. and Philip.
Where the puddings come from, though, goes back-and-forth like a ping-pong match. This year, they're reportedly coming from Tesco, a decidedly more value-oriented supermarket that's similar to Kroger or Giant in the U.S.
Tesco's Finest Christmas Pudding go for 8 pounds each (or about $10.75 USD) in stores, but the Palace likely negotiates a bulk rate.
In years past, the queen has placed her large order with the pricier Fortnum & Mason or Harrod's stores, but has also worked with Tesco previously. As far back as 2001, for example, the Palace struck a deal with Fortnum & Mason, negotiating a 3.28 pound discount off the 9.95 pound list price, outbidding Tesco, who had the contract for two years prior.
Her Majesty orders 1,500 of the puddings, to be divided up among about 500 staff members — so each employee gets about three desserts.
So what's in a traditional English Christmas pudding anyway?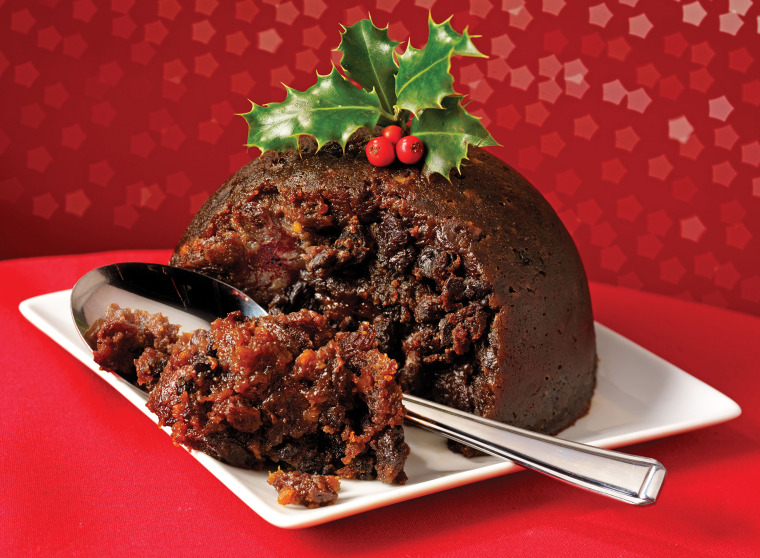 Over the last century, the word "pudding" in Britain has come to be a general term for the sweet course served at the end of a meal, but it goes back to Roman occupation times, when sugar was scarce, and "pudding" referred to a savory meat dish, according to Regula Ysewijn, author of the book, "Pride and Pudding: The History of British Puddings, Savoury and Sweet." And indeed, they still are still made in sweet and savory forms.
In this case, "Christmas pudding" (aka plum pudding) refers to the traditional dish that, in American terms, most closely resembles a more velvety fruitcake, packed with dried fruit and seasonings like cinnamon and nutmeg, all held together by egg, flour or breadcrumbs, sugar and suet (beef fat).
Families come together to make it on "Stir-up Sunday," taking turns to mix the batter for good fortune. It's then fed with some kind of booze every week until it is heated up again on the holiday, set alight and brought to the table in blue flames, Ysewijn told TODAY Food.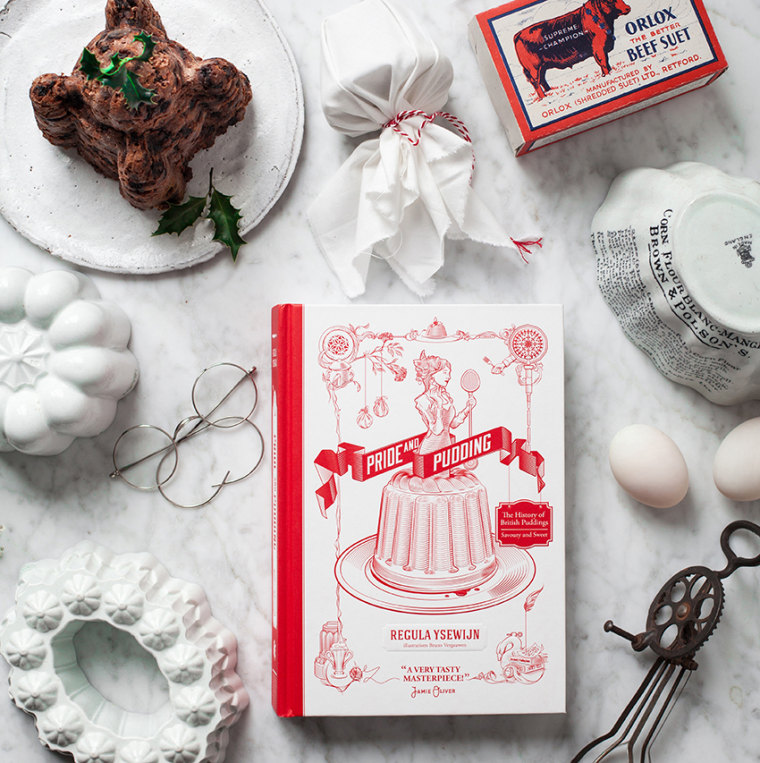 "By then, the pudding has matured and its flavor is deep and dark, the texture that of a dense, velvety chocolate cake dotted with rich fruits like raisins, currants and candied peel. You don't need to eat a lot, just a little slice drowned in custard is enough to be in pudding heaven."
Despite the long-standing tradition inside the Palace, the queen's pudding gift was not common knowledge in Britain until this week, but it's not surprising, Ysewijn said.
"The giving of a pudding is significant. For me, it is a sign of generosity and understanding of your people. More so in the past than today," Ysewijn said.
"Palace staff would often not be able to afford a Christmas pudding for their families during the reign of King George VI and George V — ingredients to make this pudding are expensive, even today — so the monarch gifting this to them would secure their holiday happiness."
Here in the states, you can try your hand at making your own Christmas pudding — and round out the meal with traditional fixings from former chef-to-the-royals Darren McGrady.