The battle for your autumnal latte dollars is on, as this week, both Panera Bread and Starbucks announced new recipes — both now including real pumpkin — for their pumpkin spice lattes. This morning near Pike Place Market in Seattle, the St. Louis-based Panera set up a sleek latte cart on Starbucks' home turf (the original Starbucks store opened in the market in 1971), with pumpkins, bales of hay and prominently displayed chalkboard signs boasting of Panera's recently announced "clean food policy," and doling out free pumpkin spice lattes within view of the original Starbucks store.
Related: Try our easy DIY Pumpkin Spice Latte recipe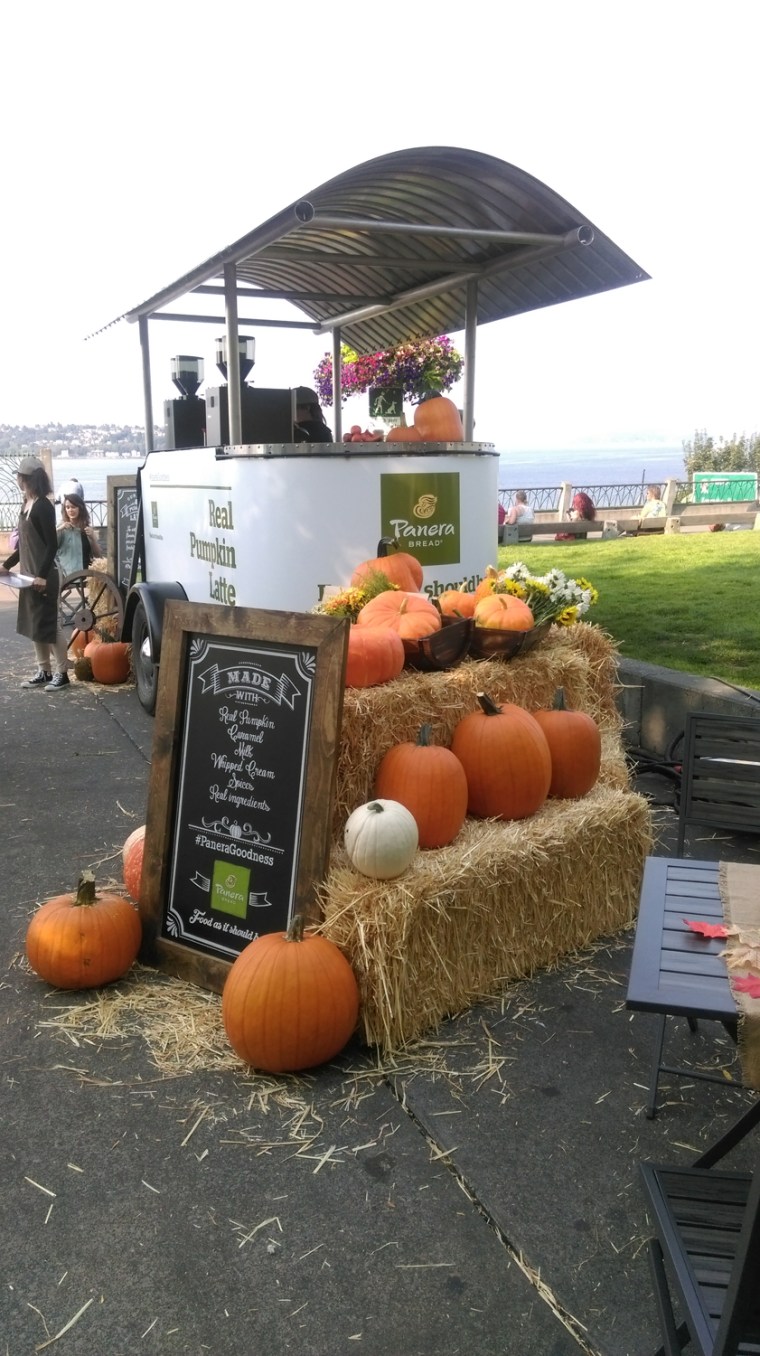 Dan Kish, Senior Vice President of Food for Panera, explains that the marketing push is a result of an ongoing corporate effort, "to remove all artificial preservatives, colors, sweeteners and flavors from our food by 2016." One of the ingredients on the company's "no-no" list (PDF) is caramel color (some types of caramel coloring have been linked to cancer risk, as explained in this article from Johns Hopkins Bloomberg School of Public Health). On Monday, Starbucks' Peter Dukes announced in a blog post that caramel coloring will also be removed from Starbucks' version of the pumpkin spice latte, adding that the company will also add real pumpkin to its lattes.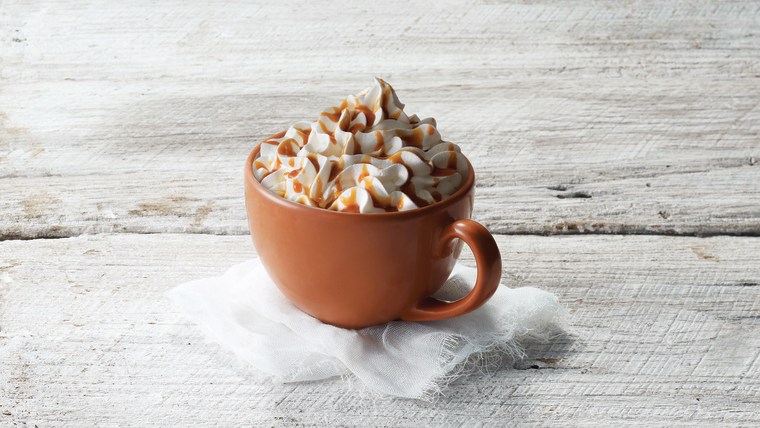 So how do these new drinks taste? This reporter found Panera's to have a nice pumpkin taste, but thought the pronounced caramel flavor made it overly sweet. You can try it yourself when it's released nationwide on September 9. The exact release date of Starbucks' PSL has not been announced yet, but fans are eagerly watching the Pumpkin Spice Latte Twitter feed @TheRealPSL for news (last year it was August 25, so it could be any day now).
Related: Starbucks now offers cold brew coffee nationwide; it's officially a trend