Meet pisco, a clear, grape-based spirit from South America that is popping up on an increasing number of bar shelves and cocktail lists across the United States. Both Peru and Chile claim pisco's 16th-century origins, but Peru leads the surge in exports to the United States, which have nearly doubled in the last year alone.
My first experience with pisco was last summer when I took a trip to Peru and drank it in its most popular form, the pisco sour cocktail. Officially the national cocktail of Peru, pisco sours are a simple drink made with sugar syrup, lime juice and egg white, with drops of bitters to finish it off.I drank pisco sours nearly every evening during the remainder of my visit, thinking the spirit wouldn't be easy to find back home. I was oh-so-wrong, as I discovered when I came back to New York City and spotted pisco sours at a majority of my favorite drinking haunts. 
"Any good bar has to have a pisco drink," says Nathan Paluck, a bartender at Panca restaurant in New York City. With its new status as a necessary addition to respected establishments, it shouldn't be surprising that pisco is "the fastest-growing spirit in the country," as New York Times writer Florence Fabricant notes, saying that it is, "emerging from the mist of history and bringing rich freshness to cocktails."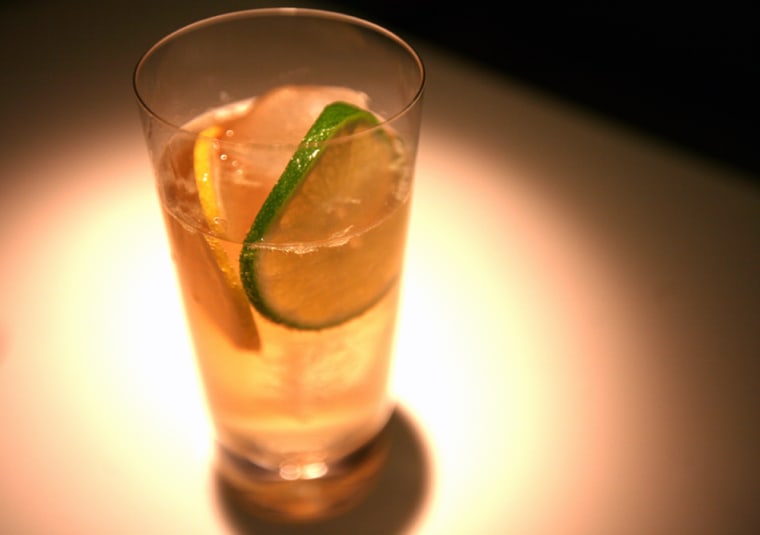 At the Bourgeois Pig, a hip, baroque-style bar and eatery in New York City's East Village and Carroll Gardens (owned by esteemed mixology entrepreneurs Pavi DeRossi and Luis Gonzalez), pisco's prominence is on the rise. "There's no doubt pisco is starting to become mainstream in America," said general manager Shaun McNatt. He compares its emergence to tequila, adding, "Ten years ago, you could only find [good quality] tequila in Mexico. Now, it's everywhere."
Pisco sours tend to be the gateway drink to discovering this spirit, but the spirit's versatility is what keeps fans coming back. It tastes fruity compared to other liquors because it derives all of its flavor from grapes, making it a shoo-in among light, citrusy drinks you would want to sip on the beach. But it also pairs well with the flavors of Campari and bitter vermouth, so it's a hit among cigar-smoking crowds, too.
Many people are taking note simply because "it's new on the scene. It's new to the American palate," says Bourgeois Pig bartender, John Armstrong. To the inquisitive drinker's delight, "it's a vehicle to play with flavors."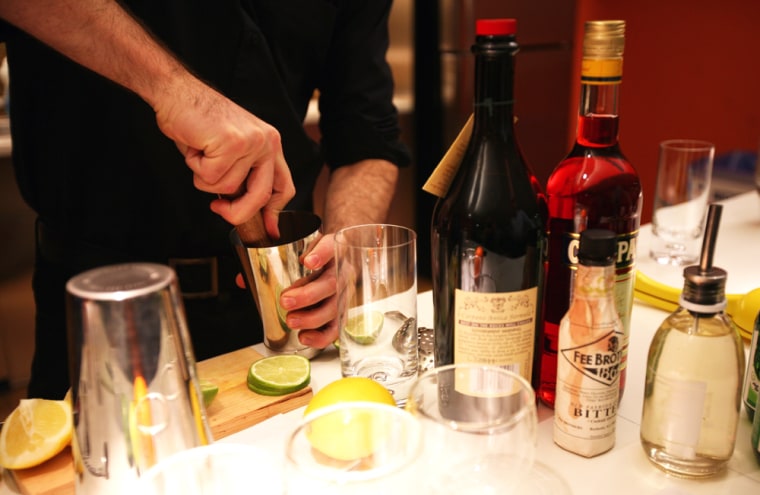 For spirits connoisseurs, its purity is a major draw. The best pisco distilleries go through excruciating measures to preserve the grape flavors and aromas throughout the entire distilling process. If you hold a good pisco up to the light, you can literally see it sparkle.  
There are strict laws in Peru regarding the level of attention and care put into its processing, with every distillery facing a tasting and approval before it can be sold on the market. This prevents any shifty manufacturers from watering down the final product.
Business-minded Peruvians have caught on to the growing thirst for pisco in the United States.  Johnny Schuler, a celebrity chef in Peru who has been dubbed "Mr. Pisco," is the master distiller for Pisco Porton, a quality pisco that was one of the first to hit the American market.
I did a taste test with Pisco Porton and another lower-shelf pisco brand and could absolutely taste the difference. Pisco Porton went down smoothly with a warm finish; the other needed a chaser, proving that (as with any liquor) quality matters. So if you are going to drink it straight — which I do recommend — make sure you get a high-quality brand.  
But how do you know what's high quality and what's low quality? Aside from the price tag, a good indicator is the designation "Mosto Verde," which refers to the distillation process that does not allow the grapes to ferment completely, giving the liquor some sugar content and resulting in a velvety, full-bodied taste. 
Next time you sit at a bar, hop on the bandwagon and ask the bartender for a pisco drink. Have fun discovering this traditional South American spirit in its many mixable forms. Lucky for you, it's known for a light hangover, sparing you morning-after regret.
Katie Quinn is a video producer for TODAY.com and happily taste- tested a variety of pisco drinks for accuracy's sake in reporting this story. She's now a pisco convert.
More from Bites: