In the days leading up to Black Friday, cans of "Prongles" chips started popping up in the aisles of Target stores. Not only were the cans strikingly similar to Pringles — causing many to question their authenticity — but they were spotted in the same aisles as cards and games, not snacks.
Now, the truth has been revealed.
Cards Against Humanity, the grown-up party card game, is behind the stunt which featured cans of chips, shaped to look like Pringles, with jet-skiing and skateboarding pigs on the labels. Look closely, and you can see a tiny "CAH" on the jet ski and skateboard.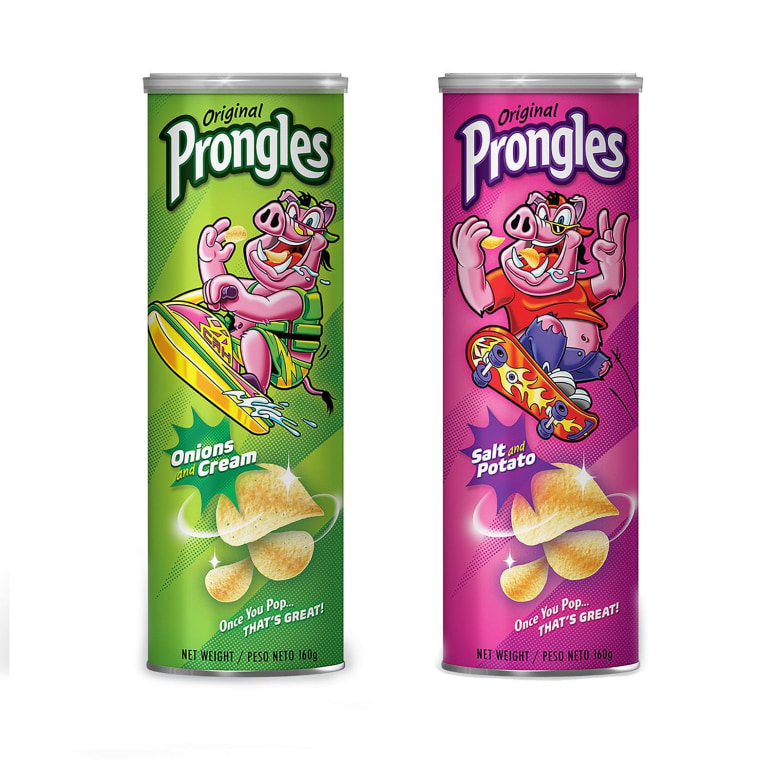 Shoppers went crazy for them on Black Friday and they're already sold out on the product's official site. But now, Prongles chips are back in stock at Target.com, while supplies last, at $3 a can. They come in Onions and Cream or Salt and Potato flavors, and yes, they really are edible chips. They boast the comically similar tagline, "Once you pop ... that's great!"
Hundreds of people are already selling the cans on eBay, with listings averaging about $11 per can.
So, why would a card-game company start marketing some knock-off potato chips?
Cards Against Humanity is famous for its dark humor (on Black Friday, it increased prices for the game at "$5 more!"), as well as trolling President Donald Trump. The makers of the game recently purchased U.S.-Mexico border land with the stated purpose of slowing down the construction of a wall.
Cards Against Humanity creators Max Temkin and Josh Dillon did not respond to multiple requests for comment from TODAY but told Fox News: "Our bold flavors and edgy brand were heavily influenced by President Trump's original thinking and big ideas. If you love President Donald J. Trump[,] we guarantee you will love the tangy onion and thick cream flavors of Original Prongles. That's why we promise to Make America CRUNCH Again™!"
Many have, of course, had a field day with the chips on Twitter:
In their signature cheeky fashion, the Cards Against Humanity makers have remained mum otherwise, except for announcing on OriginalProngles.com that they have "retired our popular comedy card game ... to pursue our real passion: dominating the snack food industry."
We doubt the card game is going anywhere, but CAH's Prongles is currently sponsoring what appears to be a Lay's-style flavor poll, which includes ideas like: Whole Fish, Tacos & Burritos, or America — "George Washington would love this flavor!" the site says.