Nicole Schnitzler, a Chicago-based food writer, watched her brother Daniel, 40, take a bag of frozen vegetables out of the freezer and fill a bowl to the brim. He topped the frozen veggies with a mountain of Kraft Parmesan cheese and began to dig in. This is one of his signature meals that he's mastered.
Nicole's brother Daniel was diagnosed with autism at age three. Watching him make this meal made Nicole wonder: What if a chef could look at this dish and make something that would appeal to all diners?
It was Daniel's love of food that sparked the idea behind Doors Open Dishes, an organization where chefs create a dish to raise money for social services in need.
For the past 15 years, Daniel has been attending workshops and classes at Gateway to Learning, a special education and training center for adults with disabilities in Chicago. She saw how programs like these have helped her brother gain essential life skills, but a statewide budget crisis has forced many of these agencies to cut programming. "The lack of funding ... of the services that Daniel really needs was really concerning for myself and my family," Nicole told TODAY.
So every month Doors Open Dishes pairs one Chicago-based chef with a client in a local workshop or group home supporting those with special needs and is tasked with creating a dish for their restaurant inspired by that individual. That new item lives on the restaurant's menu for a month and the proceeds from that dish go directly to the individual's group home or workshop.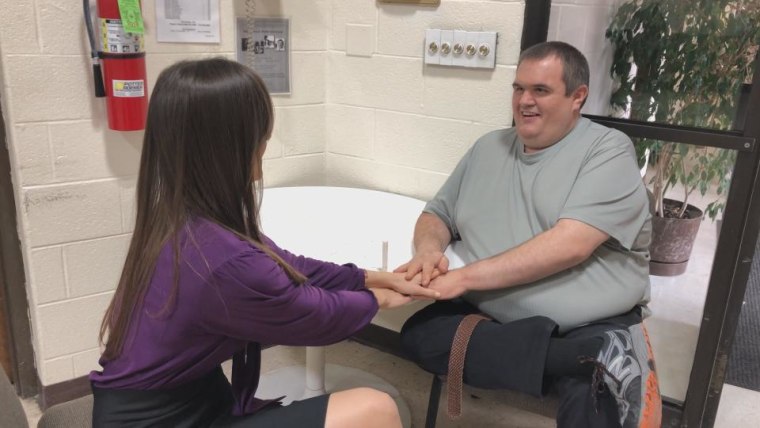 Chef Christian Ragano of Cindy's restaurant in Chicago jumped at the chance to join Doors Open Dishes for their first partnership. He created a dish based on Daniel's favorite foods like chicken and frozen veggies. The result? A fried chicken dish with a sweet corn pudding made of corn, peas, and carrots. "The more people we can get behind this and behind Doors Open Dishes, the more impact we can have on the specific community," Ragano told TODAY.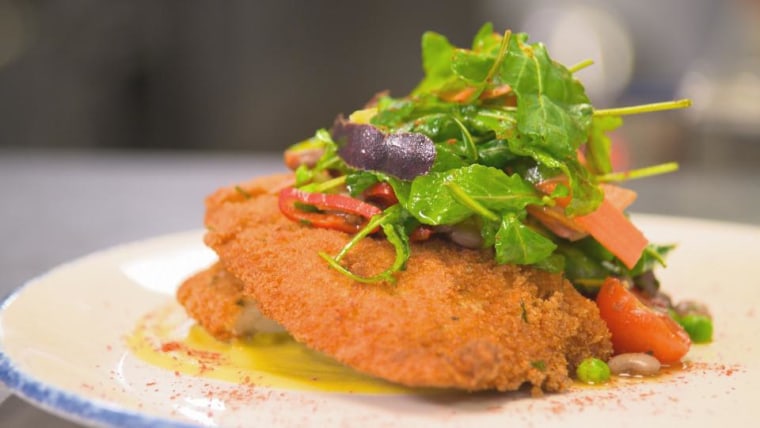 Nicole hopes to expand Doors Open Dishes to other cities in order to raise money for group homes serving those with disabilities all over the country.