Want to be transported back in time to your old dorm room? Pringles has you covered. The popular potato chip brand has just announced it's launching a new mashup flavor guaranteed to bring on that broke college student nostalgia. Introducing Ramen Chicken Pringles.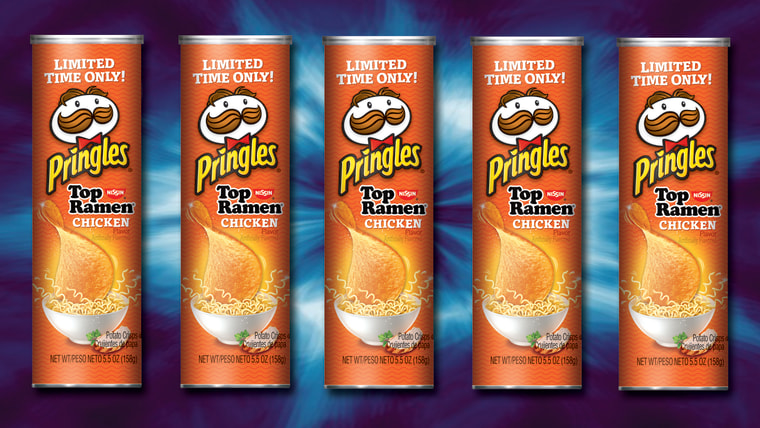 The company teamed up with Nissin Foods, the maker of Cup Noodles, to create this limited edition item that features the popular Top Ramen Chicken flavor on the surface of the Pringles chip.
This isn't the first time either brand has attempted an innovative mashup. Nissen once went sweet in Japan, selling soft-serve ice cream in soy sauce and curry flavors. And Pringles is known for its sometimes wacky flavor combos, including hits like Pecan Pie and the misses like White Chocolate Peppermint.
According to a press release issued to TODAY Food, the Ramen Chicken flavor will be available exclusively at Dollar General stores nationwide beginning this month with a retail price of $1.50 per can.
The reviews so far have been pretty good, although one tester pointed out that you can pretty much make anything ramen-flavored thanks to those seasoning packets:
And actress Gabby Sidibe had the genius idea to make Pringles-flavored ramen instead:
The flavor will be available for only a limited time, so if you're eager to try it out, you'd better act fast. But be forewarned: Once you pop, the fun don't stop.