The royals are used to enjoying the finer things in life but during a recent ceremonial event, Prince William got an unexpected surprise after sipping from his flask.
While on duty as the Commodore-in-Chief of the Submarine Service during the Submariners' Remembrance ceremony on Sunday, the Duke of Cambridge took part in an annual toast to "absent friends" — but after taking a swig of his drink, he got more than he bargained for.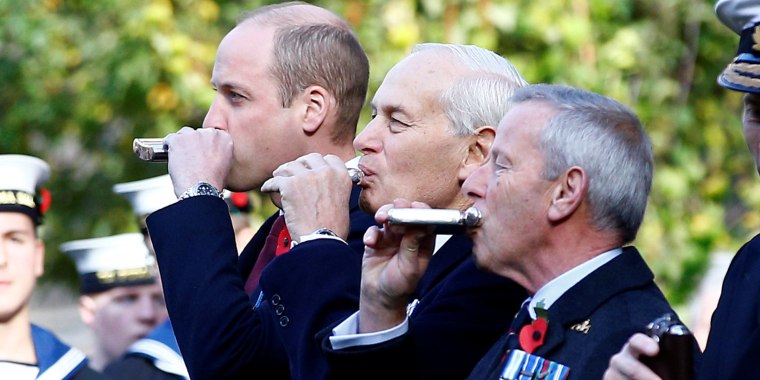 During the ceremony, which honors British servicemen and women who lost their lives while serving their country, attendees toast to the fallen soldiers.
But the 36-year-old royal later revealed that he might have been the brunt of some mariner mischief during the event as he was expecting rum in his silver flask. Instead, he got something a bit edgier.
"They tried to put a Jägerbomb in there! Imagine my surprise — burnt my throat!" Prince William told attendees during a post-ceremony reception in Middle Temple Hall.
The duke said he believed that his buddies pranked him and filled the flask with a potent combination of Jägermeister, an herbacious liqueur, and an energy drink (usually something like Red Bull), instead.
While the cocktail (if you can call it that...) is popular in college-town bars, the Jägerbomb certainly isn't everyone's cup of tea.
The drink, which Jägermeister's official website advertises as the "Jäger Energy," is a mix of the brand's alcohol and any energy drink of your choice.
It's a far cry from Queen Elizabeth's daytime drink of choice: a gin and Dubonnet cocktail.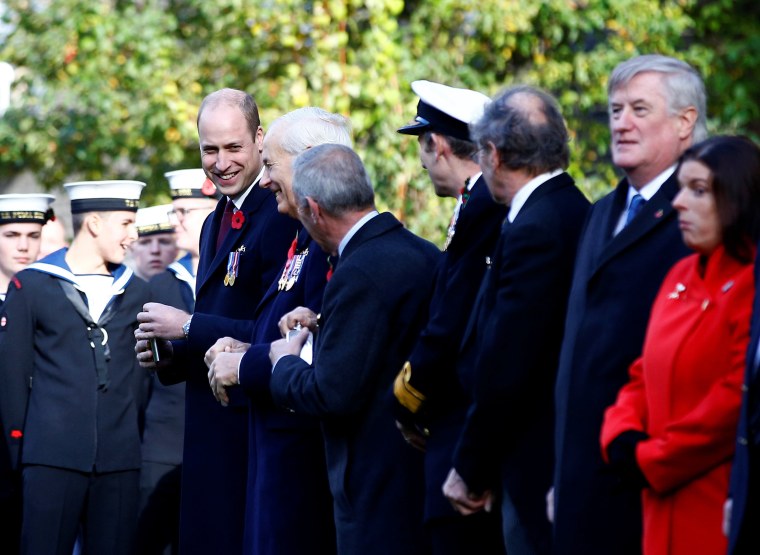 Judging by Prince William's reaction, though, this wasn't his first taste of the throat-burning beverage.
"I'll never be asked twice about drinking, it's very important," the father of three joked after the incident.
He calmly took a sip and swallowed respectfully, before leaning over to his mariner friend and cracking up over the surprising taste.
During the reception later, it appears the duke was still in high spirits, as he continued to pull out his flask to retell the story to other attendees.
"There were some very good moments," Prince William said. "Especially the fact that … they put Jägerbomb instead of rum. Sorted me out!"
The funny moment occurred during an otherwise solemn occasion. All in attendance at the annual event honored the sacrifices made by British submariners of the past, present and future.
The Royal Mariners Band played the national anthem and the Chaplain to the Submariners Association read a list of lost submarines, while mariners laid wreaths in remembrance.