Prince William and Catherine, Duchess of Cambridge, pre-gamed for their trip to Paris like any other couple would on St. Patrick's Day... with pints of Guinness!
The former Kate Middleton and her husband sipped on beer in London after meeting with families of soldiers from the Irish Guards.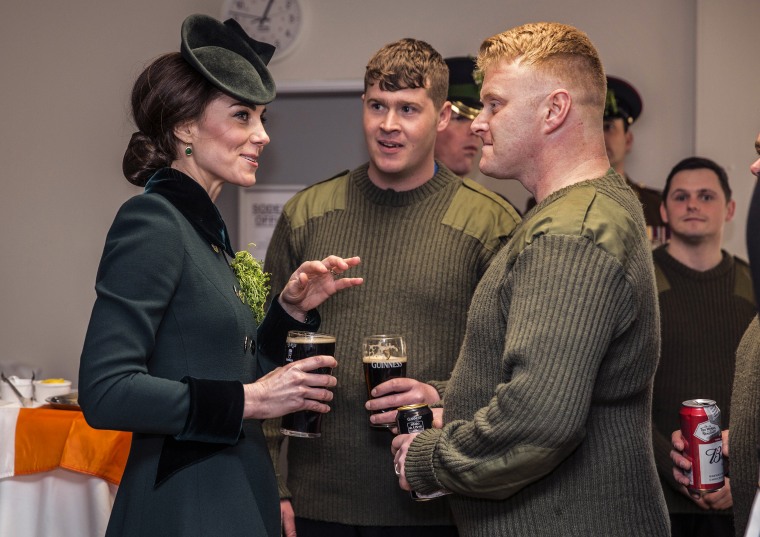 One young girl presented Kate with flowers.
The royal couple also posed for photos with the soldiers.
RELATED: Who's in charge in the royal family? Duchess Kate has the answer
Kate embodied the St. Patrick's Day spirit and donned a pin of flowing shamrocks on her emerald coat.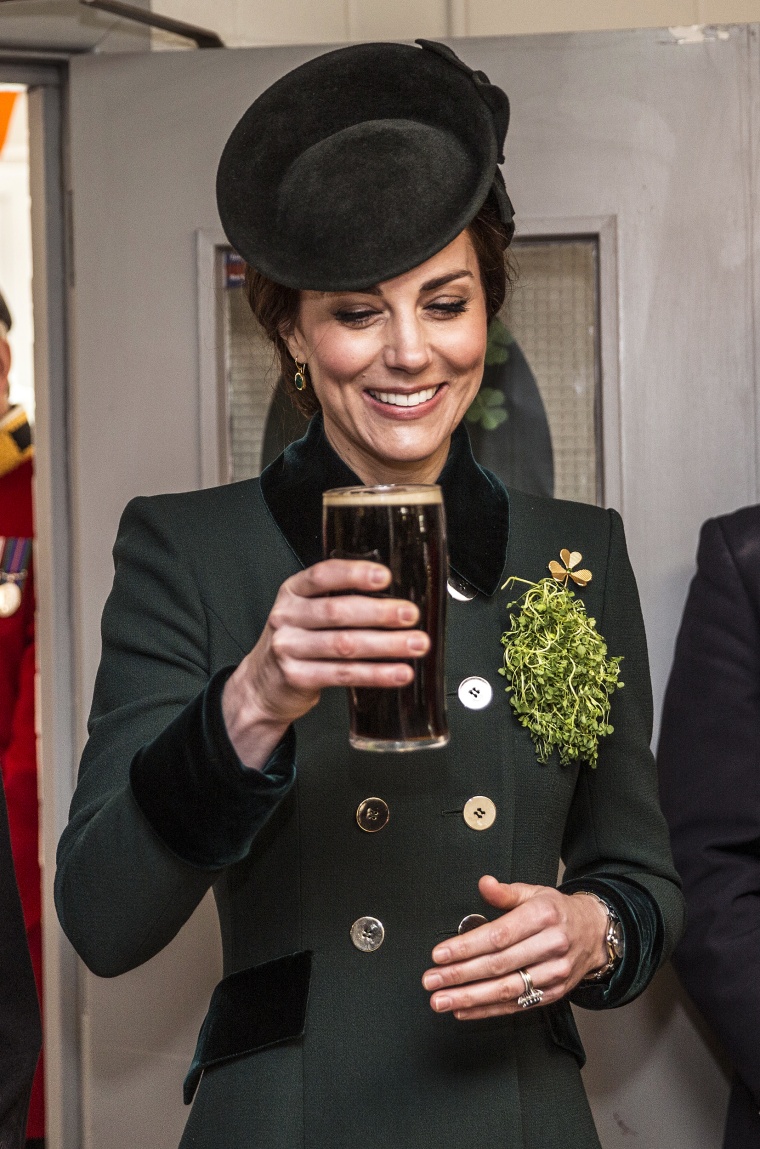 After enjoying drinks with soldiers and their families at the Irish Guards' barracks, William and Kate made their way to Paris.
French President François Hollande greeted them upon their arrival to France, and tonight, the royal couple will attend a black-tie dinner at the British Embassy.
It's the pair's first official trip to Paris, which is also where William's mother, Princess Diana, died nearly 20 years ago in a car crash.
RELATED: Prince William pays tribute to mother during charity event for grieving families
Those hoping to get a glimpse of Prince George and Princess Charlotte will have to wait! The little royals did not make the trip.