There are plenty of nontraditional elements about Prince Harry and Meghan Markle's relationship, so it's no surprise that their wedding cake will be a departure from royal convention.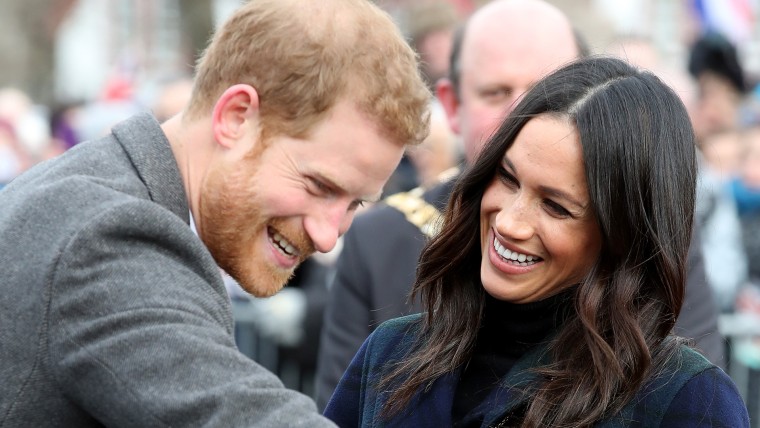 Despite rumors (and hopes and wishes) that the couple's wedding cake would be banana-flavored, a release from Kensington Palace issued Tuesday revealed that the actual flavor would be lemon elderflower "to incorporate the bright flavours of spring."
The cake will be covered in buttercream for the May 19 event, and decorated with fresh flowers.
Pastry chef Claire Ptak, who is from California but runs the London-based Violet Bakery, is in charge of the cake.
"I can't tell you how delighted I am to be chosen to make Prince Harry and Ms. Markle's wedding cake," Ptak said in a statement. "Knowing that they really share the same values as I do about food provenance, sustainability, seasonality and most importantly flavour, makes this the most exciting event to be a part of."
Even before the couple was officially engaged, rumors flew last December that they might want a cake made with bananas, a fruit they both reportedly love. A source even told The Telegraph that the couple wanted a banana-flavored cake, and got a lot of folks excited, including Dole.
In the past, British royal wedding cakes have all been fruitcakes, with the various rich ingredients like dried fruits and soaking liquor symbolizing wealth and prosperity. By choosing a lighter, fresh floral flavor for their wedding cake, Harry and Markle are taking a major departure from tradition.
Prince William and Kate Middleton's main wedding cake was a multitiered fruitcake, but they also enjoyed a chocolate biscuit cake for the groom's cake.
As for Ptak, she's not entirely unknown to the couple: Markle interviewed the pastry chef when the bride-to-be was running her now shuttered lifestyle website, TheTig.com.
Follow Randee Dawn on Twitter.