Who hasn't wanted to take a ride in the Weinermobile? Outfitting vehicles to look like something else has been one of America's favorite advertising tools since the '30s, and drivers and bystanders have been treated to cars that look like everything from animals tocandy— even shoes. In fact, carrying on in the tradition of Oscar Mayer, there is a whole bevy of food-shaped vehicles that deserve their moment of glory
Squeals on wheels
The next time one of your grandiose ideas is countered patronizingly with "Sure, when pigs fly!" know that it might not be so far away. Thanks to the Maximus Minimus Food Truck in Seattle, they now drive.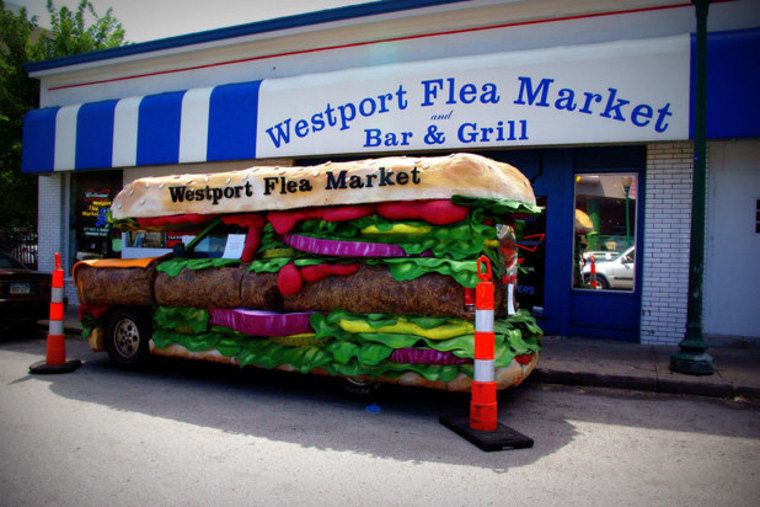 Westport Flea Market 
The Westport Flea Market Truck in Kansas City, Mo., looks absolutely delicious. Too bad it will probably break your teeth. It might still be worth a try, though.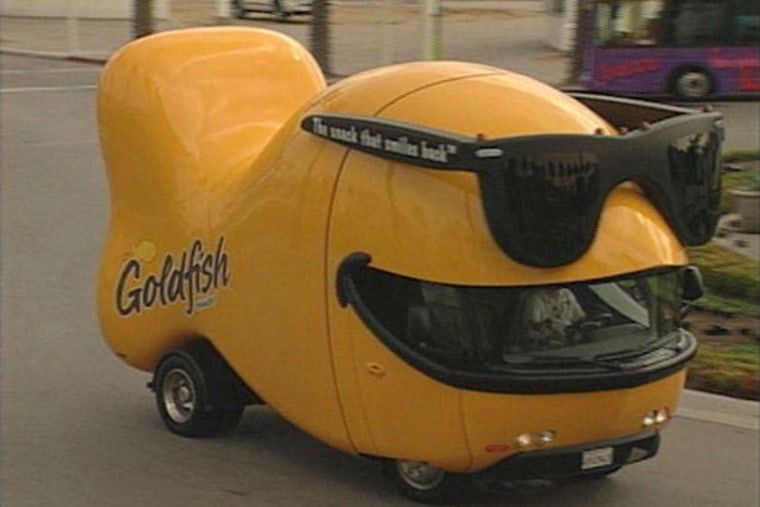 Goldfish glory
Who hasn't eaten an entire bag of Goldfish in one sitting? It's nearly impossible to stop eating them once you start. Is there a Goldfish Anonymous support group? No? Well, there should be. Thistruck most likely serves as a constant reminder for people that they're out of Goldfish right now and need to re-stock their pantries.
Hamburger Harley 
Cheeseburger aficionado Harry Sperl tricked out his Harley in the coolest way ever. Who wouldn't want to ride around town on this hog? Well, besides vegetarians, of course.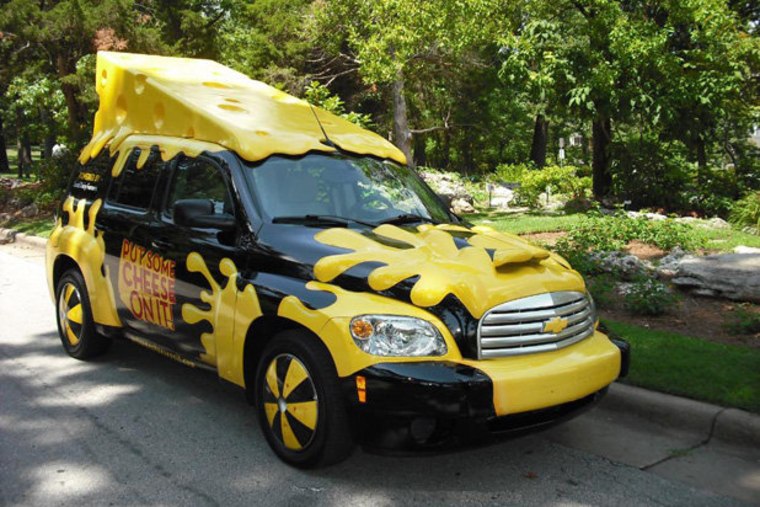 Midwest Dairy Association Cheese Car
This cheese car looks so stunningly exquisite that it's a wonder how many mice it has successfully tricked into trying to nab a bite. 
More from The Daily Meal: