While driving down California's Highway 101 a couple of years ago, watching all the garbage go by on the side of the road, college student Alex Henige had an epiphany: What if that trash could turn into trees and wildflowers?
That sparked his idea to create the world's first plantable cup: a compostable paper coffee cup, embedded with native seeds.
When tossed, the cup would naturally break down within 180 days, and rainwater would naturally help germinate the seeds. Consumers could speed up the germination process by soaking the cup and planting the seeds in their garden, if they chose.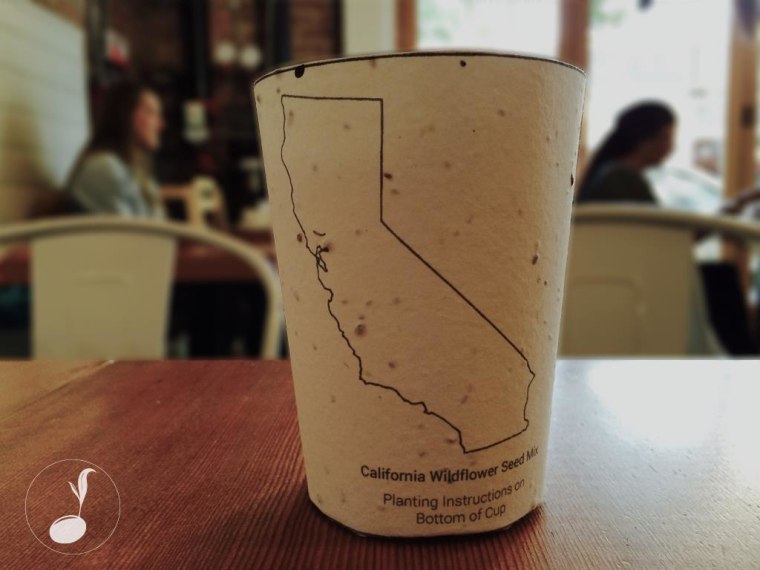 Of course, people only have so much yard space and so much time to be soaking coffee cups, so Henige says his vision is that coffee shops will collect the cups en masse and his company, Reduce. Reuse. Grow., would get them to sites that needed them—say, a deforested woodland, or poor areas with food-supply shortages.
"We're setting up a business model where the people making the product would take responsibility for it," he told TODAY.com.
It's an ambitious plan for someone who is just two weeks from graduating from college. Henige is about to receive his undergraduate degree from Cal Poly San Luis Obispo in landscape architecture, with a minor in packaging and industrial technologies. Yet his Kickstarter campaign for the project, which inspired his senior thesis, already surpassed its goal—supporters have contributed $19,490 toward the $10,000 goal as of this writing.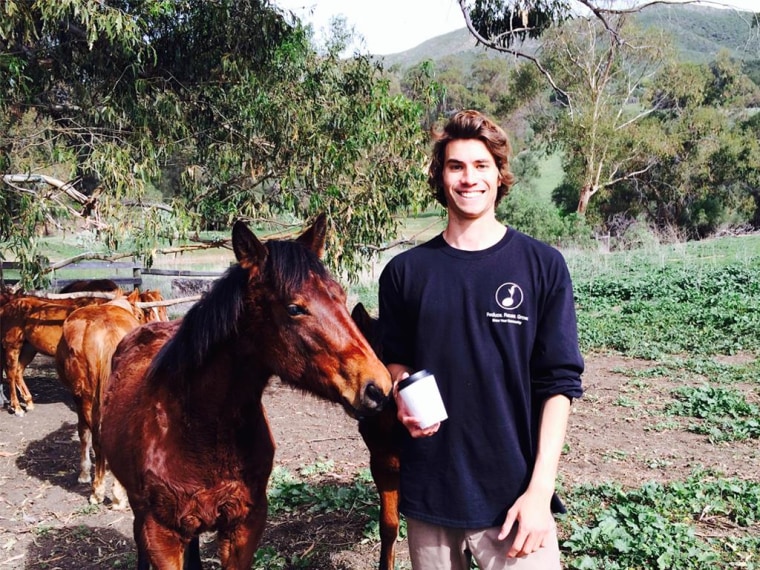 Americans alone throw away about 146 million paper cups each year. Buying just one cup of coffee or tea in a disposable cup a day leads to about 23 pounds of trash per person, according to the site Carry Your Cup.
And even when recycled, paper fibers can only be used two to three times, he points out. Plus, the plants grown from just one cup could take 1 ton of carbon dioxide out of the air each year.
With at least 300 types of soil and thousands of flora species in its diverse eco system, he admits California is both an interesting and challenging place to test the cup. As for concerns that the seeds could introduce invasive species into other areas, Henige says that distribution would be highly customized by region.
David Watts, associate professor and interim department chair of the landscape architecture department at Cal Poly San Luis Obispo, says he believes the risk of introducing invasive components would be minimal and easily overcome, based on the regional shipping model as well as Henige's plan to start with annual seeds. "There's going to be detractors, but that opens dialogue," he says.
Henige says he aims to keep the price on par with other compostable cups. Though he's not naming names, he adds that small coffee shops and large chains have expressed interest in the product. He hopes to roll out a market test in California by the end of September.
His mind seems to be constantly bubbling over with possibilities, like reaching out to the makers of K-Cup, which has been getting lots of flack for the environmental impact of the billions of coffee pods it sells each year.
"It's just more soul food," Henige says, "more reason to keep doing what I'm doing."